Rare Melanomas: Uniting Our Community

From the desk of MRF CEO Kyleigh LiPira:
Last week, the MRF's CURE OM initiative welcomed the ocular melanoma (OM) community to our first in-person patient meeting since 2019! On Friday, August 26, OM patients, caregivers, physicians and researchers from across the country came together at Thomas Jefferson University in Philadelphia for the Eyes on a Cure: Patient and Caregiver Symposium. With more than 110 total participants, this was an incredible return to our largest annual OM event. Although our community remained in touch and we held virtual events throughout the pandemic, there's simply no replacement for being together with friends and supporting one another. The agenda included research updates on the very latest advances in OM science, clinical trials and treatment development (including the first ever FDA-approved treatment for OM!), as well as psychosocial sessions and support groups to share resources on managing a diagnosis, caring for a loved one and more. We also premiered a new video documenting how the vision of CURE OM Co-Founders Dr. Gregg Stracks and Dr. Sara Selig continues to drive progress in the OM community today. Photos, video and interviews with participants will be available soon - stay tuned for more information from a fantastic event!
September is Childhood Cancer Awareness Month, a time when the MRF focuses on bringing attention to pediatric melanoma, a disease that impacts roughly 400 children per year in the United States. We will share stories of the courageous young pediatric melanoma patients and families who inspire us daily and educational resources featuring #SpotTheDog, a "Derm-fluencer" TikTok live series, blogs and videos from pediatric melanoma families, and an #IWearSunscreen contest that will run throughout the month. Make sure to follow the MRF on Facebook, Instagram, Twitter and TikTok to participate in all of our pediatric melanoma awareness activities in September using the hashtags #PMAM2022 and #PediatricMelanomaAwarenessMonth.

For patients and caregivers facing a rare melanoma subtype, it's especially important to find the most helpful education, awareness and support resources, as well as a community to which they can belong. Because of your generous support, the MRF is committed to providing resources like patient meetings, awareness campaigns and an on-demand learning platform while uniting our community as we work together towards a cure for all forms of melanoma. Thank you!

With gratitude,




.
Pediatric Melanoma Awareness: Millie's Story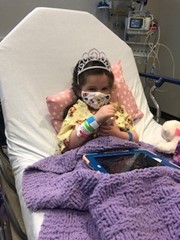 "Your child has cancer" are words that no parent ever wants to hear. In January 2021, four-year-old Millie's parents noticed a mole on her cheek was changing and following a biopsy, were shocked to learn that their daughter was diagnosed with a rare form of pediatric skin cancer called spitzoid melanoma. The ensuing months included multiple excisions, biopsies and tests, all of which Millie faced with resilience and bravery while her parents tried to maintain as much of a "normal" life as possible. Pediatric Melanoma Awareness Month begins tomorrow, so please take a moment to learn more about Millie's story and why her parents describe her as a sweet, sassy force of nature on the MRF Blog.

Auction Item Sneak Peek: Win at the Denver Gala!

Tickets and sponsorship opportunities for the Denver Gala and New York Gala are now available!
The 11th Annual Denver Gala is just over two weeks away! On September 15, 2022, the Denver melanoma community will come together to celebrate courageous patients and survivors, honor the physicians and researchers leading the fight against melanoma and, most importantly, raise critical funds to continue progress towards a cure for melanoma. In addition to an inspiring awards program, seated dinner and refreshing cocktails, gala attendees will have the opportunity to bid and win once-in-a-lifetime auction items and experiences. Click here to preview items including a 5-night luxury vacation in Cancun, custom artwork and photography packages, professional sports experiences and more. Online bidding in the silent auction will open on Friday, September 9, and the exciting live auction - featuring a priceless vacation getaway in Hollywood - will happen during the gala on Thursday, September 15!

Don't forget: One month after the Denver Gala, we look forward to celebrating with our friends on October 20 at the 21st Annual New York Gala. Tickets and sponsorship opportunities for both incredible events are still available but going fast, purchase yours today!

Calling All Researchers: Multiple Grant Opportunities Now Available!

The Request for Proposals (RFP) for the 2023 Medical Student Research Grants is now available, and applications will be accepted until November 15, 2022 at 5pm ET. The goal of these 1-year, $3,000 awards is to promote research opportunities for medical students early in their careers by funding clinical or laboratory-based research projects focused on better understanding the prevention, biology and treatment of melanoma, including its rare subtypes. In addition to awards focused on any aspect of melanoma research, this year the MRF is pleased to also offer at least one award focused specifically on ocular melanoma research. Visit the Research Grant RFP page for more information, and questions about this or any other funding opportunities may be directed to research@melanoma.org.
Melanoma researchers are also encouraged to apply for multiple grant opportunities now available from the Department of Defense (DoD) Congressionally Directed Medical Research Program (CDMRP). These awards include a specific call for research proposals for rare melanoma subtypes, as well as an expanded definition of melanoma prevention. This grant cycle will award up to $40 million in research funding, and the pre-application deadline is quickly approaching on September 14, 2022.
To assist researchers interested in this grant opportunity, the MRF partnered with Dr. Amie Bunker, Program Manager for the Congressionally Directed Medical Research Program's (CDMRP) Melanoma Research Program, to produce a new webinar with helpful information and tips to improve the chances of a successful application. Click here to view the webinar, and additional information can be found on the Department of Defense Congressionally Directed Medical Research Program website.
ASCO Registry Melanoma Research Grant Recipient Announced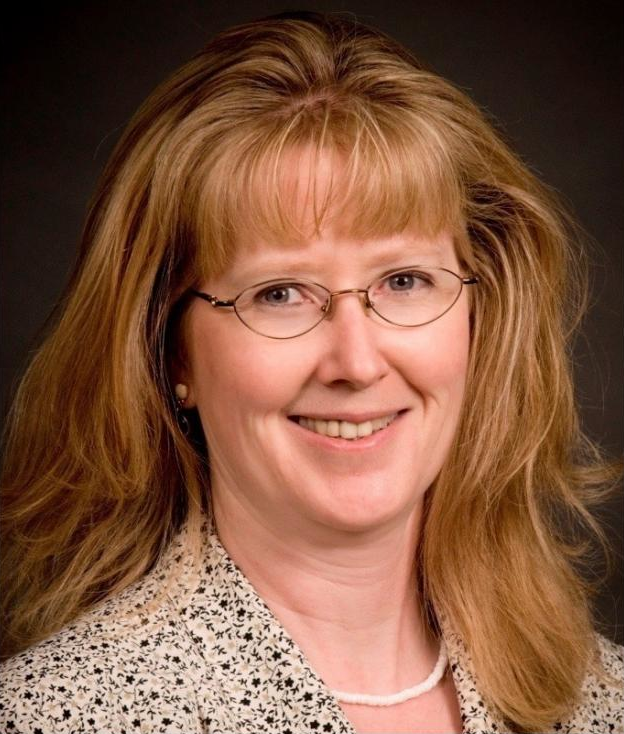 The MRF and Conquer Cancer, the ASCO Foundation, are pleased to announce Leslie K. Dennis, PhD, MS, of The University of Arizona, as the recipient of the 2022 ASCO Registry Melanoma Research Grant. The MRF is proud to partner with foundations like Conquer Cancer to advance melanoma science for the benefit of our patient community. This new grant fosters research using data derived from the ASCO Survey on COVID-19 in Oncology Registry to inform the cancer community about the patterns of symptoms and severity of COVID-19 among patients with cancer, as well as how COVID-19 is impacting the delivery of cancer care and patient outcomes. Additional information can be found in the official press release announcing the award.

Miles for Melanoma Races into September!

August was an exciting month for the Miles for Melanoma program, with three incredible events in Cleveland, the Twin Cities and Philadelphia, all of which exceeded their fundraising goals and collectively raised over $235,000 for life-saving melanoma research! The momentum continues with three run/walks coming in September, and we look forward to seeing our friends in New York City (September 17), New Jersey (September 18) and Chicago (September 25). Register or donate to your favorite team today, and visit the Miles for Melanoma homepage to see all of the upcoming run/walks and find one in a community near you!

MRF Advocates: Protect Minors from Indoor Tanning Beds

In 2015, the Food and Drug Administration (FDA) issued a proposed rule entitled General and Plastic Surgery Devices: Restricted Sale, Distribution, and Use of Sunlamp Products (Docket No. FDA-2015-N-1765) that would ban anyone under the age of 18 from using tanning beds. Another proposed rule issued that same year, Sunlamp Products; Proposed Amendment to Performance Standard (Docket No. FDA-1998-N-0880), would provide greater awareness to all indoor tanning bed users about the risks associated with indoor tanning beds. Unfortunately, neither of these proposed rules has been finalized, leaving indoor tanning bed users at risk of developing melanoma and other skin cancers.
The science is clear. Using indoor tanning beds before the age of 20 is linked to a 47% increase in the risk of developing melanoma, and the risk of developing this deadly cancer increases with each use.

Help the MRF prevent melanoma and keep teens safe by urging your member of Congress to join Congresswoman Carolyn Maloney's letter to the FDA encouraging the agency to finalize these two proposed rules. Sign up to be an advocate today and get all the latest news, alerts and ways to get involved with this important initiative.

Upcoming Events
October 16-17, 2022: Global Melanoma Coalition Annual Meeting, Edinburgh, UK
October 17, 2022: CURE OM Global Science Meeting, Edinburgh, UK
November 18, 2022: Improving Access To & Equity of Melanoma Prevention and Care, Chicago, IL
December 3, 2022: Miles for Melanoma Los Angeles
December 16, 2022: Increasing Collaboration Amongst the Mucosal Melanoma Community, New York, NY

1420 K Street, NW 7th Floor Washington, DC 20005 | Tel: (800) 673-1290
Melanoma Research Foundation © 2023 All rights reserved.