Congratulations to our Newest Grant Recipients!

From the desk of MRF CEO Kyleigh LiPira:
We are thrilled to announce that the Foundation will award $1.4 million in competitive research grants to help advance melanoma research and improve the treatment options available to melanoma patients and their loved ones. Ten Career Development and Established Investigator Awards will be awarded to support innovative research in overcoming immunotherapy resistance, treating melanoma brain metastases, identifying new treatment targets and methods, and more. One grant, awarded to Dr. Allison Betof Warner, was generously funded by the Silverstein Family Research Grant Challenge for Women in Science. To learn more about each research project and all proposals funded by the MRF, visit the Funded Research page.

In addition to funding compelling new research, we are excited to announce the publication of a paper in Pigment Cell & Melanoma Research updating approaches, challenges and opportunities in melanoma central nervous system metastases. This article encapsulates key discussions held during the 3rd Annual Melanoma Brain Metastases Summit held in November 2021 which brought together researchers and physicians. The goal of the meeting was to advance the scientific understanding of brain metastases and leptomeningeal disease (LMD) treatments, preclinical models, challenges, and identify future areas of work. Click here to read the full article.
The MRF remains committed to supporting researchers at all stages of their scientific careers and advancing the most promising scientific pursuits to develop more effective treatments, improve patient outcomes and, one day, find a cure for melanoma. This work is only possible because of the incredible generosity of our community - thank you!

With gratitude,




.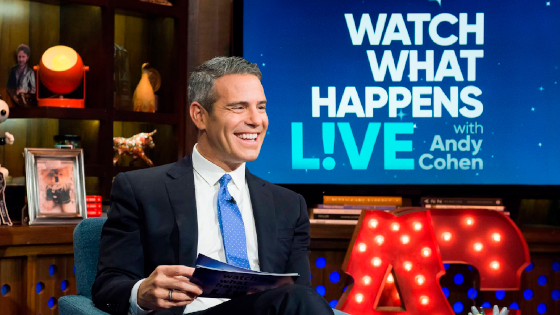 Watch What Happens at the New York Gala!

Join us and melanoma survivor, advocate and BRAVO's own Andy Cohen on October 20, 2022 at the 21st Annual NYC Gala. Every NEW donation to the Gala will be matched by an anonymous donor and is 100% tax-deductible. Your contribution will go twice as far to support research and melanoma patients and caregivers. You can make a donation to the event here. Progress is Power!
To purchase a ticket or sponsorship, click here. We are thrilled to be honoring Michelle Henry, MD, FAAD with the Excellence in Prevention Award, dermatologist Dustin Portela, MD with the social media Influencer Award and Brian Peter Marr, MD with the CURE Ocular Melanoma Vision of Hope Award. In addition, we will recognize three incredible melanoma patients with a Courage Award: "In the Sun" Neutrogena documentary participant, melanoma survivor and #GetNaked spokesperson, Monique Mack, Olympic Gold Medalist and #GetNaked spokesperson Summer Sanders and Dave Jones, accepted on his behalf by his son, NASCAR Driver Erik Jones.

JUST PUBLISHED! VISION Data Report

Launched in May 2021, the VISION Registry was co-developed by ocular melanoma (OM) patients, caregivers, researchers and clinicians as a tool that the entire OM community can access globally anywhere there is internet. At its core, VISION seeks to connect and empower the OM community and support the best patient care, quality of life and improved patient outcomes through collaboration and centralization of data and resources. For years to come, VISION will benefit the entire OM community by deepening our understanding of the disease as well as providing opportunities for information exchange and community connection. To that end, we are proud to share the first VISION Registry Data Report with initial findings and key learnings from patients and caregivers who contributed data from around the world. The Registry Report presents an impressive framework for developing additional patient-centered resources and driving collaboration and research.
The MRF would like to thank the incredible team working to support VISION including the patients and caregivers who are actively participating and providing input and feedback, the VISION Steering Committee, the dedicated CURE OM team and registry sponsors Mass General, TriSalus and Castle Biosciences.

Medical Students: Apply Today for Research Funding

Don't forget: the Request for Proposals (RFP) for the 2023 Medical Student Research Grants is currently open, and applications will be accepted until November 15, 2022 at 5pm ET. In addition to awards focused on any aspect of melanoma research, this year we are pleased to also offer at least one award focused specifically on ocular melanoma research. Visit the Research Grant RFP page for more information, and questions about this or any other funding opportunities may be directed to research@melanoma.org.

Uniting the Mucosal Melanoma Community

For patients facing a rare melanoma subtype like mucosal melanoma, it's important to stay current on the latest research and educational resources. For researchers and physicians working to unlock new advances and therapies, incorporating the patient perspective is a critical driver of progress towards new, more effective treatments. On December 16 in New York City, patients and caregivers are invited to join researchers at a hybrid workshop focused on increasing collaboration between the patient and scientific communities to accelerate progress towards greater understanding of the disease and new treatments for mucosal melanoma. Click the button below for more information about the meeting and how to register. Thank you to Alkermes, Nektar and Novartis for sponsoring this educational opportunity.

In addition to the upcoming meeting, we would like to remind the community about a new educational item added to our Education Institute. Mucosal Melanoma: Uncovering the Mystery shares helpful information on signs and symptoms, where it can occur and how mucosal melanoma differs from the more common cutaneous (skin) melanoma. Visit the Educational Literature page to view all of the materials currently available and download a copy today!

Miles for Melanoma Races to the Finish Line!

Our community came together for exciting races in New York City, New Jersey and Chicago this month, raising over $190,000 for melanoma research, education and advocacy! We're headed west in October, and can't wait to see our friends in San Diego (October 8) and Seattle (October 15)! Register or donate to your favorite team today, and visit the Miles for Melanoma homepage to see all of the upcoming run/walks and find one in a community near you!

CommUNITY Fundraiser: #GetNakedJax

It's time to #GetNakedJax! On Thursday, October 13, CommUNITY Fundraisers Jason and Kim Sessions will host the second annual #GetNakedJax event in Jacksonville, Florida. The inaugural event in 2021 raised over $83,000 and funded the very first MRF pediatric melanoma research grant. Tickets and sponsorship opportunities are currently available but selling fast; visit the event page for more information and then grab your flip flops (and sunscreen!) and get ready to #GetNakedJax!

Upcoming Events
October 16-17, 2022: Global Melanoma Coalition Annual Meeting, Edinburgh, UK
October 17, 2022: CURE OM Global Science Meeting, Edinburgh, UK
November 18, 2022: Improving Access To & Equity of Melanoma Prevention and Care, Chicago, IL

1420 K Street, NW 7th Floor Washington, DC 20005 | Tel: (800) 673-1290
Melanoma Research Foundation © 2023 All rights reserved.