View this message on our website.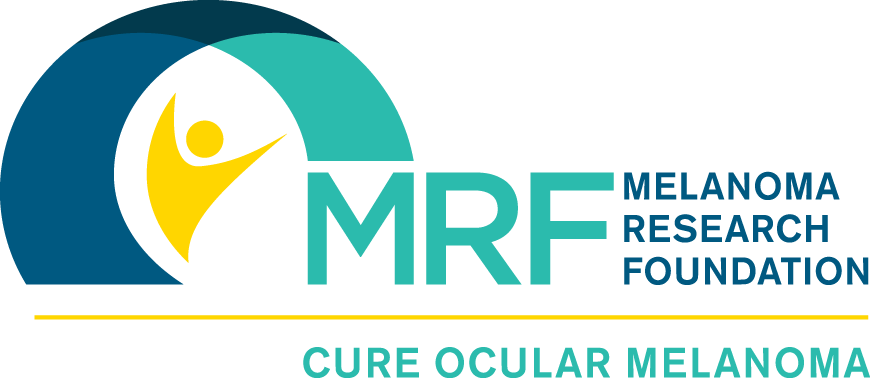 | | |
| --- | --- |
| | FOLLOW US: |

JUST PUBLISHED! VISION Registry Data Report

Launched in May 2021, the VISION Registry was co-developed by ocular melanoma (OM) patients, caregivers, researchers and clinicians as a tool that the entire OM community can access globally anywhere there is internet. At its core, VISION seeks to connect and empower the OM community and support the best patient care, quality of life and improved patient outcomes through collaboration and centralization of data and resources. For years to come, VISION will benefit the entire OM community by deepening our understanding of the disease as well as providing opportunities for information exchange and community connection. To that end, we are proud to share the first VISION Registry Data Report with initial findings and key learnings from patients and caregivers who contributed data from around the world.

The MRF would like to thank the incredible team working to support VISION including the patients and caregivers who are actively participating and providing input and feedback, the VISION Steering Committee, the dedicated CURE OM team and registry sponsors Mass General, TriSalus and Castle Biosciences.






.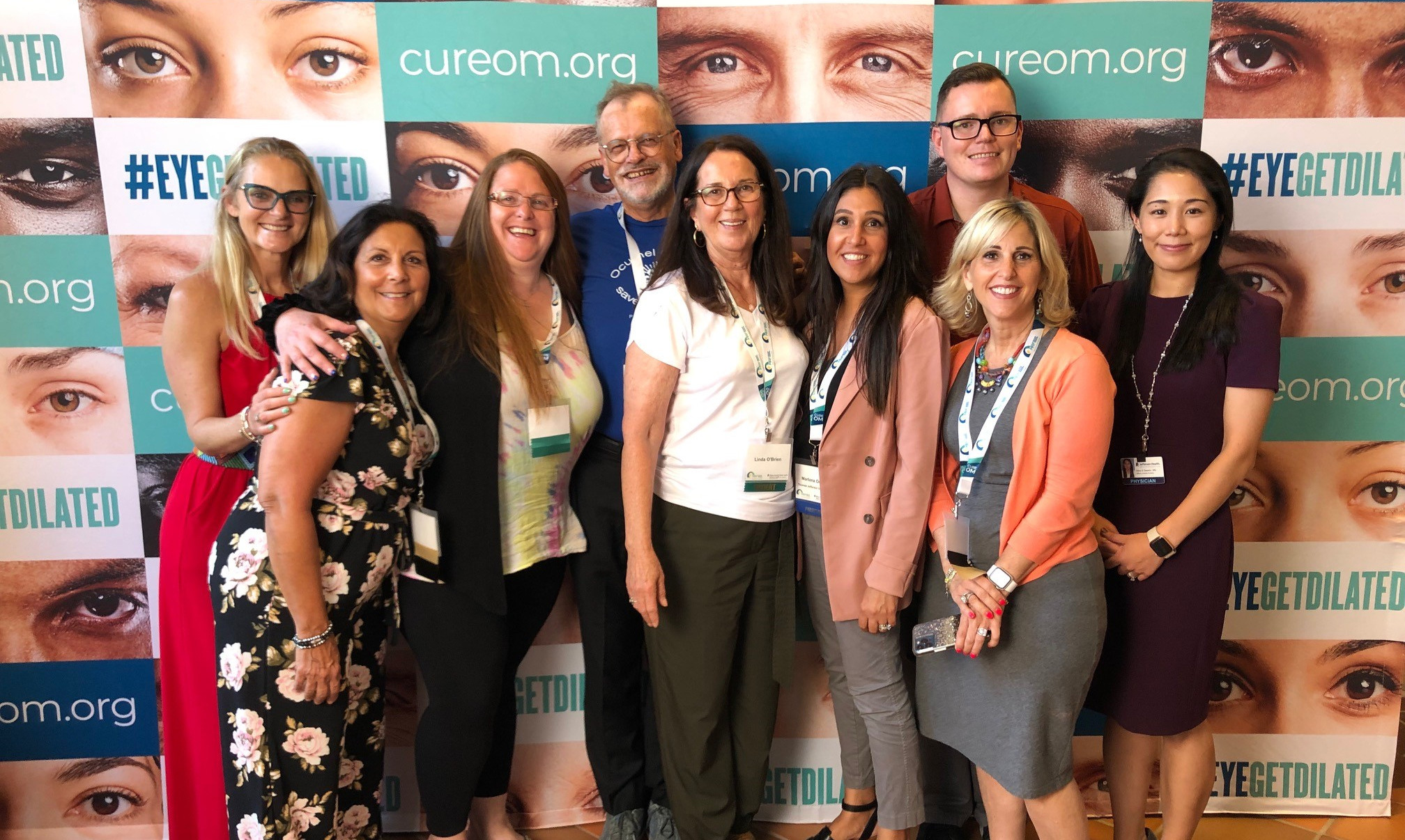 Eyes on a Cure: Patient & Caregiver Meetings are Back!

On August 26, 2022, ocular melanoma patients, caregivers, researchers and physicians came together in Philadelphia for the Eyes on a Cure: Patient & Caregiver Symposium, our first in-person patient meeting since 2019! More than 100 total participants took part in an agenda including research updates on the very latest advances in OM science, clinical trials and treatment development (including the first ever FDA-approved treatment for OM!), as well as psychosocial sessions and support groups to share resources on managing a diagnosis, caring for a loved one and more. In addition to recordings from both the clinical research and psychosocial support presentations, a number of participants recorded video testimonials during the meeting. The clinical and research session recordings are available on the MRF YouTube page, and the psychosocial session recordings will be available in the near future - stay tuned!
Save the Date:

The next Eyes on a Cure: Patient & Caregiver Symposium will be on January 27-29, 2023 at Moffitt Cancer Center in Tampa, FL. Additional details including a draft agenda will be available soon; mark your calendars today and we look forward to seeing you in January!


Save
Miles for Melanoma: Thank You to the CURE OM Teams!

At Miles for Melanoma run/walks across the country, all eyes have been on the ocular melanoma community as CURE OM teams are making a strong showing to increase awareness about OM and raise life-saving funds for research, education and advocacy. So far this year, 16 teams representing the OM community have participated in nine Miles for Melanoma events and raised more than $55,000!

It's not too late to get involved! There are still 5 run/walks remaining in the 2022 Miles for Melanoma season, and we encourage you to form or join a CURE OM team at races in San Diego (October 8), Seattle (October 15), Atlanta (November 6), San Francisco (November 13) and Los Angeles (December 3). Sponsorship opportunities at multiple levels are also available for each event.

All funds raised by CURE OM teams are dedicated to OM research, education and advocacy. If you form a team (or want to learn more about sponsorship opportunities), please email milesformelanoma@melanoma.org so we can designate your fundraising efforts to CURE OM.
Thank you to the incredible CURE OM community for your support so far this year, and especially to the dedicated team captains who have organized teams to increase awareness and raise funds for OM research and education. We look forward to seeing you at the remaining 2022 races and a full calendar of 2023 events coming soon!
Bonus: In addition to the MRF's Miles for Melanoma events, longtime CURE OM supporters Linda and Bernadette are hosting the 5th Annual Your Next Step is the Cure 5k, a CommUNITY Fundraiser in Lithia, FL on November 19! We hope to see CURE OM teams at our remaining Miles for Melanoma races, and look forward to lacing up our shoes with our Florida friends next month!

A Vision to Cure OM

Since its founding by a single patient and caregiver team 11 years ago, CURE OM has grown from a small grassroots initiative to an international collaboration of patients, caregivers, researchers and physicians around the world. The past decade has been one of incredible growth, important advances in OM research (including the first ever FDA-approved treatment for OM!) and an ever growing community of OM patients, caregivers, survivors and thrivers. From the very beginning, the vision of CURE OM Co-Founders Dr. Gregg Stracks and Dr. Sara Selig has guided this progress with the incredible support and unmatched dedication of our community. To document the progress of the last decade and look ahead to what the future holds, our team premiered a new video at last month's patient symposium. Click below to learn more about the vision for CURE OM, what our community has accomplished together, and how patients and caregivers remain at the center of all that we do.

Upcoming Events
October 16-17, 2022: Global Melanoma Coalition Annual Meeting, Edinburgh, UK
October 17, 2022: CURE OM Global Science Meeting, Edinburgh, UK
November 18, 2022: Improving Access To & Equity of Melanoma Prevention and Care, Chicago, IL
January 27-29, 2023: Eyes on a Cure: Patient & Caregiver Symposium
Ocular Melanoma in the News

Did someone forward you this message? Sign Up to receive emails from Melanoma Research Foundation.