#GetNaked for Melanoma Awareness Month

From the desk of MRF CEO Kyleigh LiPira:
This month, we celebrated and shared the stories of many patients and caregivers. Stories of the importance of prevention and early detection and how advocates want to use their experiences to help others. Most notably, we shared #GetNaked spokesperson Teddi Mellencamp's story. Teddi is a TV personality, wellness coach, host of the top-rated podcast Two Ts in a Pod, and, following her own diagnosis, a stage II melanoma survivor and dedicated advocate. For Teddi, sharing her melanoma scars and telling others about what she went through is both empowering and emotional. "The positive in all of this: hearing the stories from people who wouldn't have gone to get their skin checked if I hadn't shared my journey," said Teddi. "That is why it's so important for me to work with the MRF as the 2023 #GetNaked spokesperson: I want to spread the message as far as possible."
There are many ways to stay sunsafe year-round, and this month we shared many of those resources which you can read about below, from keeping your infant protected in the warmer sunnier months to tips that everyone can use to be SunAWARE. We encourage you to share these resources with your own communities and join us in our mission to eradicate melanoma.
It is also not too late to make a tax-deductible gift to support our work which is 100% funded by the community we serve. If you would like to share your melanoma story with us, please email marketing@melanoma.org.
With gratitude,

.
Increasing Education During Melanoma Awareness Month

On Tuesday, May 16, Director of Advocacy Kim Watkins hosted an engaging "Ask the Expert" webinar supported by Eisai featuring three patient advocates who shared their melanoma experience and how it inspired them to become a powerful voice for our community. Watch the entire webinar on demand here to learn about our current advocacy priorities and the initiatives our advocates are leading in their communities. In addition to highlighting patient advocacy, the month of May presents an important opportunity to share new educational materials, online resources, virtual and in-person patient meetings and more. Promoting the importance of melanoma prevention and a lifetime of healthy skin, we introduced a new checklist on how to create a Melanoma PPE Kit, and two new materials from the SunAWARE curriculum shared tips on sun safety for babies and teens.
Our next patient symposium is almost here! On June 10 we will host Mastering Melanoma: A Symposium for Patients and Caregivers in partnership with Case Comprehensive Cancer Center in Cleveland, Ohio. Registration for in-person attendance closes tomorrow, June 1, and virtual registration ends on Thursday, June 8. Click here to view a draft agenda and register today!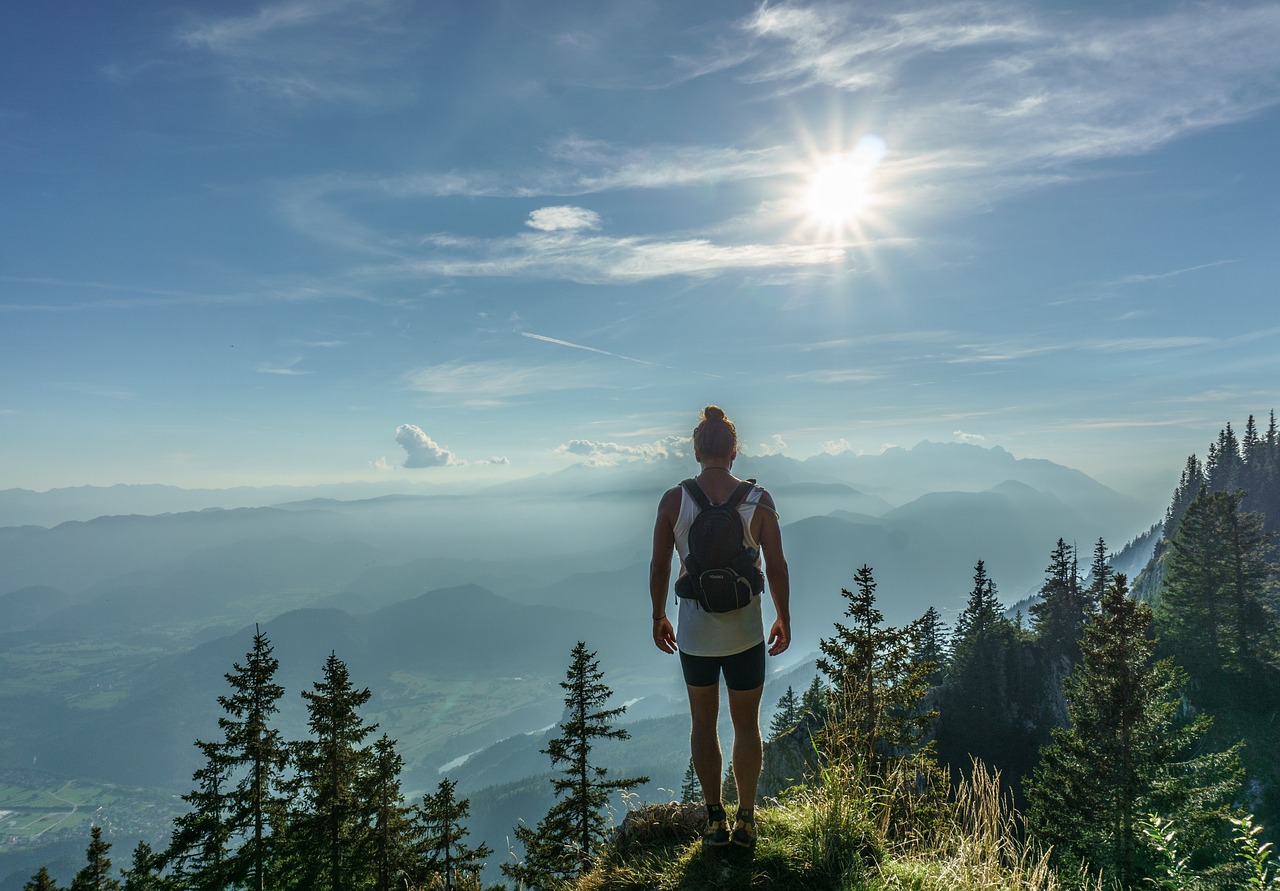 Young Adult Melanoma Survivors Reconnect with True North Treks

We're excited to announce a new partnership with True North Treks to host an inaugural wilderness retreat for young adult (18-39) melanoma survivors this September! The mission of True North Treks is to empower young adults and caregivers affected by cancer to "find direction through connection" on free multiday treks through remote wilderness destinations where they can reconnect with nature, each other and themselves. On September 28 - October 1, young adult melanoma survivors are invited to join a trek on the forested shores of Lake Superior in northern Michigan for education sessions, outdoor excursions and mindfulness activities to promote whole body wellness. Lodging, meals, activities and a day pack will be provided free of charge, and a $500 travel reimbursement is available. The registration deadline is July 28, although spaces are expected to fill well in advance of this date, so we encourage those interested to act quickly. For more information about this exciting new program and how to register, please email education@melanoma.org.

Advocate Spotlight: Jenn Schultz

38 meetings. 31 advocates. 14 states. 5 asks. 1 mission.
Eradicate melanoma.
Starting on March 5th, I had the opportunity to join the Melanoma Research Foundation in Washington, DC for their annual Advocacy Days. Though I previously participated virtually, this was the first time I was able to attend in person!
As a four-time melanoma survivor, one of my biggest challenges has been feeling some semblance of control over my own health. I was first diagnosed with Stage 1B melanoma in January 2015. Despite never missing a three-month skin check, wearing sunscreen daily and investing in UPF clothing, my melanoma came back three times between March 2021 and February 2022. Cancer can be a really isolating experience and having to advocate for myself through treatment was exhausting. However, it was in this difficult time that I began to find a renewed sense of purpose.
Getting involved in advocacy work has connected me with others who have been impacted by melanoma. There is so much healing in feeling seen and having someone truly understand the way cancer changes us. Those experiences bond us in a way that few others can relate to. Advocacy Days allows us to be a part of something much bigger than ourselves and provides an opportunity to create meaningful change for others living with melanoma.
Speaking with lawmakers on Capitol Hill can feel intimidating but the Melanoma Research Foundation does an incredible job of both preparing us and making sure we are never alone in the process. We spent a full day learning about the greatest barriers to equitable and accessible healthcare and being mentored by advocates who paved the way before us. We also walked through what our congressional meetings would look like and met the other melanoma advocates from our home states who would stand alongside us in those meetings.
It's hard to describe what it feels like to walk the storied halls of Congress, buildings so rich with tradition and history. And still, we were there to make our own mark on history. We asked for funding for life-saving research and education. We requested a ban on tanning for minors under the age of 18. We advocated for diversity in clinical trials. We challenged lawmakers to make telehealth waivers permanent, expanding access to quality medical treatment, even in remote and rural areas.
In my last congressional meeting of the day, the emotions of the week began to sink in. With tears in my eyes, I shared my story with Minnesota Representative Betty McCollum's office. One of Representative McCollum's staffers thanked me for taking the time to meet with them and sharing my story. She said that when they introduce proposed bills to the House floor, our stories are the ones that make the biggest impact. Our stories matter.
14 states. 5 asks. 1 mission. I hope one day I can say all 50 states came together to change lives, to save lives.
My story matters. Yours does too. Won't you join me?
To learn how you can get involved and be a powerful voice for the melanoma community, visit the Advocacy page on our website or email advocacy@melanoma.org.

Miles for Melanoma is Off to the Races!

The 2023 Miles for Melanoma season began this month with two incredible events, both of which significantly exceeded their fundraising goal! Our first run/walk was in Washington, DC on May 6, where over 650 participants raised more than $126,600! On May 13, our Boston, MA community came together at the Franklin Park Zoo to raise more than $85,000 for melanoma research, education and advocacy! After such a strong start, we're racing into the summer months with registration now open for Memphis, TN (June 3), Denver, CO (June 10), Chicago, IL (July 16), Cleveland, OH (August 6), Twin Cities, MN (August 19) and Philadelphia, PA (August 26). Register today to keep the momentum going, get an early start on team recruitment and begin earning exciting fundraising incentives. Registration for additional events will open in the near future; visit the Miles for Melanoma homepage to find a run/walk near you, mark your calendars and get ready to run, walk and raise life-saving funds to cure melanoma!
Thank you to our National Prevention Sponsor, Neutrogena and National Apparel Partner, Cabana Life, for your generous support of the Miles for Melanoma program.

Attend a Gala!

On Thursday, September 21, we will celebrate the 12th Annual Denver Gala with cocktails, a gourmet dinner, one-of-a-kind auction items and an awards program honoring melanoma patients, survivors and physicians. During the program, Stacey Sepp will receive the Advocate Award for being a powerful voice for the melanoma community, Zeina Dajani, MD will be presented with the Excellence in Prevention Award and Courage Awards will honor the bravery of Crystal Crowley and Mary Harty-Prather as they faced melanoma.

On October 26, the 22nd Annual New York Gala moves to a dazzling new venue at The Plaza Hotel for cocktails, a fabulous dinner and an incredible auction and awards program. A Humanitarian Award will be presented to Udai S. Kammula, MD, FACS for his contributions to melanoma research and treatment, the Excellence in Prevention Award will honor Samer Jaber, MD for his commitment to the prevention and early detection of melanoma. A very special Courage Award will celebrate #GetNaked spokesperson, Teddi Mellencamp, for sharing her own melanoma experience and using her platform to increase awareness. Chris White, a mucosal melanoma survivor, thriver and advocate, will be honored with a Courage Award for his bravery in facing melanoma and dedication to increasing awareness of this rare melanoma subtype.

For further information about MRF galas, to purchase tickets, learn about sponsorship opportunities, or make a tax-deductible donation, please email galas@melanoma.org.

Welcome, Miriam Kadosh!

Please join us in welcoming Miriam Kadosh, MSW, LCSW to the MRF team! Miriam is the Director of Patient Engagement and Education, supporting all education efforts including curating educational materials, creating meaningful patient webinars, collaborating with cancer centers nationwide to bring symposia to their cities and leading prevention efforts through multiple committees. A licensed clinical social worker (LCSW) with a Master of Social Work from the University of Pennsylvania, Miriam specializes in connecting with patients and their families and caregivers through any stage of their journey to support them in all ways possible. We're excited to welcome Miriam to our team and welcome her dedication to expand the support, services and educational resources that are most helpful to our community.

The Latest in Melanoma Research - Presented at ASCO

Convening more than 40,000 oncology professionals from around the world, the American Society of Clinical Oncology (ASCO) Annual Meeting begins this week in Chicago, Illinois and the MRF will be there! Melanoma research has produced groundbreaking advances in targeted therapy and immunotherapy that have led not only to a decline in melanoma mortality but has impacted the entire field of cancer treatment. We're proud to attend the largest oncology conference in the country to gain and share the latest in melanoma research with our broader community. Each year, the MRF Breakthrough Consortium holds its annual meeting in conjunction with ASCO, convening leaders from 22 centers of excellence in melanoma from across the country to discuss the latest developments in research and treatment development, while exploring opportunities for future collaboration.

We'll be following the updates throughout the conference using hashtag #ASCO23, so stay tuned for developments as new melanoma research is shared. If you are a physician or researcher attending ASCO, please visit us at booth #2042 in the McCormick Place Convention Center and learn how we support life-saving advances in melanoma research and treatment development, including three current research grant opportunities with application deadlines quickly approaching!

SiO Patches for a Cure

SiO is a proud partner of the MRF. SiO is committed to creating awareness of and funds for melanoma research by donating a percentage of sales throughout the year. In addition, SiO is offering a free patch to support the healing of melanoma survivors and their scars. Melanoma patients and survivors can claim their free patch by following this link and entering code MRF123.


1420 K Street, NW 7th Floor Washington, DC 20005 | Tel: (800) 673-1290
Melanoma Research Foundation © 2023 All rights reserved.