Join the MRF on Capitol Hill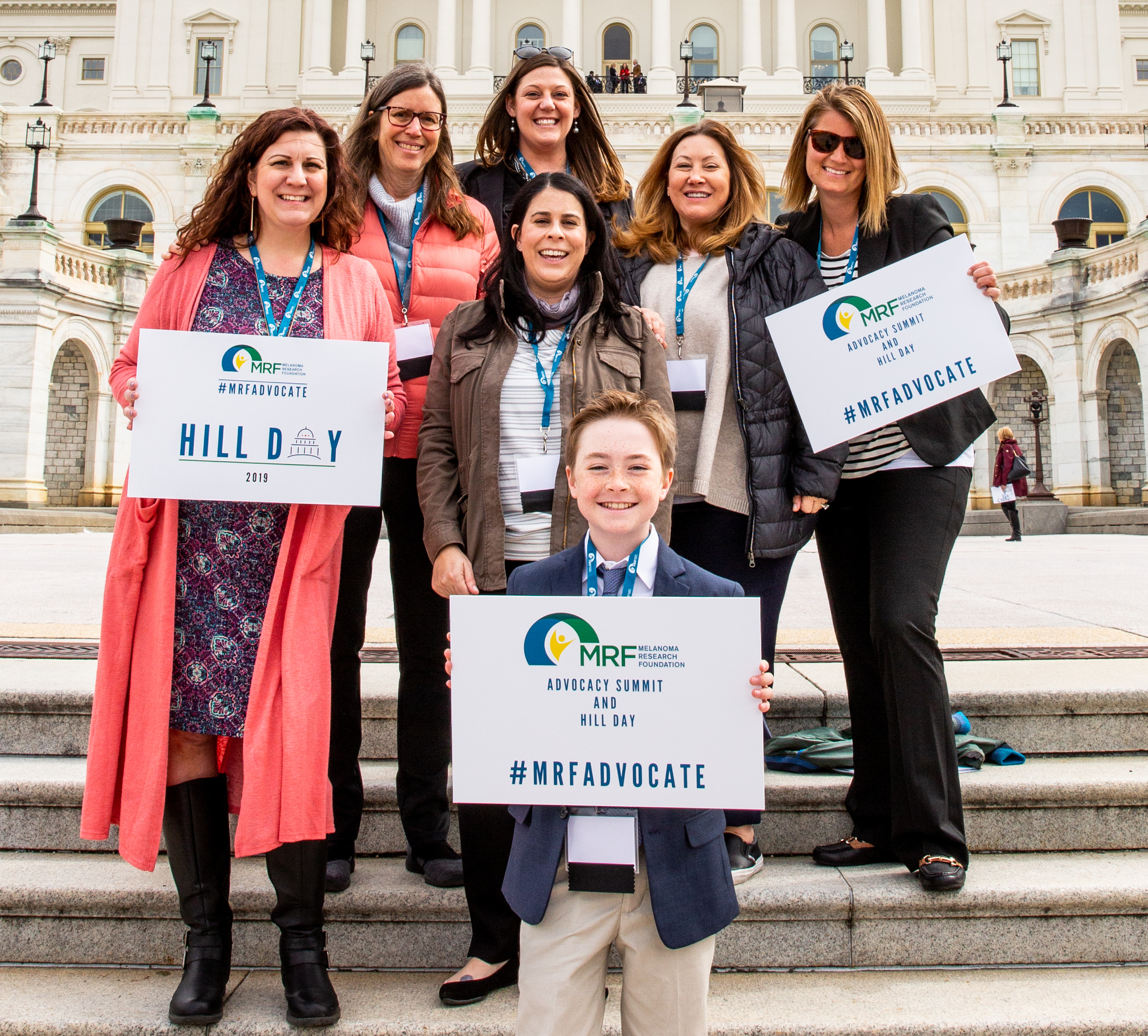 Be the voice of the melanoma community on Capitol Hill! Join melanoma patients, survivors, caregivers, researchers and advocates at the MRF Advocacy Summit & Hill Day, March 8-10, 2020 in Washington, DC! This is the largest melanoma advocacy event of the year and brings together melanoma community members from across the US to share their stories, meet with lawmakers and advocate for increased research funding and smart prevention policies.
In 2019, more than 100 registered attendees joined experts from over 25 partner advocacy organizations to learn about the legislative process, how to influence policy and become powerful advocates for themselves and others in the melanoma community. Following a comprehensive day of training, our advocates marched on Capitol Hill and held more than 90 meetings with lawmakers and legislative staffers.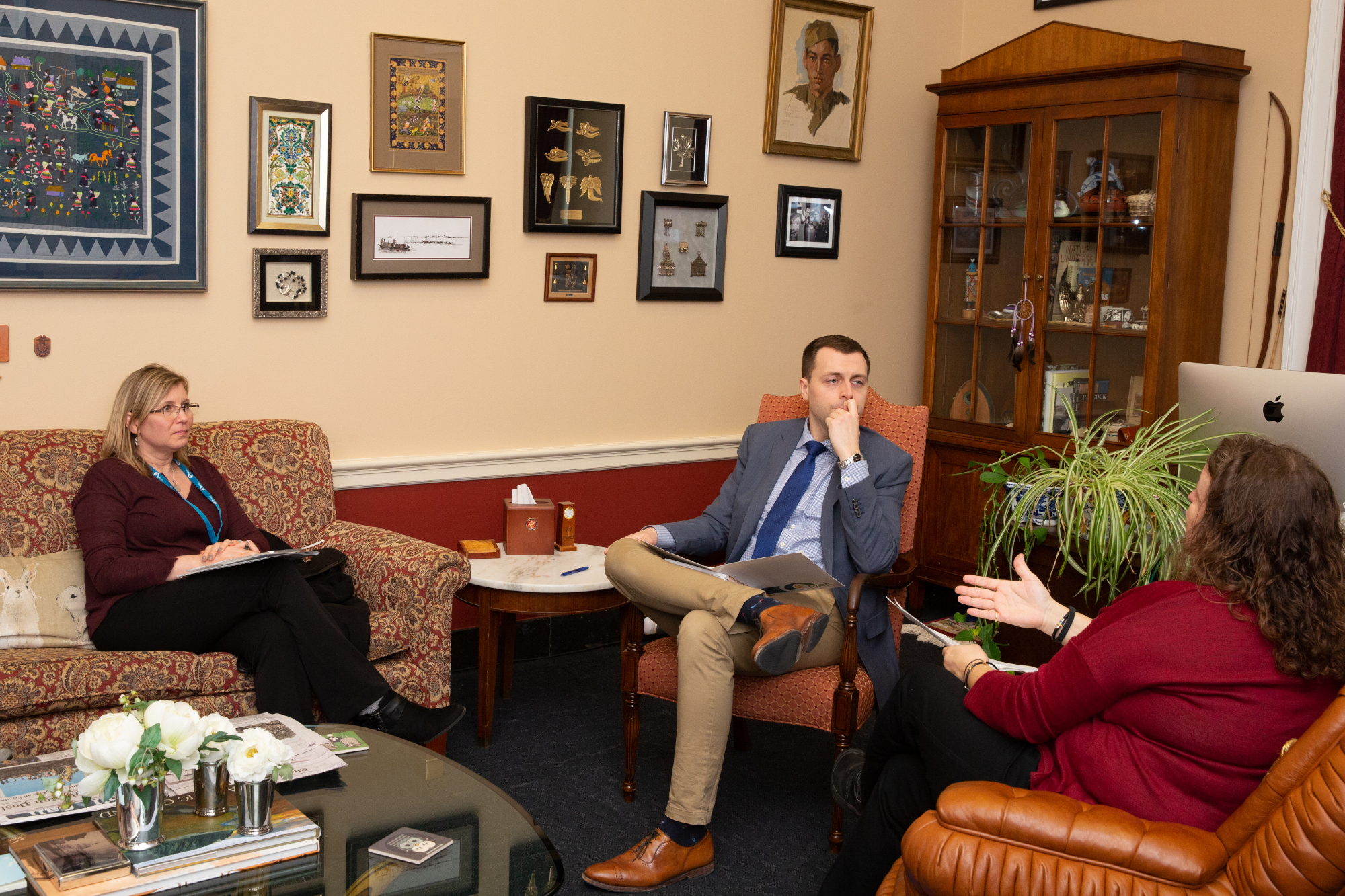 At this year's summit, volunteer advocates will learn about the current legislative landscape, receive training from leading policy experts and partner organizations and then head to the Hill to share their stories and urge lawmakers to support the policies most important to our community. Issues we're addressing this year include:
Ensuring that students are allowed to possess and apply sunscreen while at school.

Protecting children and teens from the known dangers of indoor tanning.

Increasing access to affordable or no-cost skin screenings to promote melanoma early detection.

Doubling the current level of Defense funding for melanoma research.

Increasing research funding through federal programs at the National Institutes of Health and National Cancer Institute.

...and more!
Register today for the 2020 Advocacy Summit & Hill Day!
Attend a Free Patient & Caregiver Symposium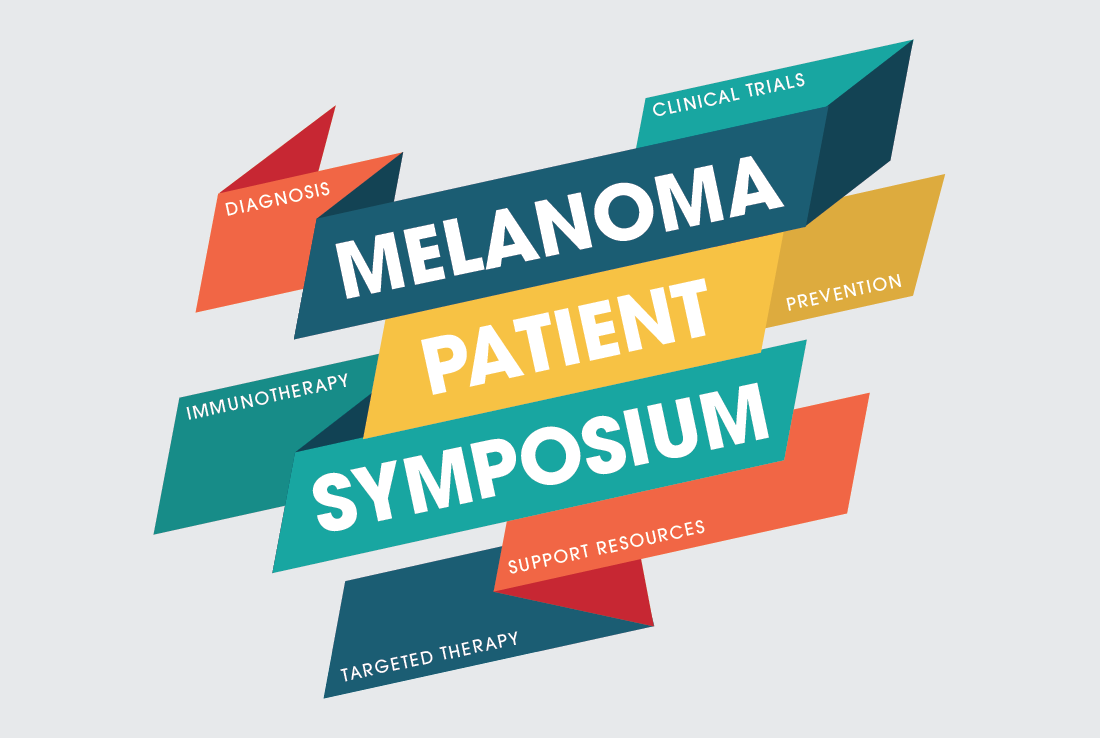 Each year, the MRF partners with leading academic and medical centers across the United States to welcome melanoma patients, survivors and caregivers to answer questions, share information and provide updates on the latest advances in research and treatment development. There are eight meetings on the 2020 calendar, including two for rare melanoma subtypes, with registration opening soon. Mark your calendars and join us at one of these free educational events:
Can't attend in person? Many of the presentations are recorded and made available on our website. Visit the Patient & Caregiver Meetings page for a complete event listing as well as recordings and slides from symposia held in 2018 and 2019.
First Ever FDA Listening Session on Ocular Melanoma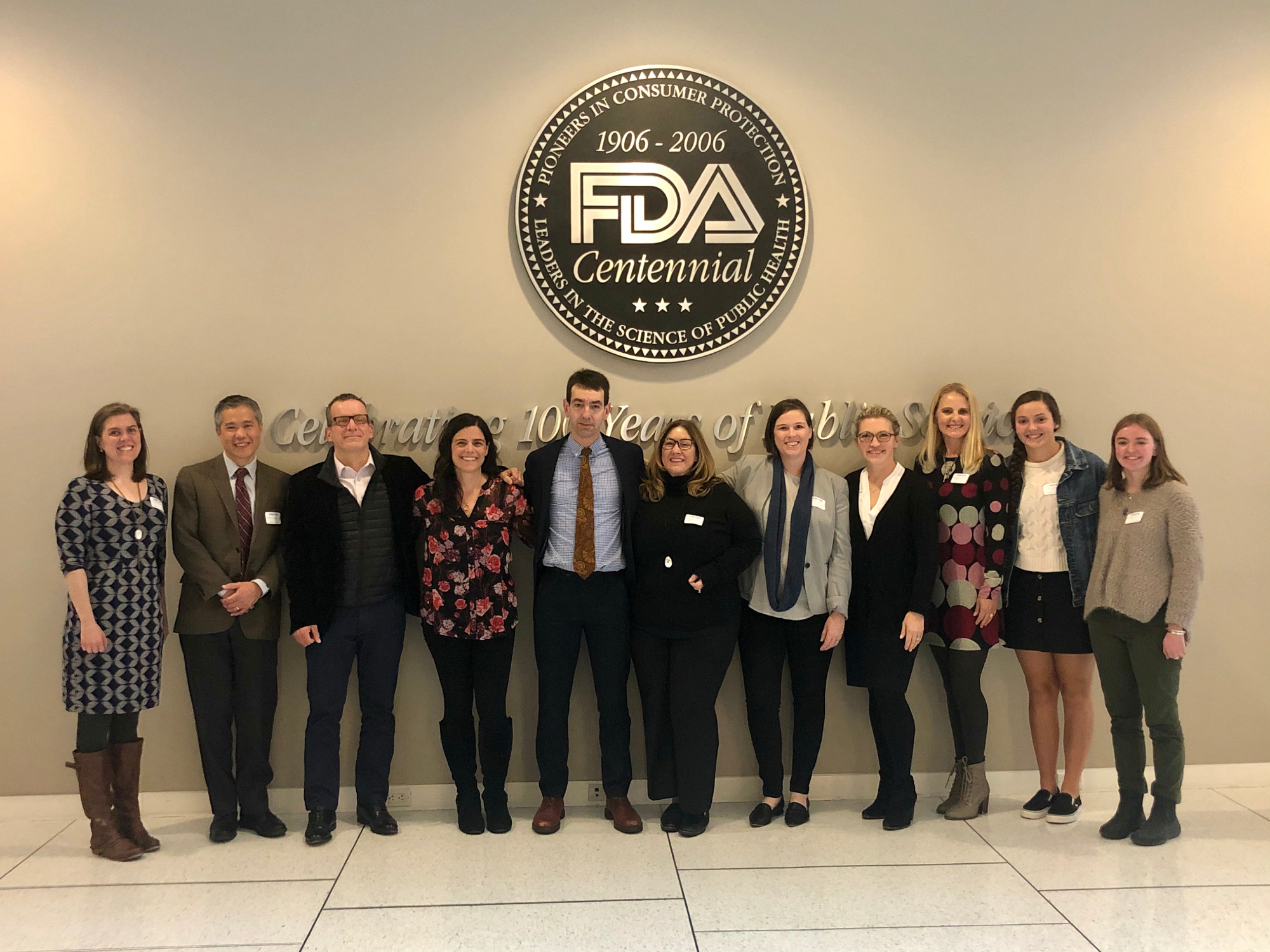 Monday, January 27, was a historic day at the U.S. Food and Drug Administration. Organized by the MRF's CURE OM initiative, FDA administrators participated in the first-ever Ocular Melanoma Listening Session and heard from OM patients, caregivers, researchers and advocates. Participating in person were MRF Officer for Rare Melanoma Subtypes Lauren Johnston, Richard Carvajal, MD, OM advocate Aaron Davis, CURE OM Co-Founder and Director Sara Selig, MD, MPH, OM advocate Sean Hennessy, OM advocate and MRF Development Officer Liz Reilly, MRF Advocacy Officer Cassie Beisel, MRF CEO Kyleigh LiPira, OM advocates Sam and Shea Biurski and MRF Intern Caileigh Lydon. OM advocates Carla Tressell, Katie Doble, Kristin Nocco and Sue Colbert joined by phone to share their stories. Discussion topics included the lack of standard of care, clinical trials and research funding available to OM patients and researchers. FDA representatives were readily engaged during the meeting and eagerly asked follow up questions to learn how the organization can better support the OM community. Additional details about the meeting, next steps and upcoming ways to get involved will be shared in the near future. Thank you to everyone who made this historic day possible!
Apply Now for 2020 Research Funding!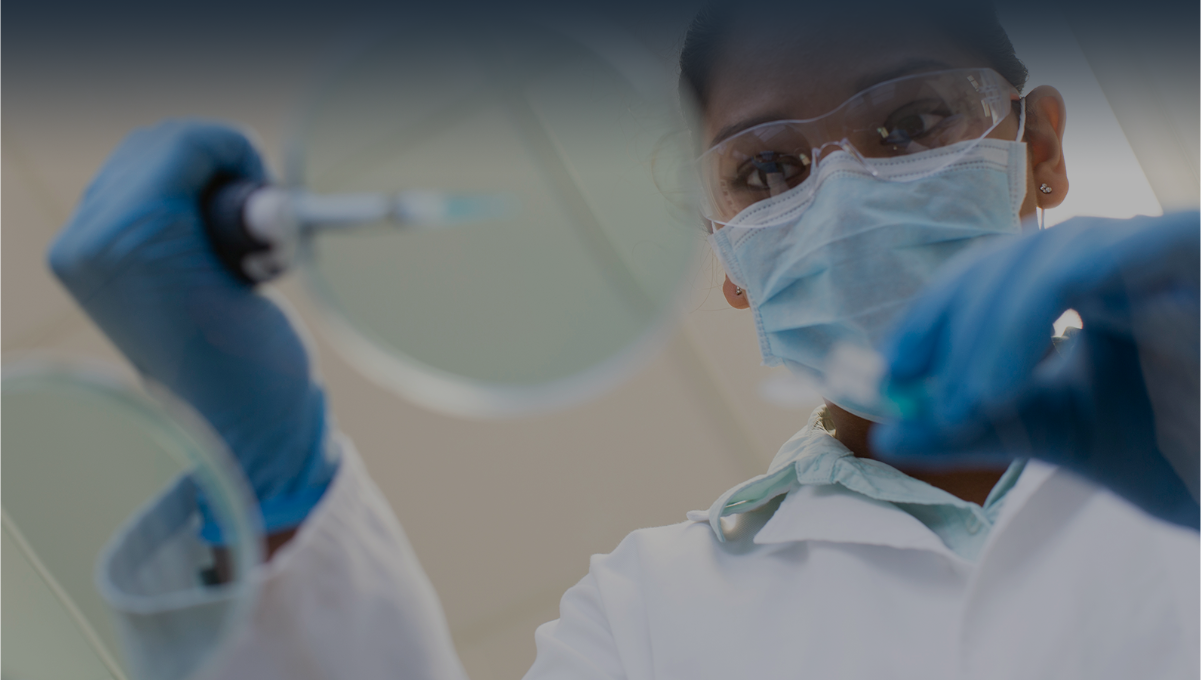 Just over one month remains to apply for 2020 melanoma research funding! The 2020 Request for Proposals is now available in the MRF Research Center and applications will be accepted through March 2, 2020 at 5pm ET. In this round of research funding, the MRF will again offer Established Investigator Awards, Career Development Awards and a Young Investigator Team Award to advance the field of translational immuno-oncology, generously funded by Bristol Myers-Squibb and offered through the MRF Breakthrough Consortium (MRFBC). The MRFBC-BMS Team Award is available through a separate RFP. Details about each award, eligibility requirements and application instructions can be found in the RFPs.
Download the 2020 Request for Proposals and begin your application today!
9th Annual Denver Gala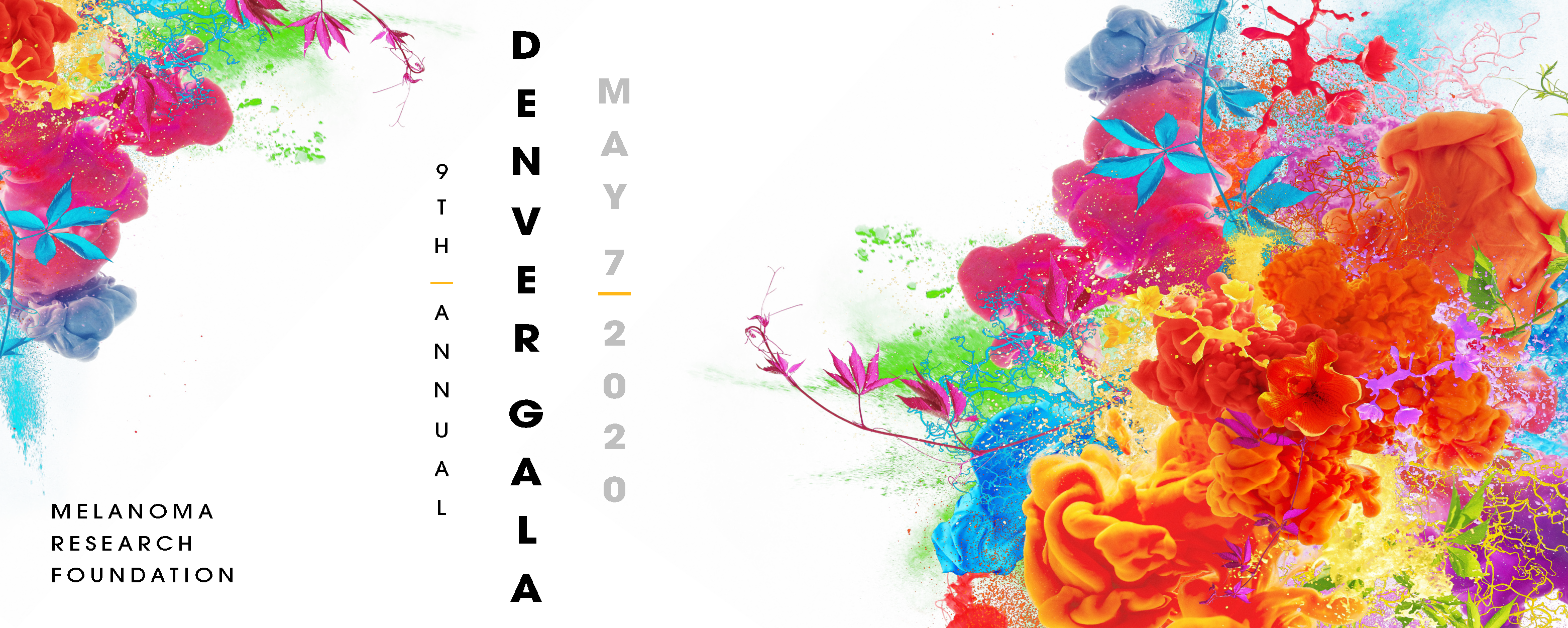 The 2020 Gala season begins on May 7, 2020 in Denver, CO and tickets are now available! Over the last decade, the incredibly generous Denver community has raised more than $1.4 million for life-saving melanoma research, education and advocacy, and this year's event will be our biggest and best yet. The 9th Annual MRF Denver Gala will be at Infinity Park Events Center, a new, state-of-the-art event space featuring fine dining samples, exquisite cocktails, a stunning audiovisual program and more. At the gala, the MRF will present the Humanitarian Award to Core Dermatology founder Stephanie Frankel, MD for her outstanding commitment to the treatment and care of melanoma patients. The Excellence in Prevention Award will recognize Robert Dellavalle, MD, PhD, MSPH, Professor of Dermatology and Public Health, University of Colorado School of Medicine, and Chief of Dermatology Service, Rocky Mountain Regional Veterans Administration Hospital. Renee Wilson and Stefan Mokrohisky, MD will be celebrated with Courage Awards for the bravery they exemplified in their fights with melanoma. Tickets, sponsorship opportunities and custom packages are now available, visit the event page or email galas@melanoma.org to learn more.

Support life-saving melanoma research and make mile high memories at the 2020 Denver Gala!
Patients & Caregivers Needed for Research Grant Review Panel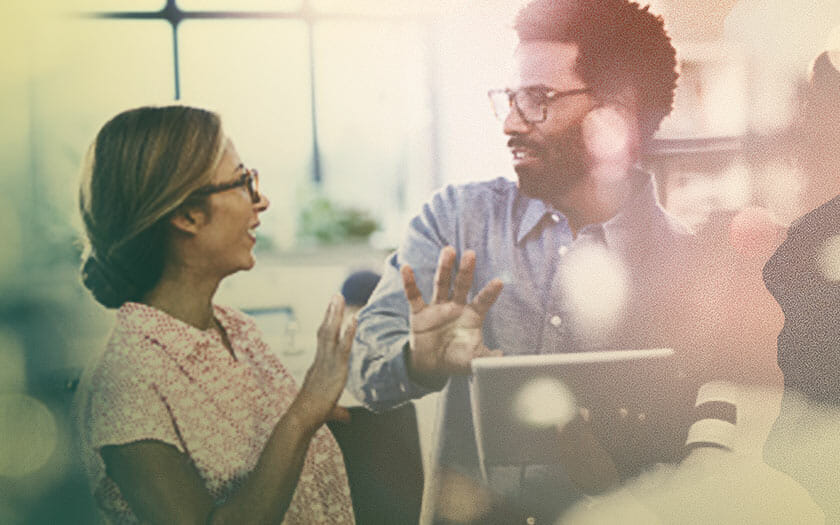 Since the first research grant was awarded in 1998, every proposal has been subject to rigorous peer review by a panel of scientists, physicians, researchers and melanoma experts. Because patients and their loved ones are those most affected by research advances and the development of new therapies, the MRF believes their input to be incredibly valuable to the grant review process. Beginning in 2019, melanoma patient advocates were invited to participate in the grant review process to share their perspective on which areas of research should receive grant funding. This program is expanding in 2020, and the MRF is currently seeking melanoma patient advocates to join a research grant review panel. Formal scientific training is not required, but those with a such a background are welcome to apply as well. Additional information on how to apply, eligibility criteria, estimated time commitment and more are available in the MRF Research Center. Completed applications are due by Thursday, April 16, 2020. For questions about this program or additional opportunities to participate in melanoma science, email research@melanoma.org.
On Your Marks, Get Set...

The 2020 Miles for Melanoma season is here! Following an incredibly successful and powerfully inspiring series of events in 2019, we're aiming even higher this year. The 2020 season will kick off on May 2 in Washington, DC before embarking on a nationwide tour to visit our friends in cities across the US. Registration will begin in the near future, but most dates and venues are already confirmed, so it's not too early to mark your calendars and recruit a team for a run/walk near you. For the 2020 Miles for Melanoma season, the MRF is proud to announce Neutrogena as our National Prevention Sponsor, who not only makes this race season possible, but will also provide free skin care and sun protection product samples at every race. Our National Apparel Partner, Coolibar Sun Protective Clothing, has generously donated an official UPF 50+ race shirt for every participant who registers online and will be onsite at select events with additional items. The MRF is grateful to work with partners who share our commitment to the melanoma community - stay tuned for additional details, special guests and surprises we have in store this season.
View the 2020 Miles for Melanoma calendar and save the date for a race near you!
CommUNITY Fundraiser Highlight: Rotary Club of Point Pleasant Boro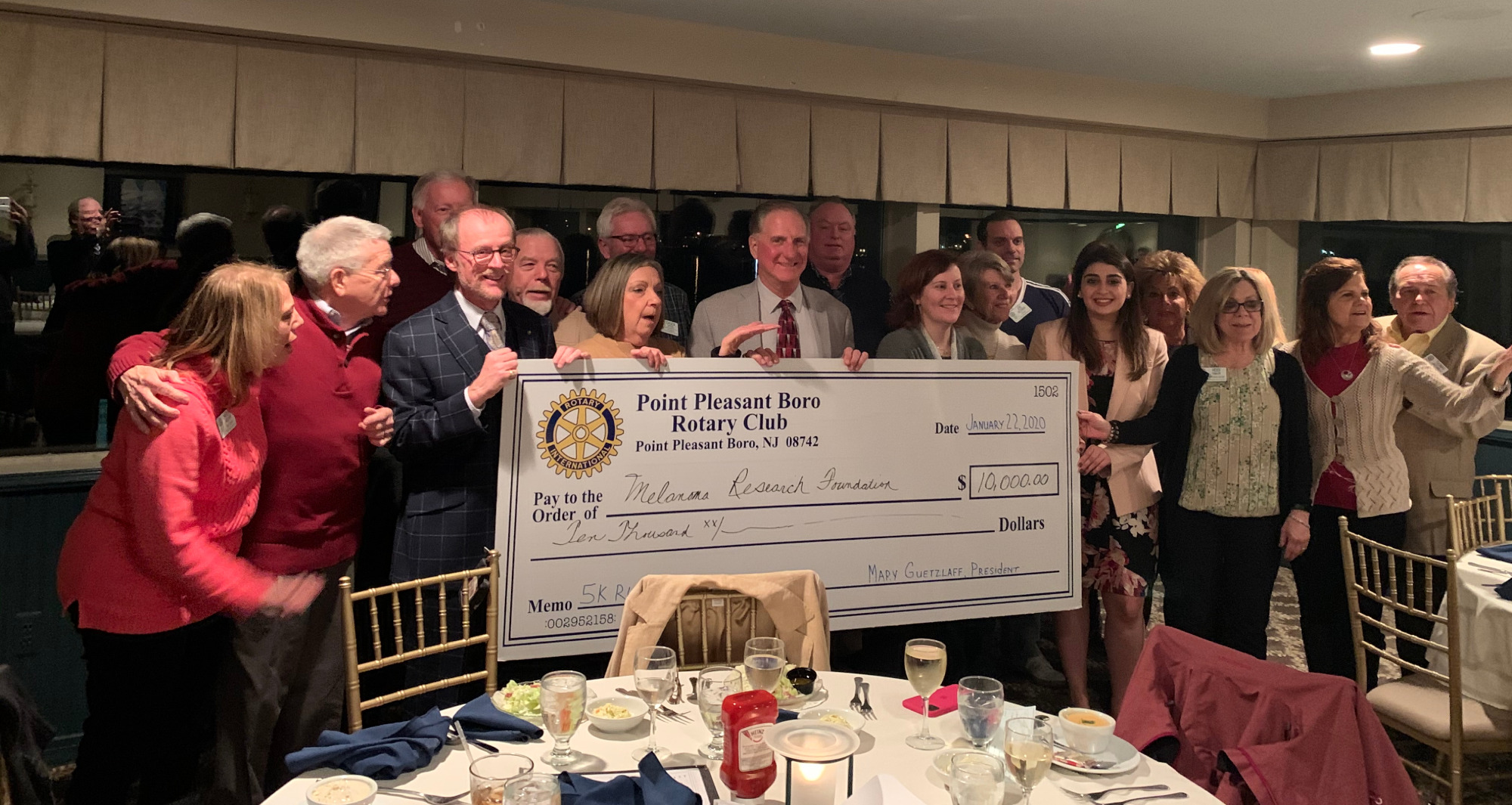 The MRF CommUNITY Fundraising program continues to grow, thanks both to the generosity of first-time fundraisers and the ongoing, steadfast support of those like the Rotary Club of Point Pleasant Boro. On June 12, 2019, the club hosted the 12th Annual Kevin A. Brue Melanoma Awareness Father's Day 5K and One Mile Fun Run. Named in memory of Kevin A. Brue, an avid runner who passed away in 2011 after a courageous melanoma fight, this year's event raised $10,000 for the MRF! Earlier this month, the Rotary Club of Point Pleasant Boro invited MRF Development Associate Nicole Nishanian and former board member Joe Fazio to the club for an official check presentation. With this generous gift, the club's 10 years of support has raised $90,000 for the melanoma community. The MRF extends a sincere and enthusiastic THANK YOU to the Rotary Club of Point Pleasant Boro!
Melanoma in the News
Below is a sample of recent melanoma and indoor tanning news.

"New Study in Mice Points to Why Melanoma Spreads — and Perhaps How to Prevent Metastasis," STAT

"Popular Gyms Undermining Health with Tanning Beds, UConn Researcher Says," UConn Today

"Weight Loss Surgery Reduces Cancer Risk," Medical News Today

"What is Acral Lentiginous Melanoma?," Medical News Today

"Former Congressman Mike Fitzpatrick Dead at 56 After Cancer Battle," NBC10 Philadelphia

"Study Reveals a New Approach to Enhancing Response to Immunotherapy in Melanoma," Sanford Burnham Prebys Medical Discovery Institute

"Cancer Death Rate in U.S. Sees Sharpest One-Year Drop," The New York Times

"Researchers Identify Molecular Characteristics of Leptomeningeal Melanoma Metastases," Medical Xpress

"Flu Vaccines May Shrink Tumors and Boost Cancer Treatment," Medical News Today

"Nashville Cancer Survivor Participates in National Campaign, Pens Letter to Newly Diagnosed Self," News Channel 5

"B-cell Enrichment Predictive of Immunotherapy Response in Melanoma, Sarcoma and Kidney Cancer," Medical Xpress

"Shedding More Light on Sunscreen Absorption," US Food & Drug Administration

"Changes in Metabolism Help Melanomas Spread," National Cancer Institute

"TikTok User Says Commenter Saved Him from Cancer," Good Morning America

"Florida Senate Ready To Pass Sunscreen Measure," CBS Miami


1420 K Street, NW 7th Floor Washington, DC 20005 | Tel: (800) 673-1290
Melanoma Research Foundation © 2020 All rights reserved.