COVID-19 and the Melanoma Community
From MRF CEO Kyleigh LiPira, MBA:
In a matter of 10 days, our entire reality has changed. Our routines are gone, many are working full-time at home while trying to juggle homeschooling and entertaining their children. There is fear, lots of fear about COVID-19 and the impact it is having on all our systems – government, health, financial, small businesses and non-profits.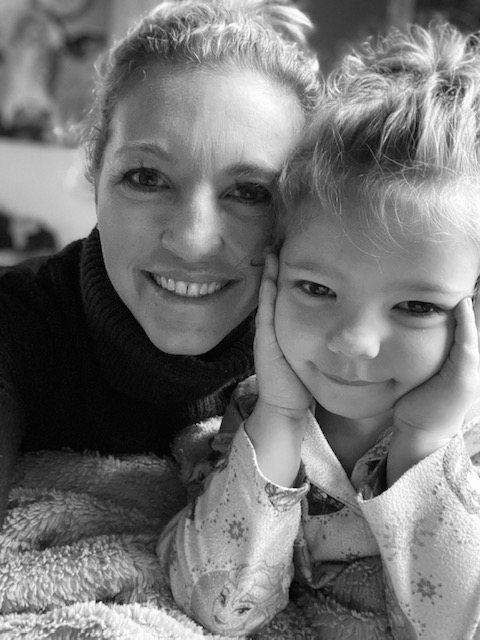 My family and I are in the same boat. Trying each day to figure out what is going to change and how we are going to have to adapt to it, trying to find another show for my four-year-old to watch while I take a conference call. At the Melanoma Research Foundation (MRF), we too, are trying to adapt to what is happening and how to best provide daily support to YOU, our diverse community of patients, caregivers and MRF-funded researchers. It's tough. Patients are scared and unsure of what medical services they can receive, or which clinical trials are still available, or if they can even see their doctor face-to-face. Caregivers are worried about their loved ones as their ability to afford necessary medicine becomes increasingly difficult. Our grantees are reaching out to us panicked because their labs are being shut down, rendering them unable to progress with the critical research funded by the MRF.
But the reality is, cancer was here before, cancer is here now, and cancer will be here when this crisis subsides. CANCER HAS NO CURVE. The need for patient resources remains high; researchers still need funding and we are at a pivotal moment where we can't let them down. We can't let YOU down. The MRF does not receive government grants. We rely on the community we serve — YOU. Our community is national and even in this crisis, they are continuing to educate those around them about melanoma, people all over this country are working to create awareness in their communities, because awareness and early detection save lives.
So, I am asking you to please stay in the fight. Stay for our melanoma patients. Stay for your loved ones. Stay for yourself. The MRF is working hard and developing new online resources for our community. On Tuesday, March 31st at 10 AM we will be launching a free LIVE webinar to answer your questions about how the current situation impacts melanoma patients and caregivers. Many additional resources will soon follow. We will not stop but our work can't continue without your help. If you are able to, we ask that you consider making a tax-deductible gift to the MRF. Any amount of support will help us fund the most promising melanoma research and offer the best support resources to our community, always completely free of charge. In April, the MRF team will introduce a campaign called "30 in 30" with a goal of raising $30,000 in 30 days. This month-long program of fun activities will feature virtual events that bring our community together, wherever they may be. Events such as educational lunch and learns, various fitness classes and cooking classes hosted by the MRF, local businesses and MRF supporters. The funds raised will support research grants for ten innovative medical students to help them advance in the melanoma research field. We believe that by supporting young investigators we can help advance the field for generations to come.
Join us, get involved and stay positive. We are all in this together and we can break the curve, but together, we can also cure melanoma.
Sincerely,

Tomorrow: COVID-19 and Melanoma Webinar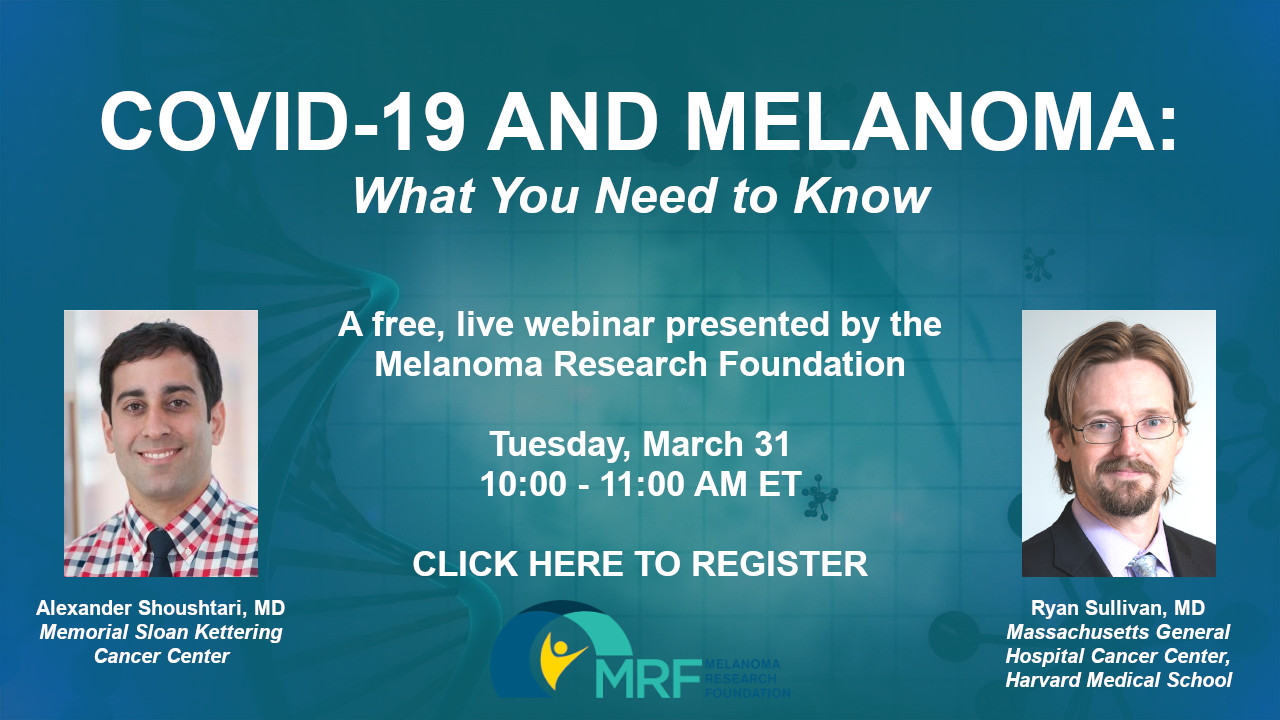 As the entire country continues to respond to the COVID-19 virus, members of the melanoma community may encounter many questions and uncertainties related to their risk of contracting the virus, what impact this may have on access to care and more. We will address these questions and a broad range of additional topics in a free, LIVE webinar on Tuesday, March 31 at 10:00 AM ET and you are invited to participate!
Moderated by MRF Director of Education Shelby Moneer, melanoma experts Alexander Shoushtari, MD (Memorial Sloan Kettering Cancer Center) and Ryan Sullivan, MD (Massachusetts General Hospital Cancer Center, Harvard Medical School) will discuss precautions for those with underlying health conditions, how travel restrictions and closures could impact current and planned clinical trials, special considerations for those with rare subtypes like ocular and mucosal melanoma, and any other questions you may have.
Register now to take part in the free, online panel discussion. If you can't join the live event but still want to participate, email your question to education@melanoma.org and we will do our best to add it to the discussion topics. The webinar will be recorded and available on our Webinars page shortly after the live event concludes.
Register today for COVID-19 and Melanoma: What You Need to Know!
New Dates for Spring Events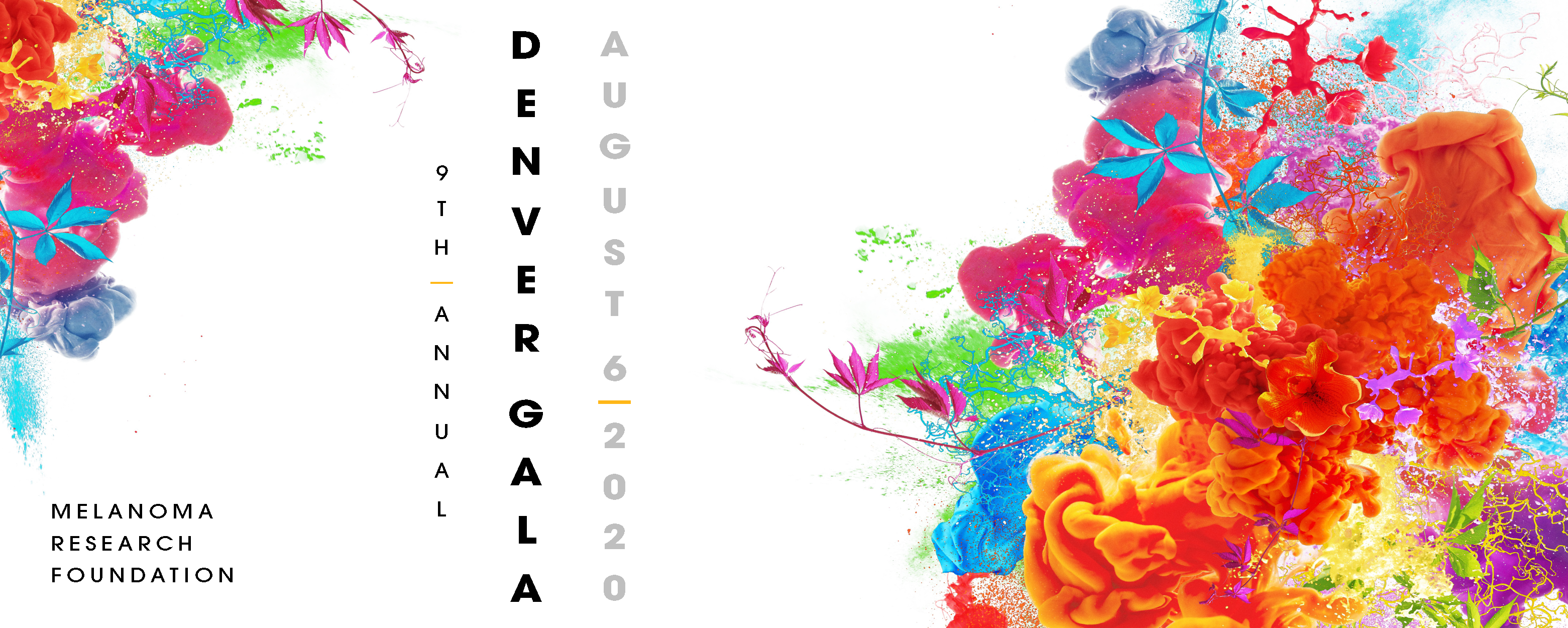 In accordance with ongoing social distancing guidance from public health officials, the MRF recently made the difficult but necessary decision to postpone events scheduled for April and May. While we will miss seeing everyone in the coming weeks, our team has been hard at work and nearly every event has been successfully rescheduled. All venues remain the same unless otherwise noted. Please mark your calendars and we look forward to seeing you at:
Galas:
The 9th Annual Denver Gala will now be August 6, 2020.
The Chicago Gala (tickets available now!) will proceed as scheduled.

The New York City Gala will be moving to a new date in 2021 (date confirmed in near future).
Miles for Melanoma:

Patient Symposia:
The 9th Annual Eyes on a Cure: Patient & Caregiver Symposium will be November 20-22, 2020.

The Columbus, OH Patient Symposium is being rescheduled and a new date will be announced in the near future.

Patient symposia in Philadelphia, PA, Chapel Hill, NC and Los Angeles, CA have been cancelled and will return in 2021.
We appreciate your flexibility as our event team, host committees and volunteers continue to monitor the evolving situation and look forward to a time that we can all come together and celebrate one another. In the meantime, you can stay involved and support our community with...
April 30 in 30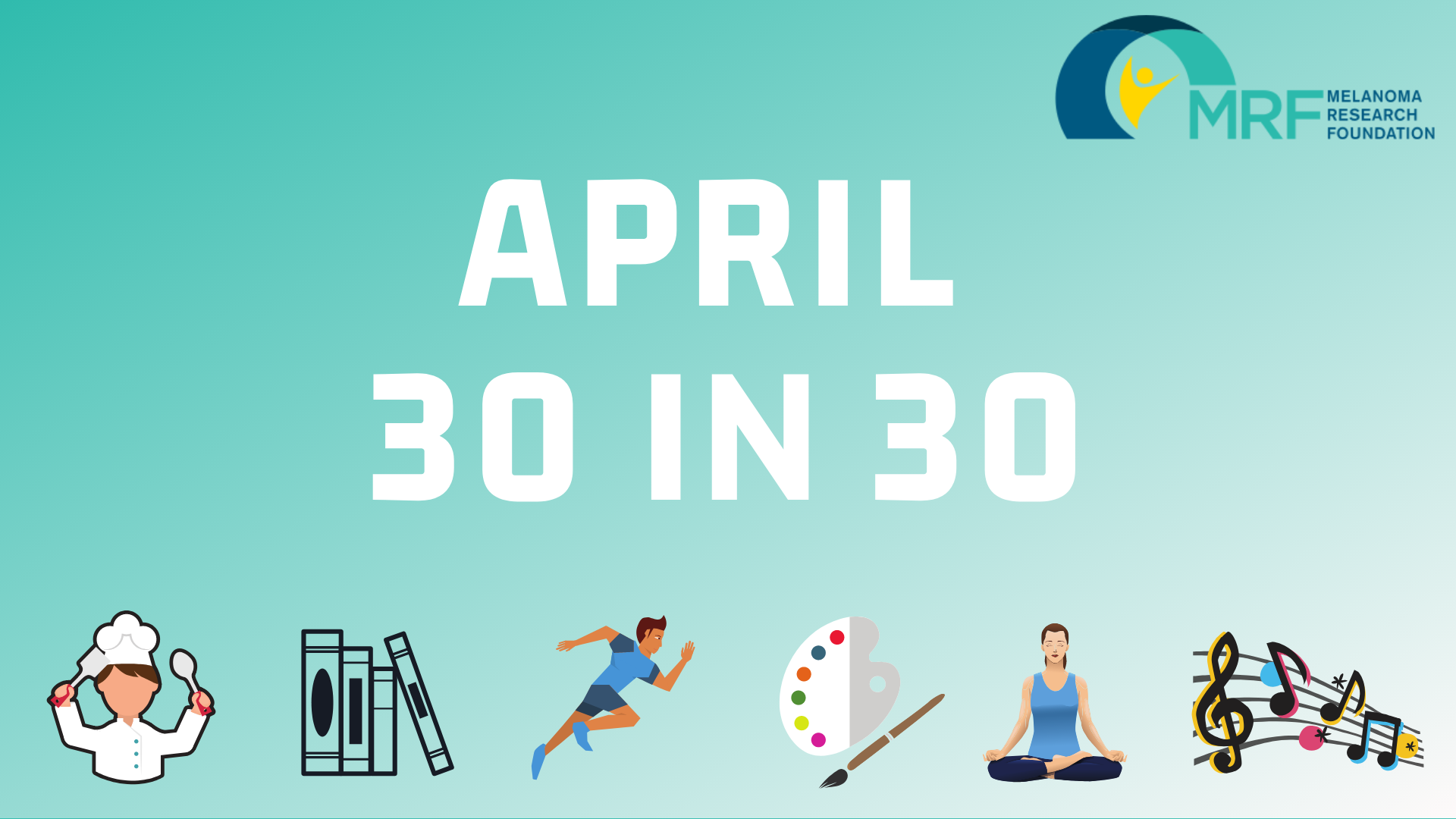 Even as daily life and our usual routines undergo significant changes in response to the current public health landscape, our work to support advocates, patients, caregivers and survivors continues. To advance this important work in a time of social distancing, this week we are launching a brand new virtual event series called April 30 in 30!
Throughout the month of April, MRF staff, volunteers and partners will host virtual events to bring our community together from the comfort of your own home, with the goal to raise $30,000 – enough to fund research grants for 10 medical students! Their research could lead to a future breakthrough and ultimately a cure for melanoma.
What type of events can you look forward to? Get things moving with our friends at Dream Create Inspire at a virtual dance party on Saturday, April 4! Celebrate World Health Day on April 7 with an online core-focused workout with Body Serious. After burning all those calories and working up an appetite, join Chef Justin Guidel for an online Italian cooking class on Wednesday, April 29. These are just a few of the many activities we have planned, with many more scheduled throughout the month. You can learn more and register for all of the activities here! Join us, get involved and stay positive – together we can support one another and together we can find a cure! Be the first to know about upcoming events: join our April 30 for 30 Facebook group.
Recap: 2020 Advocacy Summit & Hill Day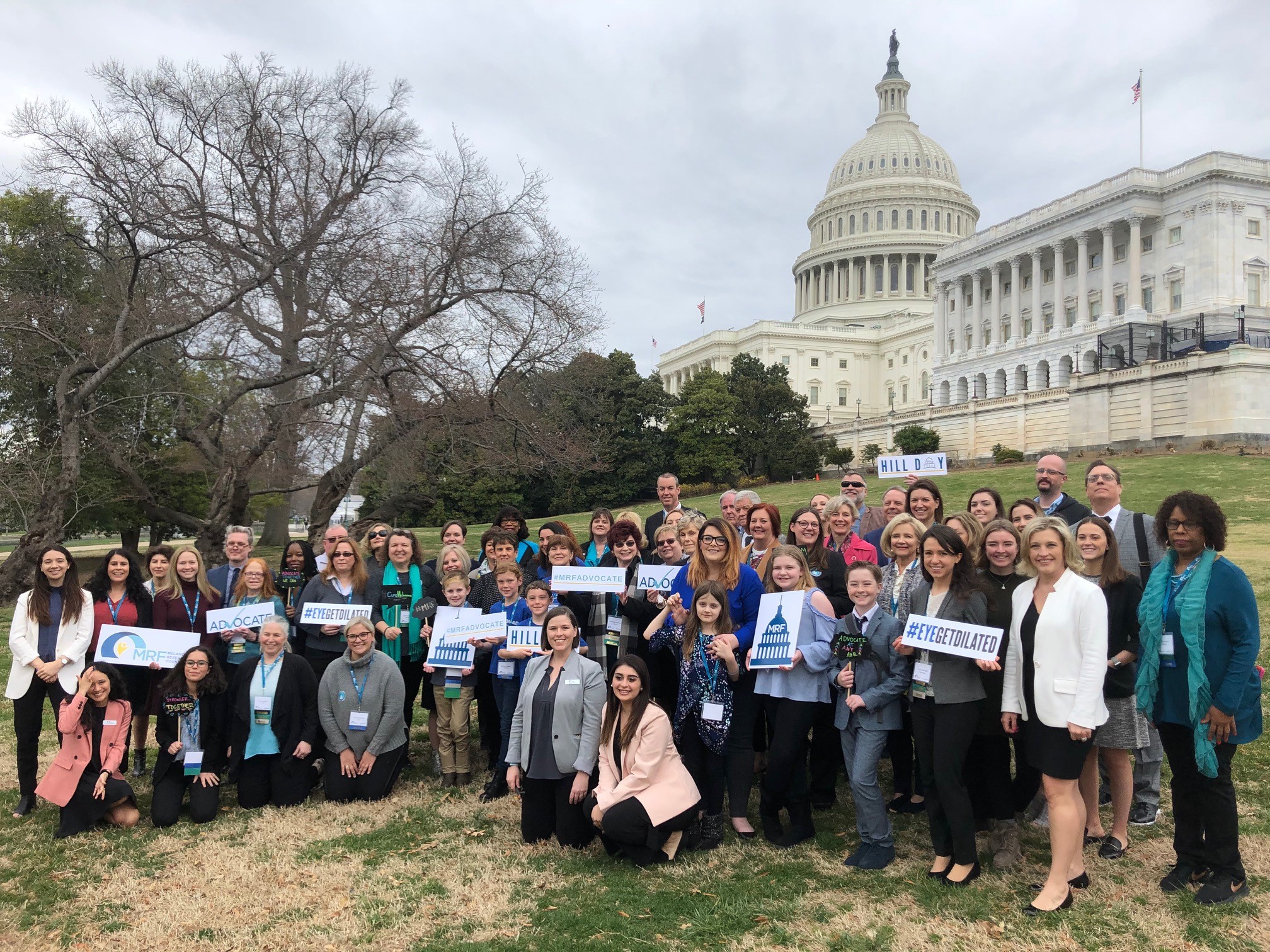 On March 8 - 10, 2020, over 70 melanoma patients, survivors and caregivers from across the United States came together for the 10th Annual MRF Advocacy Summit & Hill Day. This year's event featured an incredible list of keynote speakers and special guests, including:
Rep. Carolyn Maloney (NY-12) received the inaugural Congressional Champion Award in recognition of her leadership in promoting skin cancer prevention and melanoma research.
Rep. Kelly Cassidy (IL), a melanoma survivor and recipient of a 2019 MRF Courage Award who championed a bill for no-cost skin screenings in the Illinois legislature. Rep. Cassidy is partnering with MRF advocates to introduce similar legislation in states across the US.
Tereska James, Founder and President of the Brown Skin Too Foundation. In memory of her sister, Tanya, Tereska is a dedicated advocate for skin health and melanoma awareness in people of color.
Kristina Baum, Director of Communications at the Office of Science and Technology Policy of the Executive Office of the President and a stage 4 melanoma survivor. Kristina shared her own experience with melanoma and how it inspires her work at the highest levels of government.
After a day of comprehensive training, the MRF kicked off the second day with a briefing on the Hill and the presentation of the MRF's inaugural Congressional Champion Award to Congresswoman Carolyn Maloney. Representative Maloney has been a long-time champion and leader on issues regarding skin cancer and since 2009 has urged the House Appropriations Committee to support Defense-funded melanoma research. The Congresswoman was so moved by the support and stories of the advocates, she pledged to introduce new legislation that would ban minors from indoor tanning! Post the morning's briefing, advocates took to the Hill to meet with their lawmakers to urge them to make melanoma a national priority. As a direct result of the day's meetings, advocates secured 26 co-sponsors to Representative Maloney's letter.
We are honored to host such an inspiring group of advocates each year and to see the lasting impact they have created in American health care and research policy. View photos from this year's summit, and stay tuned for details about the 2021 event - coming soon!
Last Chance: Join a Research Grant Review Panel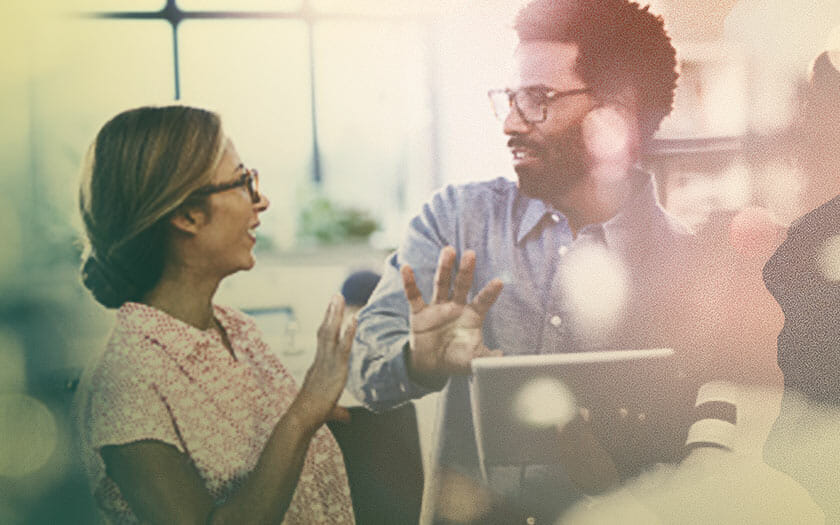 Don't miss your opportunity: applications are due by April 16, 2020!
Since the first research grant was awarded in 1998, every proposal has been subject to rigorous peer review by a panel of scientists, physicians, researchers and melanoma experts. Because patients and their loved ones are those most affected by research advances and the development of new therapies, the MRF believes their input to be incredibly valuable to the grant review process. Beginning in 2019, melanoma patient advocates were invited to participate in the grant review process to share their perspective on which areas of research should receive grant funding. This program is expanding in 2020, and the MRF is currently seeking melanoma patient advocates to join a research grant review panel. Formal scientific training is not required, but those with a such a background are welcome to apply as well. Additional information on how to apply, eligibility criteria, estimated time commitment and other details are available in the MRF Research Center. Completed applications are due by Thursday, April 16, 2020. For questions about this program or additional opportunities to participate in melanoma science, email research@melanoma.org.

1420 K Street, NW 7th Floor Washington, DC 20005 | Tel: (800) 673-1290
Melanoma Research Foundation © 2020 All rights reserved.