Help Us Fund Their Future
From the desk of MRF CEO Kyleigh LiPira, MBA:
September is Childhood Cancer Awareness Month and here at the MRF, we will be focusing our attention on bringing critical awareness to pediatric melanoma, a disease that impacts around 500 children in the United States annually but is rising each year. Because pediatric melanoma is rare, it is underfunded and often goes misdiagnosed. If a pediatrician identifies a case of pediatric melanoma in their career it is unusual and often times they think it is something else, which typically lengthens the time to when the melanoma can actually be treated. Also, most parents are not on the lookout for melanoma. How can a child get a cancer that predominantly affects men over the age of 50? We are committed to educating parents, the general public and pediatricians on what to look for and we hope you share our awareness campaign materials with your community. Our new Spot the Dog campaign is a fun way for kids to learn early the importance of prevention. All of the MRF's educational materials are free and with school starting (both virtually and in-person), these materials are wonderful to share with your local community.
Lastly, because this cancer is so rare, it is underfunded. There are very few FDA-approved treatment options currently available, but you can help us raise critical research dollars for pediatric melanoma. If you wish to help Fund the Future, you can make a tax-deductible gift here. We are grateful for your support and the families of our pediatric patients and survivors are especially grateful.
Sincerely,

Pediatric Melanoma Awareness Month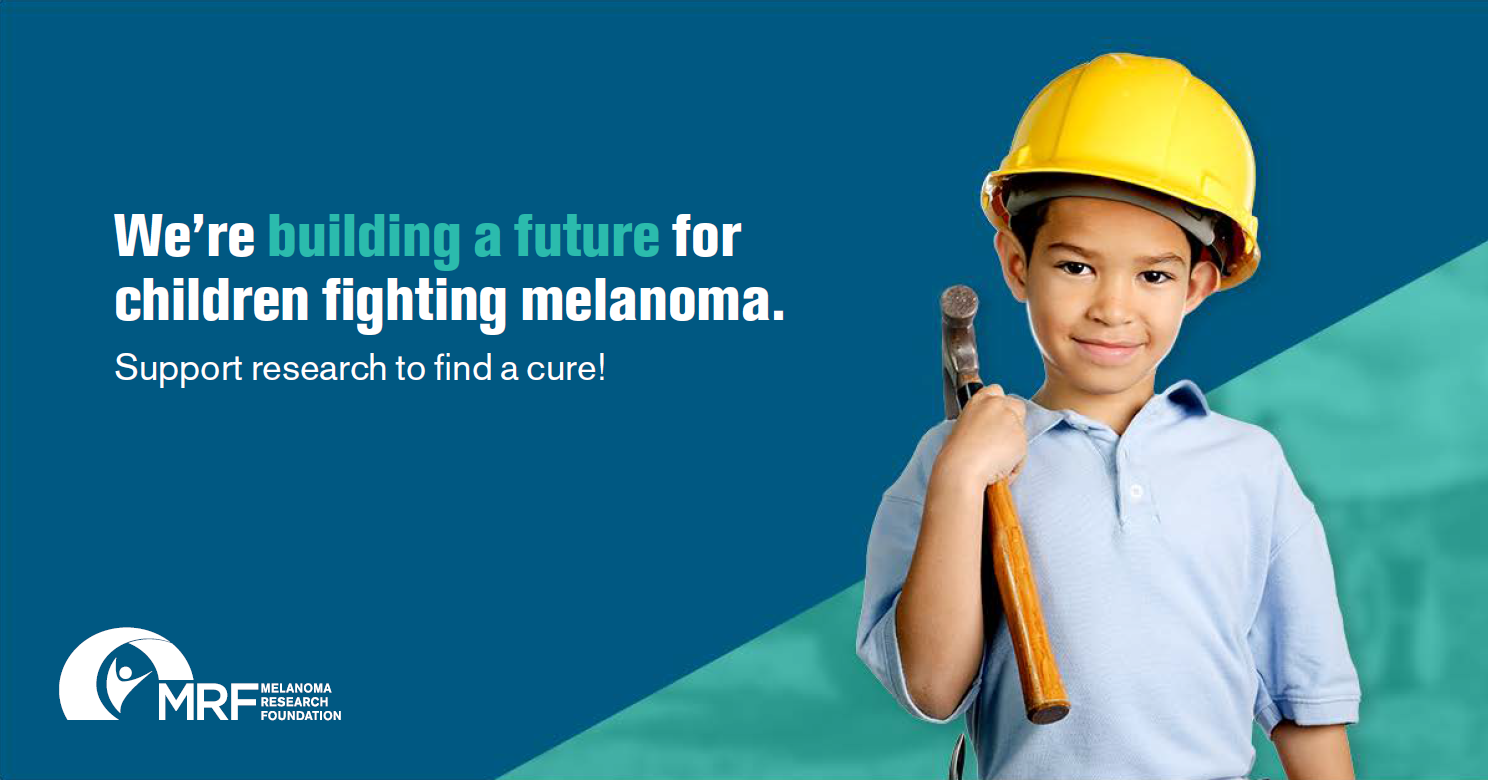 Throughout the month of September, the MRF will share inspiring stories from pediatric melanoma patients, siblings and families, the latest updates on research and treatment development, brand new educational materials and more, all leading up to the 2020 Virtual Pediatric Melanoma Summit! This year's summit will be a virtual event from September 21-25 and registration is free. More information about the summit can be found below and everyone who registers by September 10, 2020 will receive a Virtual Summit Kit with everything you'll need to participate in the symposium activities, as well as a UPF 50+ shirt from Coolibar, the MRF's National Apparel Partner.

As we look forward to a month focused on increasing awareness and celebrating our youngest melanoma warriors, you can show your support by adding the Pediatric Melanoma Awareness Facebook frame to your profile picture (instructions below) and sharing our newest educational materials featuring a sneak peek at our new pediatric melanoma mascot, Spot the Dog!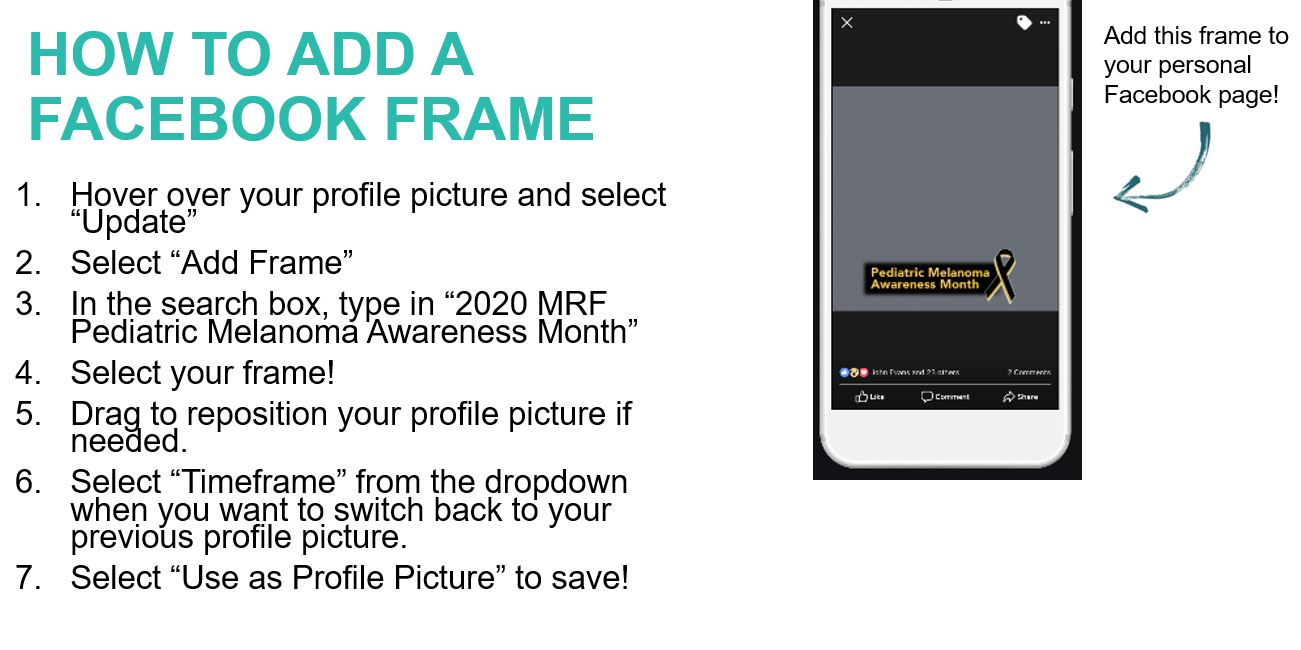 Show your support for the courageous patients and families in the pediatric melanoma community with a tax-deductible gift today!
Attend a Virtual Summit for Rare Melanoma Subtypes!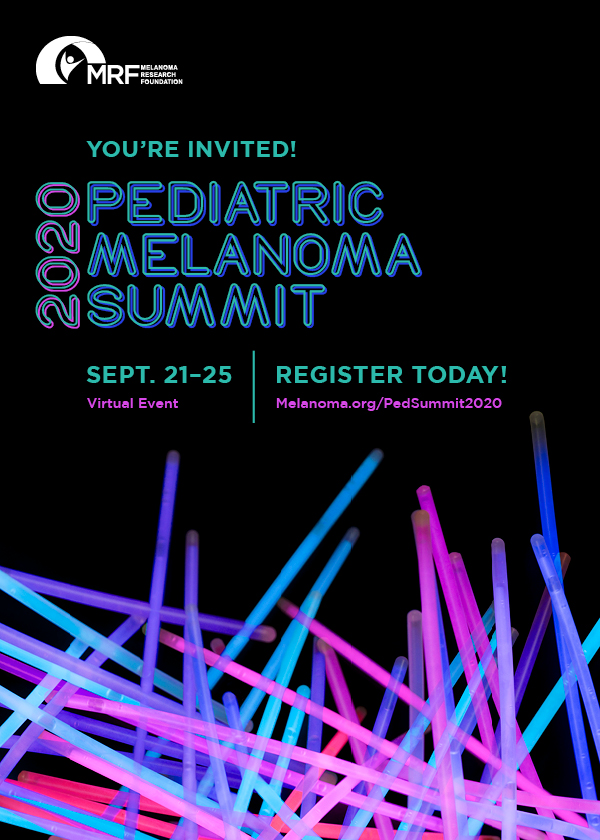 Due to ongoing restrictions related to COVID-19, the MRF made the difficult but necessary decision that our 2020 Pediatric Melanoma Summit will not take place in person this year. The 2020 event will transition to a virtual platform, and we have already confirmed next year's summit at the same venue in Phoenix, AZ on September 24-26, 2021.
While we had hoped to see our friends in Phoenix this year, the MRF team has been hard at work creating a week-long, virtual Pediatric Melanoma Summit on September 21-25, 2020! We will host sessions from many of our original speakers and guests, including a Q&A session with pediatric melanoma experts, live and pre-recorded webinars, fun activities for the kids and more.
Stay tuned for more information regarding the week-long virtual summit and more surprises we have in store! If you haven't done so yet, we ask that you register in advance for this week-long event. We look forward to seeing our courageous pediatric melanoma families for an informative and exciting week of activities beginning on September 21. If you have any questions, please reach out to Program Officer for Rare Melanoma Subtypes Lauren Johnston at ljohnston@melanoma.org.
Register today for the Virtual Pediatric Melanoma Summit!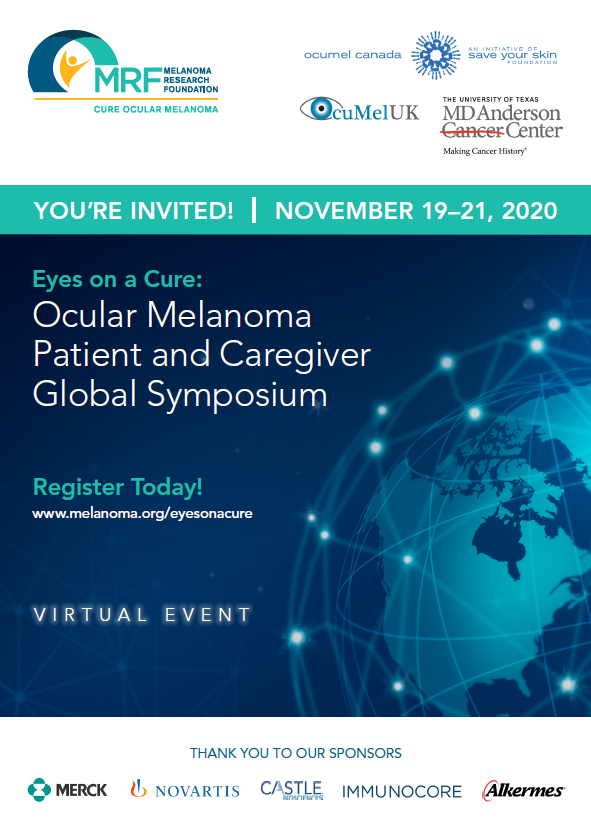 In accordance with ongoing travel restrictions and public health guidance, this year's ocular melanoma (OM) patient and caregiver symposium will now be held as a virtual event. Not only are we going online, we're going global! From November 19-21, 2020, join ocular melanoma patients, caregivers, physicians and researchers from around the world for the inaugural Ocular Melanoma Patient and Caregiver Global Symposium! The MRF's CURE OM initiative is proud to partner with OcuMelUK, Ocumel Canada and additional international partners announced soon to unite the global OM community for this virtual, worldwide event.
The virtual event agenda will closely align with what was planned for the in-person meeting with a combination of live and pre-recorded presentations. Participants can look forward to the latest news about treatments and clinical trials, updates on OM research initiatives and global efforts to support the OM community. In addition to the research and science agenda, there will be a full schedule of professionally-facilitated breakout sessions on a variety of psychosocial and emotional topics that ocular melanoma patients, survivors and caregivers may encounter. The MRF extends a special thanks to MD Anderson Cancer Center for their ongoing partnership and strong support of this symposium. Stay tuned for additional event information, a draft agenda and more!
Register today for the Eyes on a Cure: Ocular Melanoma Patient and Caregiver Global Symposium!
Apply for Melanoma Research Funding!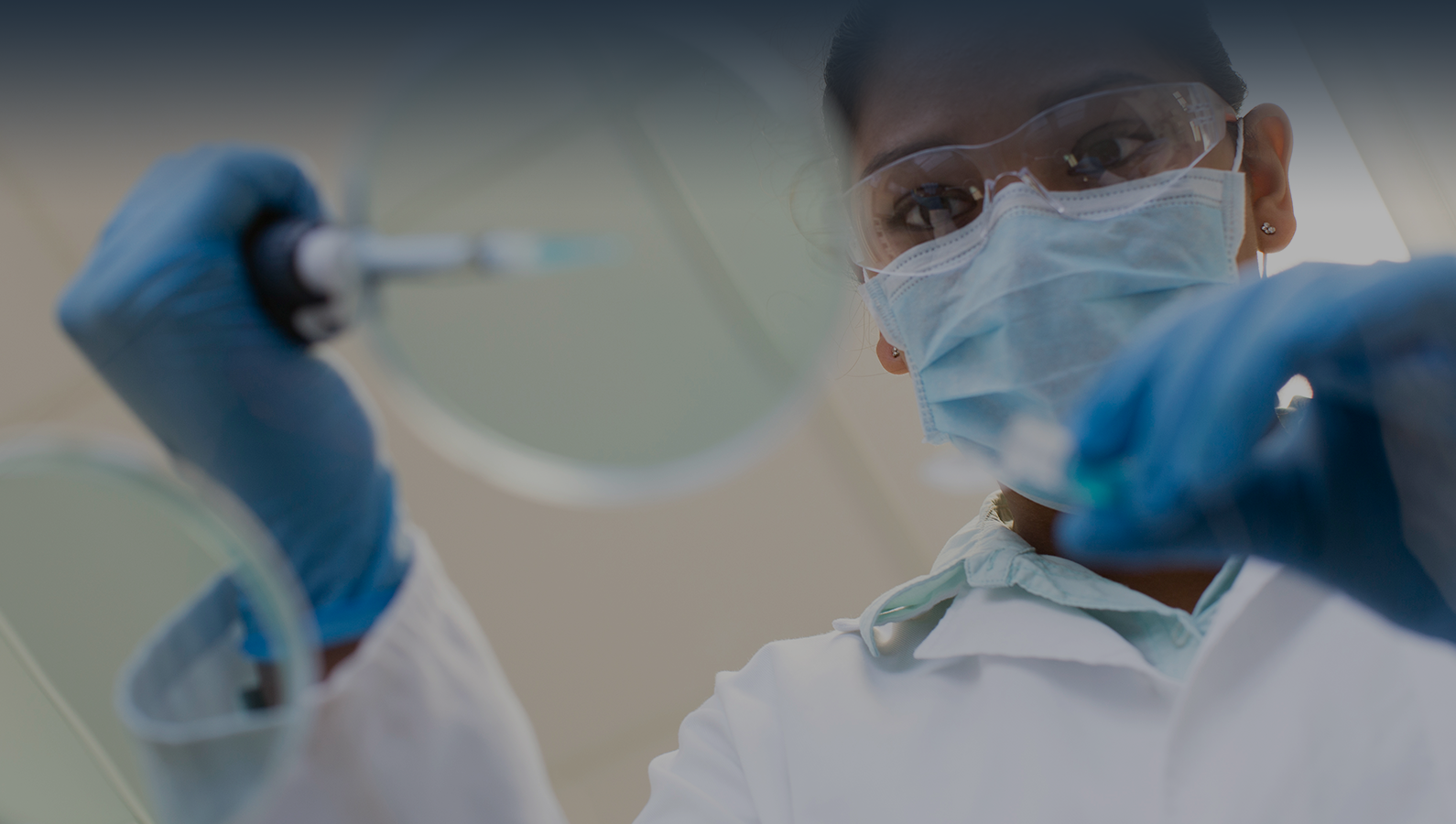 Advancing innovative melanoma research is a key pillar of the MRF's mission and we are pleased to share two current and upcoming opportunities to apply for funding.
2021 Medical Student Research Awards
The Melanoma Research Foundation (MRF) has been awarding Medical Student Research Grants since 2011 and in that time has awarded 69 grants to students at 43 different institutions. In 2021, in addition to awards focused on any aspect of melanoma research, the MRF is pleased to also offer two medical student awards focused specifically on mucosal melanoma research.
Applications will be accepted beginning September 8, 2020 and ending on November 9, 2020 at 5:00 pm ET! Applicants must be a medical student in good academic standing at an accredited U.S. medical school or institution. MD and/or MD/PhD students are eligible to apply. Grant awards are $3,000 per award period, which is one year from the date of the disbursement of the award.
To learn more about this opportunity and additional grant funding available, visit the MRF Research Center and to begin the application process, download the Request for Proposals (RFP). If you have questions, please contact our office at (202) 347-9675 or email research@melanoma.org.

Congressionally Directed Medical Research Program
In August, the Department of Defense Congressionally Directed Medical Research Program (CDMRP) announced three new funding opportunities through the FY20 Rare Cancers Research Program (RCRP). The RCRP defines a rare cancer as one that affects fewer than 6 people per 100,000, meaning researchers studying rare melanoma subtypes like ocular, pediatric and mucosal melanoma could all qualify for this federal funding.
For more information about the award mechanisms, application instructions and eligibility requirements, visit the RCRP Program Announcement. Pre-Applications for each grant are due by November 12, 2020 at 5pm ET.
The MRF is proud to be a leading advocate and powerful voice for the melanoma community, ensuring that melanoma research funding remains a national priority. To learn more about our advocacy work and how you can get involved, visit the MRF Advocacy Center.
Fund the Future - Thank You!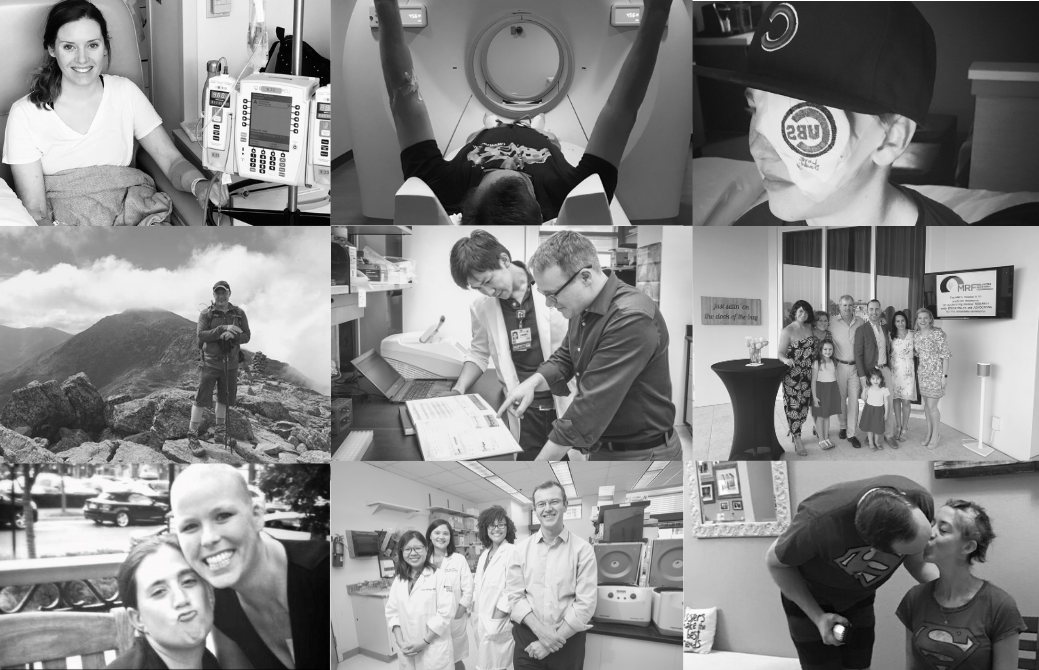 The global shutdown in response to the COVID-19 pandemic has had a powerful and lasting impact on nearly every aspect of our lives. Schools and business closed their doors and research labs across the country were forced to stop their work, potentially leaving the next treatment breakthrough sitting on a shelf. Despite the immense challenges posed by the shutdown, in recent months our community came together to ensure that as labs reopen the life-saving melanoma research supported by the MRF can continue into the future. For more than two decades, the MRF has proudly funded pioneering research initiatives and researchers at every stage of their careers that have transformed the field of melanoma science and accelerated the pace of progress. As part of the Fund the Future campaign, many of these researchers - from medical students early in their careers to established investigators leading national labs - shared the powerful ways MRF funding impacted their careers and contributions towards improved treatments and, one day, a cure for melanoma. Supporting the most promising melanoma research remains a fundamental pillar of our mission, and it is only possible because of the ongoing generosity of our community. Thank you to all who have joined with us in this life-saving work, and if you haven't already it's not too late to get involved.
The research community needs our support now more than ever - a tax-deductible donation today will Fund the Future!
Virtual Miles for Melanoma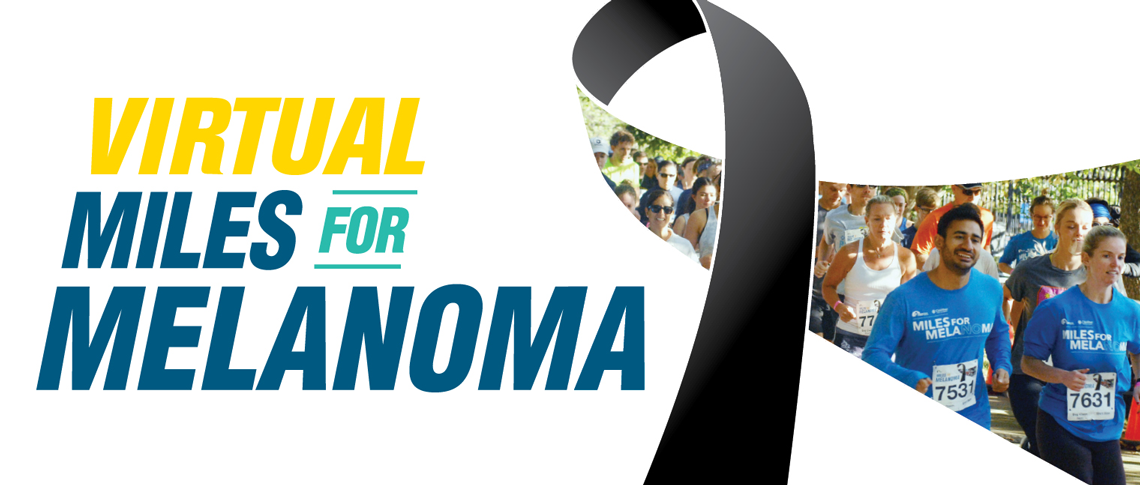 The transition to a virtual 5k in each of our host cities has created an exciting new format for 2020. This year, each Miles for Melanoma run/walk has expanded into a week-long "Fitness Crawl" featuring creative daily exercise prompts to inspire socially distanced workouts throughout the week. Participants will also have the opportunity to win fun prizes through daily fundraising and team recruitment challenges, leading up to a virtual 5k on the originally scheduled date complete with a celebration ceremony, awards for top teams, speeches by survivors and special guests, and more. August was our busiest month yet, with four exciting and inspiring events in Cleveland, OH (August 2), Memphis, TN (August 15), Twin Cities, MN (August 22) and Philadelphia, PA (August 29). Even if you couldn't join us on the event day, it's not too late to support a participant, team or community and each event site will remain open and accept donations for one month beyond the event day.
In September, our next two events are back to back in New York City (September 12) and Morristown, NJ (September 13)! Registration is open for both virtual events and our Team Week challenges are right around the corner, so grab a friend, form a team and sign up today!
The MRF extends a special thanks to our National Sponsor Novartis, National Prevention Partner Neutrogena and National Apparel Partner Coolibar!
View the entire 2020 Miles for Melanoma calendar and register for a virtual race in your community!
Thank You Facebook Fundraisers!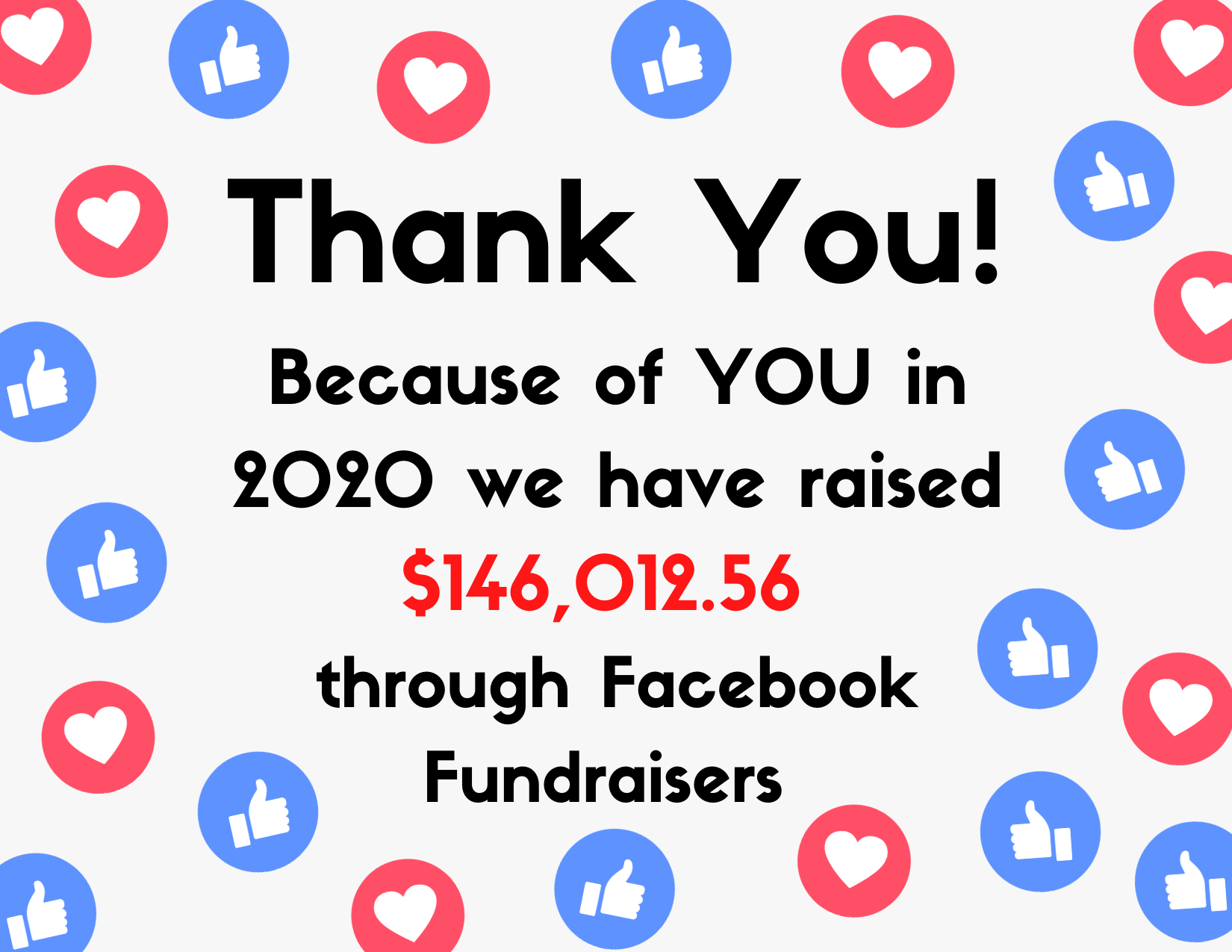 Facebook fundraisers are a fast and easy way to give back to your favorite nonprofit organizations, all while increasing awareness of their mission and why it is important to you. Thousands of MRF supporters have harnessed the power of social media by asking for donations on their birthday or other special occasion, and because of YOU, we have raised over $146,000 so far in 2020! These funds allow us to advance life-saving melanoma research, increase melanoma education and support our community. Setting up a fundraiser takes only a few clicks and because there are no fees, 100% of every donation made via Facebook is received by the MRF. To learn more about Facebook fundraisers or the many additional ways you can raise funds and show your support for the melanoma community, visit the MRF CommUNITY Fundraising page or email events@melanoma.org.
Share your story and raise life-saving funds with a Facebook fundraiser!
Support the MRF with MyGivingCircle!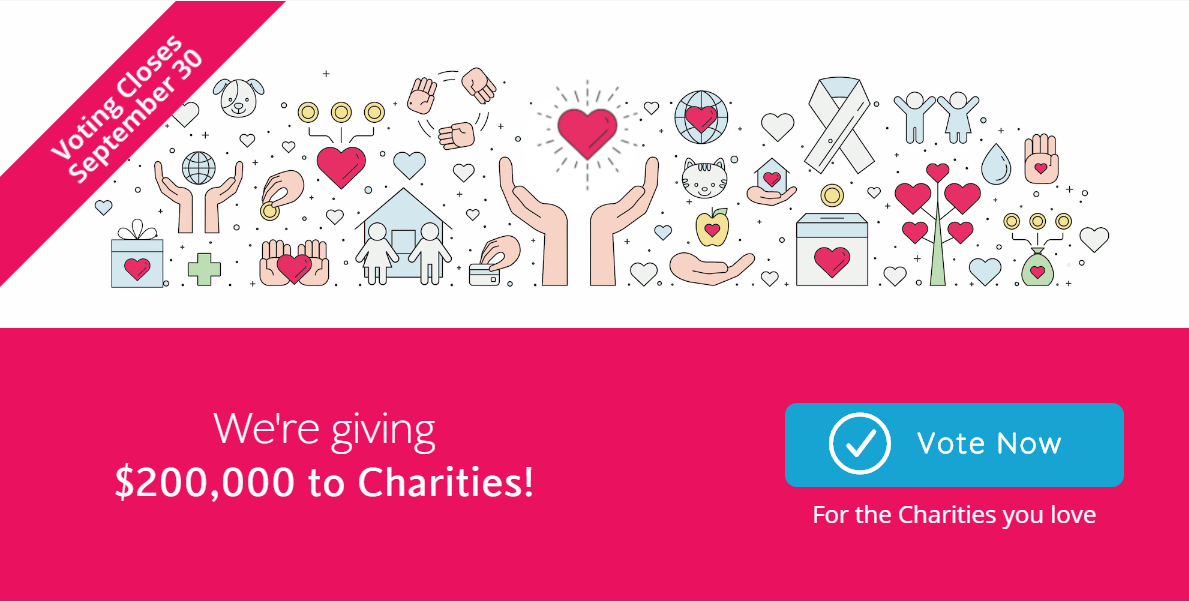 MyGivingCircle is a social enterprise that donates to charitable organizations dedicated to a wide range of causes - and you get to choose! This year, MyGivingCircle has committed to a total donation of $200,000 and YOU can make sure the MRF receives a share of this generous gift. Supporters can cast multiple, free votes for the MRF, and there is sharing integration that allows you to easily share via email and on your social media pages! After casting your votes, don't forget to share the opportunity and ask those in your social media networks to join you in supporting the MRF!
Visit MyGivingCircle and help the MRF receive much-needed funding for melanoma research, education and advocacy!
Donate Today and Devour a Digital Dozen!

The MRF is excited to announce our newest fundraising partner: Krispy Kreme! Known for their warm, fresh-from-the-oven doughnuts, Krispy Kreme has supported charitable organizations since 1955 and last year alone they helped to raise over $37 million for charities and nonprofits. In honor of Pediatric Melanoma Awareness Month in September, you can order a "Digital Dozen" for $10 to have a tasty treat for yourself and proceeds will benefit the MRF's pediatric melanoma program! To order, simply visit the MRF's Digital Dozens fundraising page and make a fast and secure $10 donation to receive a redemption certificate via email after the campaign ends on Friday, September 25. Take that certificate to any Krispy Kreme location (find one near you) and redeem for a delicious box of fresh doughnuts! Tip: most Krispy Kreme stores have a "Hot Light" in their window that indicates when doughnuts are fresh out of the oven - keep your certificate handy and when you see the light is on, that's the time to get your dozen!
Support the MRF's pediatric melanoma community and order your digital dozens today!
Melanoma in the News
Below is a sample of recent melanoma and indoor tanning news.

"Best Life: College Student Rising Star in Brain Tumor Research," WMC5 Action News
"Pre-treatment Blood Parameters Predict Efficacy from Immunotherapy Agents in Early Phase Clinical Trials,"
docwirenews
"Study Discovers How Certain Gut Bacteria Enhances Cancer Immunotherapy," New Atlas
"Cancer Management During COVID-19 Pandemic: Is Immune Checkpoint Inhibitors-Based Immunotherapy Harmful or Beneficial?," docwirenews

"Blood Test Could Predict Who Will Benefit From Immunotherapy, Researchers Find," University of Toronto
"Using Artificial Intelligence to Identify Cancer," AI Daily
"Why Young and Female Patients Don't Respond as Well to Cancer Immunotherapy," UC San Diego Health

1420 K Street, NW 7th Floor Washington, DC 20005 | Tel: (800) 673-1290
Melanoma Research Foundation © 2021 All rights reserved.