Advancing Science and Looking Ahead

From the desk of MRF CEO Kyleigh LiPira, MBA:
The MRF is excited to announce this year's Peer-Reviewed Research Grants. To-date the MRF has distributed over $19.6 million to academic institutions across the United States, advancing research and leading the way to new FDA approved treatment options. We are pleased to continue to support young investigators, encouraging them to stay in the field and helping them advance their careers. We are especially grateful to our donor community who generously supports this work.
As a very successful Pediatric Melanoma Awareness Month comes to a close, we would like to thank our community of supporters and corporate sponsors. Pediatric melanoma is a rare disease that impacts roughly 500 children per year in the United States. However, there are still many misconceptions that exist like "kids can't get melanoma." This month's campaign disseminated new educational and awareness materials featuring our mascot "Spot the Dog" to help break down these myths. This year's campaign resulted in almost 34,000 social media impressions, engaged 11 physicians, and highlighted the stories of three pediatric melanoma families.
We hope you will order some of these materials to share with your community. They are free of charge and we will ship them directly to you!
We are also thrilled to share our fall Stewardship Report highlighting the work of the MRF over the last six months. COVID-19 has made life challenging, especially for melanoma patients and their care partners and we have worked hard to help identify needs and develop new programming to help educate our community to navigate these new waters. None of this fine work would have been possible without our supporters and we are incredibly grateful for their investment in our mission.
Lastly, on Thursday, October 1, 2020 we will unveil a new #GetNaked spokesperson who is an internationally recognized singer, model, writer, and beauty queen whose life has been personally impacted by melanoma. We can't wait to share her story with the world and inspire others to #GetNaked – it might just save your life.
Sincerely,

2020 Research Awards Announced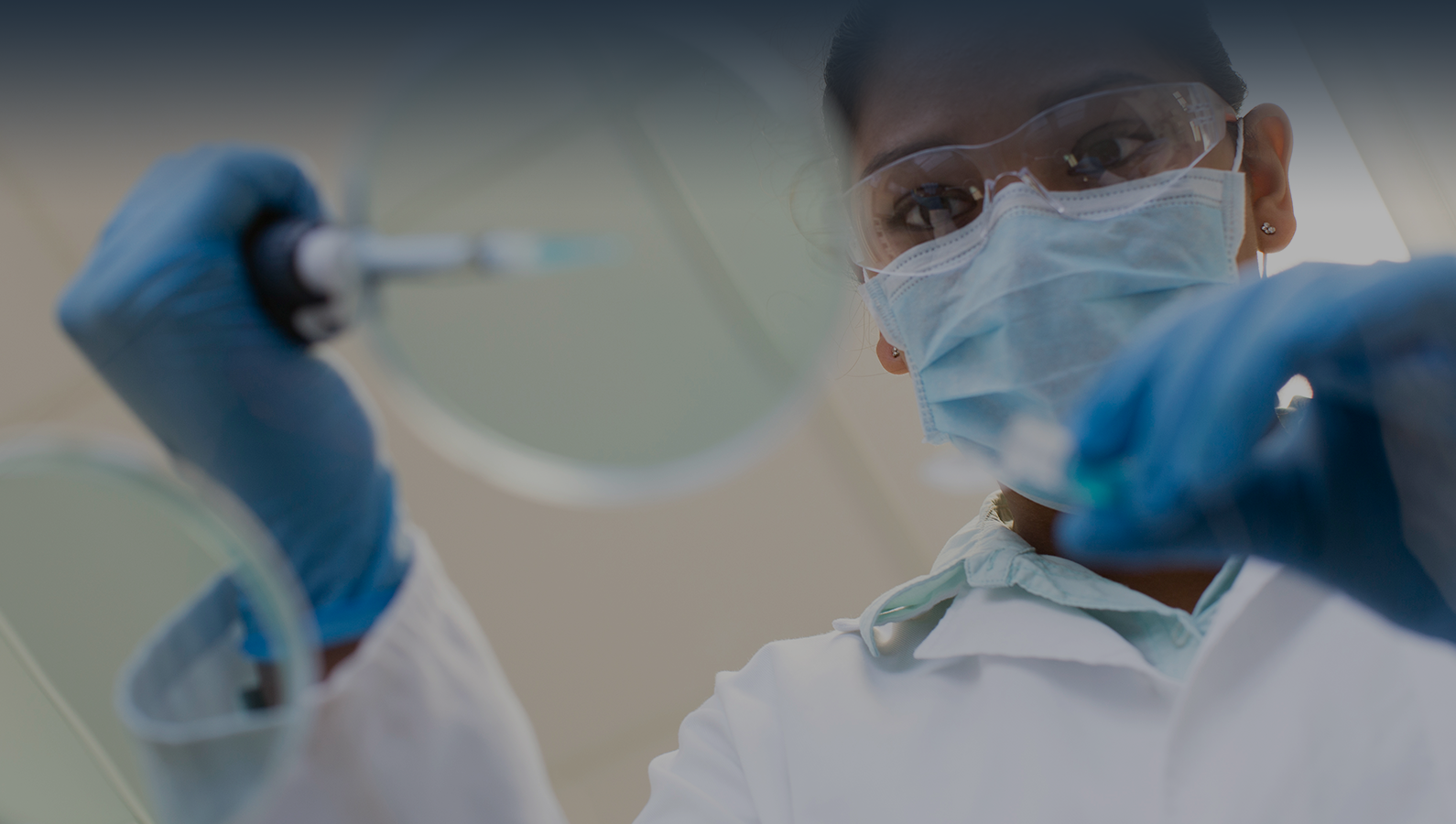 For more than 20 years, the MRF has advanced the field of melanoma science by supporting researchers studying a broad scientific agenda covering prevention, diagnosis, staging and treatment. This month we are proud to announce the recipients of 2020 Research Awards, a funding cycle that includes researchers at every career stage and studies focused on multiple forms of melanoma, including rare subtypes like ocular, mucosal and acral melanoma. Please join us in congratulating recipients of the following grants:
Team Awards: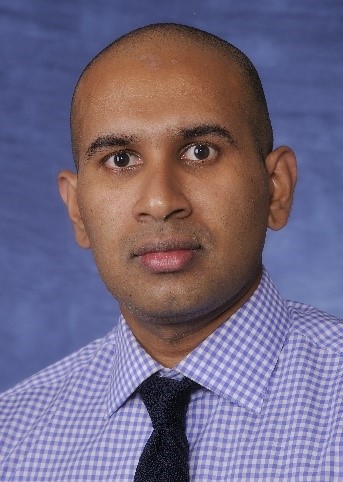 MRF Breakthrough Consortium Young Investigator Team Award to Advance the Field of Translational Immuno-Oncology (generously funded through a grant by BMS)

Proposal Title: Integrative Analysis of Prognostic Factors to Neoadjuvant Nivolumab/ CMP-001 in Stage III B/C/D Melanoma
Principal Investigator: Diwakar Davar, MD; University of Pittsburgh
Mentor: Hassane Zarour, MD
Co-PI: Meghan Mooradian, MD; Massachusetts General Hospital
Mentor: Ryan Sullivan, MD
Co-PI: Julie Stein, MD; Johns Hopkins University
Mentor: Janis Taube, MD, MSc
Established Investigator Awards: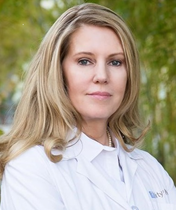 Proposal Title: Novel Target for Melanoma Therapeutic Development

Principal Investigator: Linda Malkas, PhD; Beckman Research Institute of the City of Hope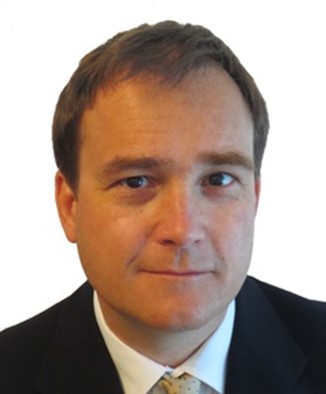 Proposal Title: Converting Regulatory into Proinflammatory Anti-Tumor Effector T Cells

Principal Investigator: Thorsten Mempel, MD, PhD; Massachusetts General Hospital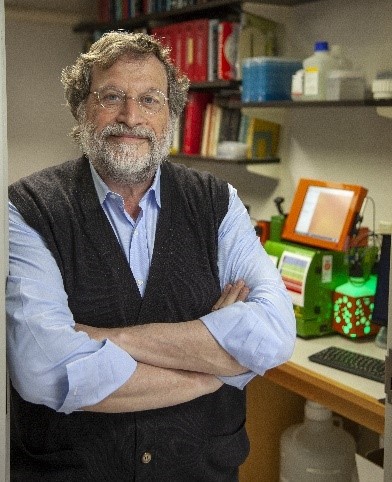 Proposal Title: Defining the Mechanisms of Resistance to Anti-CTLA4 Antibodies in the TME
Principal Investigator: Jeffrey Ravetch, MD, PhD; The Rockefeller University
Career Development Awards: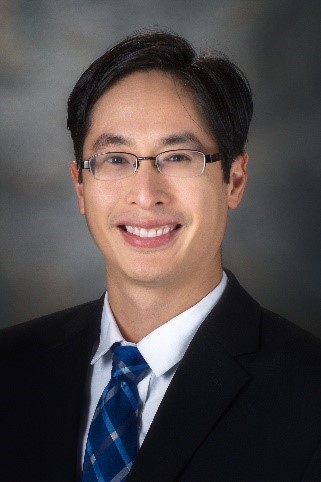 Proposal Title: CXCL9 as an Immune Anti-Melanoma Therapy in Combination with BRAF Inhibition
Principle Investigator: Lawrence Kwong, PhD; The University of Texas M.D. Anderson Cancer Center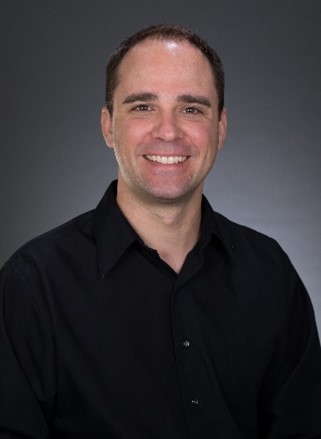 Proposal Title: Elucidating Metabolic Changes that Occur in Melanoma Brain Metastases
Principal Investigator: Zachary Schug, PhD; The Wistar Institute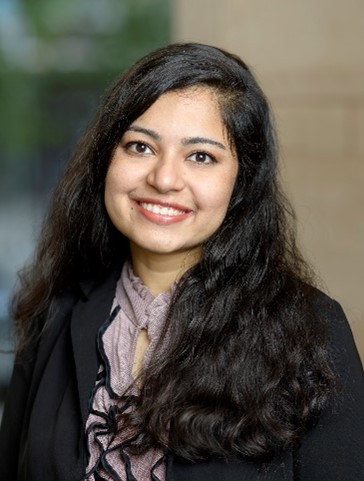 Proposal Title: Identification of Metastatic Modulators through Zebrafish Modeling
Principal Investigator: Shruthy Suresh, PhD; Memorial Sloan Kettering Cancer Center
2020 Medical Student Research Award recipients were announced earlier this year. View the complete list of all 2020 funded research in the 2020 MRF Research Report.
Tomorrow: #GetNaked!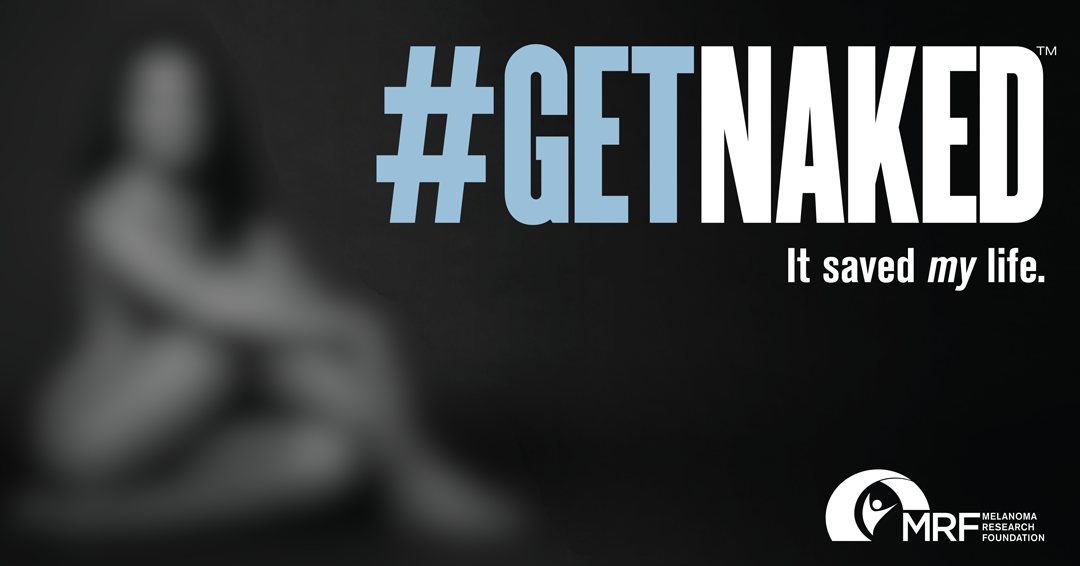 The MRF's #GetNaked campaign usually launches in May to commemorate Melanoma Awareness Month, but with a message so important we just couldn't wait. Tomorrow, October 1, the MRF is excited to reveal our newest campaign spokesperson with an incredibly important message about their own melanoma experience and how it was the inspiration to become a dedicated melanoma advocate, especially for those who believe they may not be at risk. It is a common misconception that melanoma only affects older individuals or those with fair skin, when in reality it does not discriminate by age, race or gender - everyone is at risk. The MRF is proud to launch the second #GetNaked campaign of 2020 to share the critical importance of melanoma awareness and early detection; check back tomorrow to meet our newest spokesperson, download educational materials in English and Spanish and help us share the simple but potentially life-saving advice with friends and loved ones: #GetNaked!
Knowledge is Power: Precision Medicine

What is personalized medicine?
As research has become more advanced, scientists have discovered that not all types of melanoma are identical. Each cancer is as unique as the patient in which it is found. According to the NCI, personalized medicine, also known as precision medicine, is a "form of medicine that uses information about a person's genes, proteins and environment to prevent, diagnose and treat disease. In cancer, personalized medicine uses specific information about a person's tumor to help diagnose, plan treatment, find out how well treatment is working, or make a prognosis.
To learn more about how precision medicine is used to treat melanoma, visit the MRF's On-Demand Library to view a webinar on the topic by Douglas Johnson, MD, MSCI, Vanderbilt University School of Medicine.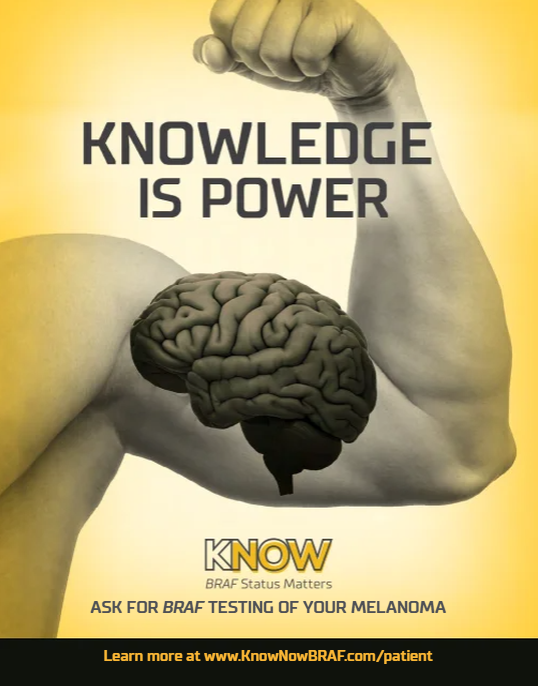 In the growing field of personalized medicine, one treatment target of interest to researchers is the BRAF gene, which may be mutated in some melanoma patients (known as being BRAF+). By knowing their BRAF status early in a diagnosis, a patient and their doctor can consider treatment options that specifically target the mutation as a way to fight the cancer. The Know Now campaign, presented by Novartis, shares the importance of BRAF testing and encourages patients to consider a no-cost test soon after a diagnosis to help inform their treatment plan. In a recent guest blog post, MRF community member and melanoma survivor Jordan Ezekiel shared her experience navigating a melanoma diagnosis at only 20 years old and how knowing her status was a "first ray of hope...that I carried with me until the last day of treatment." Read Jordan's inspiring story on the MRF blog.

Ask the Expert


Beginning on September 16 through October 7, these sessions cover a broad range of educational topics surrounding melanoma with leading physicians and researchers offering their expertise as well as patients and caregivers giving their perspectives. Each session is broadcast on Facebook live on Wednesdays at 3:30pm ET. If you are unable to join the session live, recordings are available to view on demand on the MRF Facebook page.
September 16: Clinical Trials and COVID Challenges - Dr. Stephanie Goff, NCI/NIH and Jamie Goldfarb, melanoma survivor
September 23: Survivorship and the Role of Caretakers - Dr. Gregory Daniels, UCSD and Jim & Joy Knox, melanoma patient and caretaker
September 30: Melanoma Immunotherapy - Dr. Michael Atkins, Georgetown University Hospital, Nadia Jabri, melanoma caregiver, Doug Brodman, melanoma survivor and MRF Board member, Susanne Milne, melanoma survivor

October 7: Society for Immunotherapy of Cancer Conference Overview - Dr. Glenn Merlino, NIH and moderated by Kellie Malloy, OncoSec
The MRF thanks our partners at OncoSec for their help in producing this informative educational resource for our community. View the previously recorded sessions today, and mark your calendar for the final (for now!) presentation on Wednesday, October 7!
Virtual Pediatric Melanoma Awareness Month - Thank You!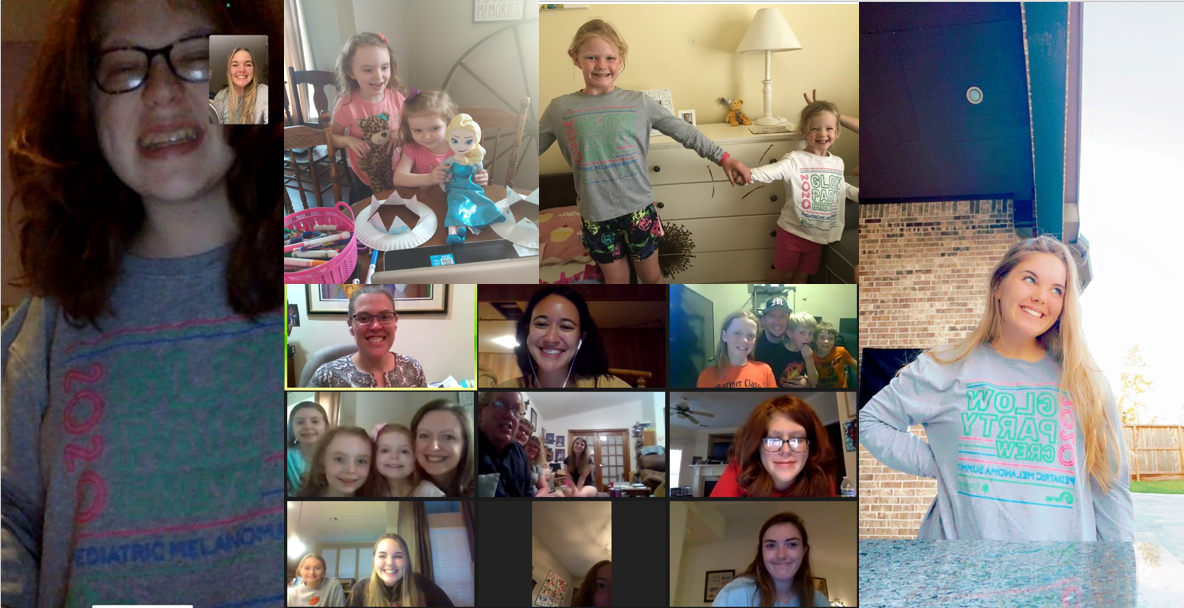 September is Pediatric Melanoma Awareness Month and all month long we've been honored to share inspiring stories from melanoma patients, siblings and families, the latest updates on research and treatment development, new educational materials and more! We are thankful to the young melanoma warriors and their families who courageously shared their stories about how pediatric melanoma affected themselves, their siblings and families. If you missed out on any of these stories, you can find them under our news and press page.
This month-long campaign led up to the 2020 Virtual Pediatric Melanoma Summit where we set a record for registrants and participants for the inaugural virtual event. Thirty-five families joined us in a week-long program filled with fun and educational activities for the whole family. Although we wish we could have been together in person, we are thankful to have spent this time with the families virtually and we can't wait to host next year's event at the Great Wolf Lodge in Phoenix on September 24-26, 2021.
In case you missed it, we released new Spot the Dog resources to help kids educate their peers on sun safety and healthy skin! To go along with Spot's Guide to Self-Screening, he now has a guide specific to sun safety practices that brings in the help of some of his imaginary animal friends to show kids how to best apply sunscreen. Check out all of Spot's guides here.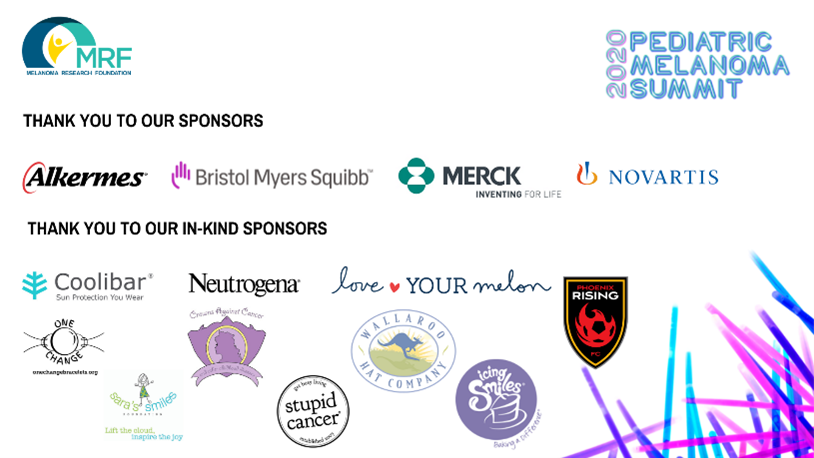 Thank you to all our sponsors and in-kind sponsors! Without them, we wouldn't have been able to make this event happen. A special thanks to all the doctors and experts that hosted live and pre-recorded sessions during the month and summit week to bring a wide array of pediatric melanoma topics to light and help educate us all. If you missed out on any of the live or pre-recorded sessions and webinars, please visit the webinars page under our Education Institute. These are available to you on demand at any time.
Your generosity allows the MRF to offer all of our pediatric melanoma resources and events to families completely free of charge. Please consider a tax-deductible gift today!
Formal Attire Optional: Attend a Virtual Gala!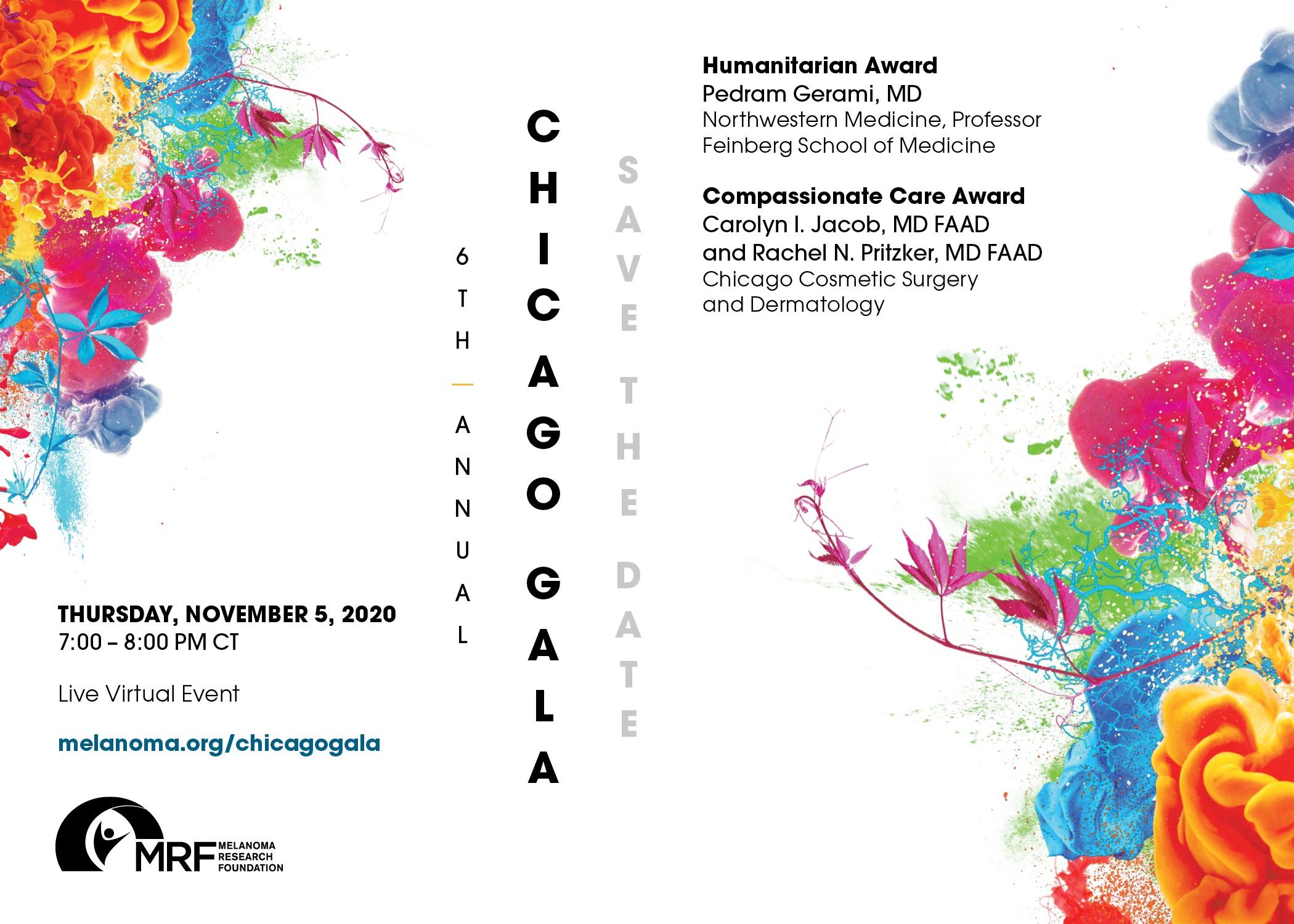 Earlier this month, the MRF hosted "Meet the Honoree" sessions live on Facebook to introduce our community to this year's honorees in advance of the gala. Visit the MRF Facebook page to "meet" Dr. Gerami, Dr. Jacob and Dr. Pritzker. At 3:30pm CT on Friday, October 2, Courage Award recipient Nikki Bruno will join Gala Co-Chair Jordyn Grollo on the MRF Facebook page for a live discussion about how melanoma affected each of them and something they share in common: fathers who were diagnosed with melanoma and how that motivated them to be their own self-advocates. Mark your calendars and join us on Friday for what will be an informative and inspirational conversation, and then join us to celebrate Drs. Gerami, Jacob and Pritzker and Courage Award recipients Nicole Bruno, Joni Kamstra and Nancy Sreenan on Thursday, November 5!
Tickets and sponsorship opportunities for the 6th Annual Virtual Chicago Gala are still available - purchase yours today!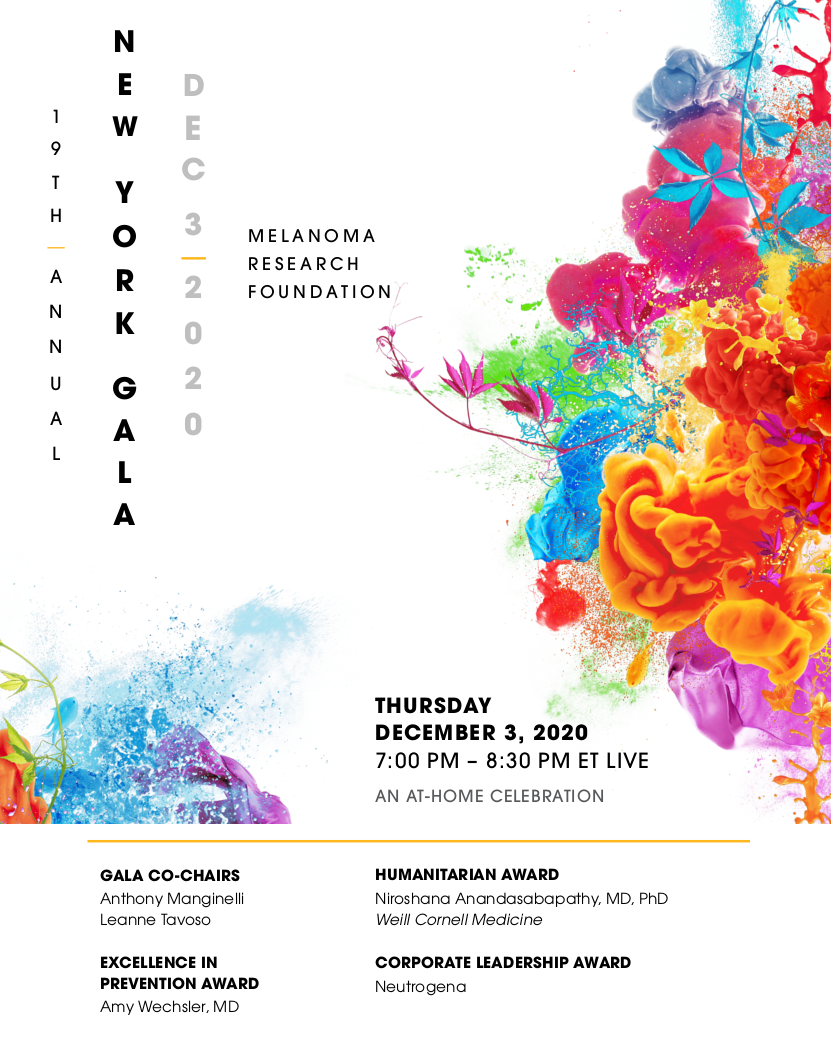 For nearly two decades, the New York Gala has been one of the most anticipated events of the year and we're excited to continue this important tradition in a virtual capacity. Sponsorship opportunities and other ways to get involved are still available; email galas@melanoma.org to learn about the benefits of supporting the New York Gala as an individual or organization.
Purchase your tickets for the 19th Annual New York Gala!
Congress: Increase Federal Funding for Melanoma Research!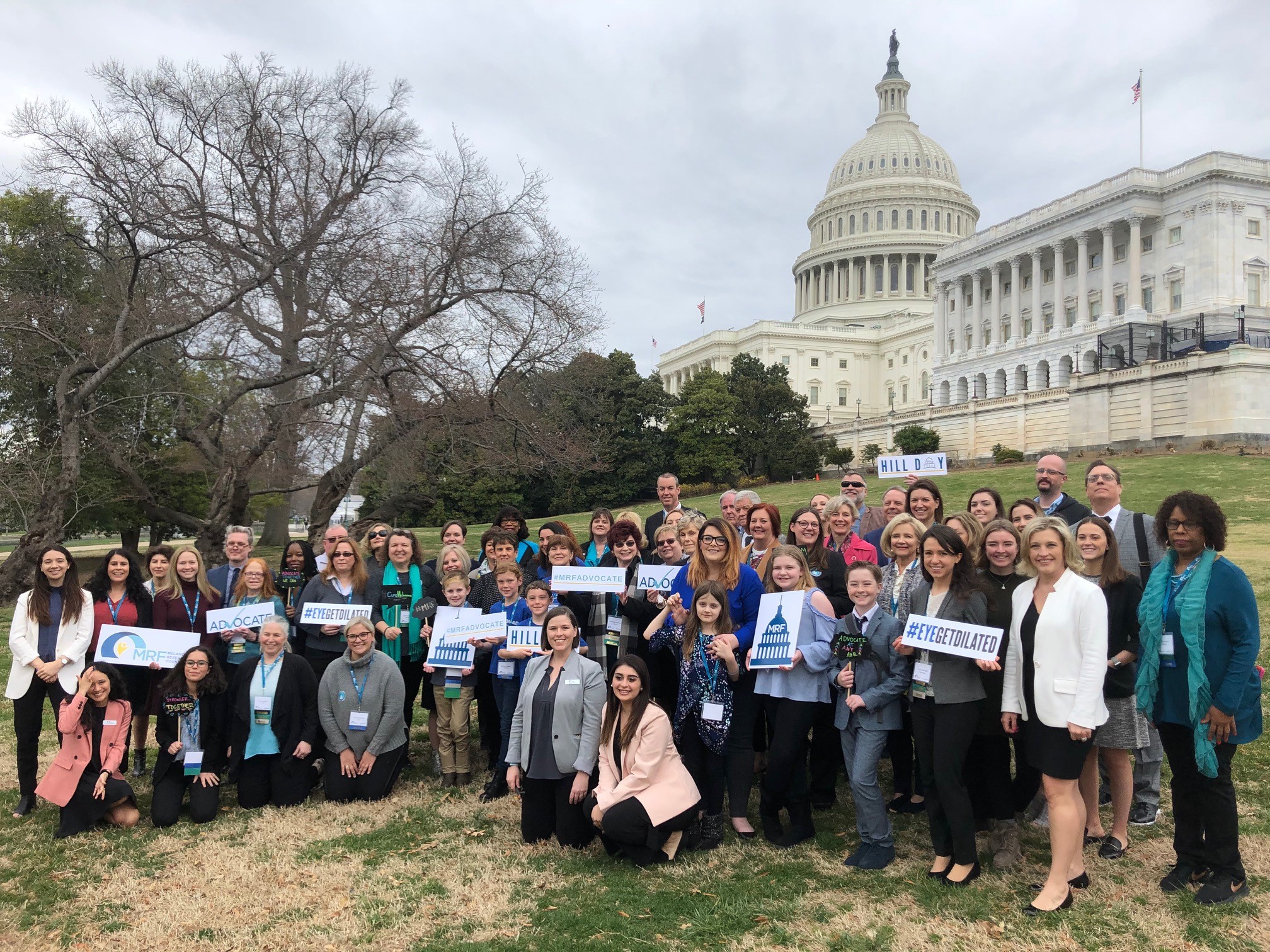 As a direct result of hard work by MRF Advocates across the nation, the House of Representatives included $20 million for Defense-funded melanoma research in their version of the Fiscal 2021 Defense Appropriations bill, the same funding level the program received in Fiscal 2020. Now, with the attention shifted to the Senate Defense Appropriations Subcommittee, we once again turn to the astounding support of the melanoma community to help secure our requested level of $35 million for the Defense-funded melanoma research program. The primary focus of our outreach will be to the Chair and Ranking Democrat on the Senate Defense Appropriations Subcommittee, Sen. Richard Shelby (R-AL) and Richard Durbin (D-IL). Although it's not expected that the Senate will take up its Fiscal 2021 Defense Appropriations Bill before the November elections, it's important to keep your lawmakers engaged for when they finalize this bill in December!

Visit the MRF Advocacy Action Center and contact your lawmakers today!

Multiple Funding Opportunities Available - Apply Now!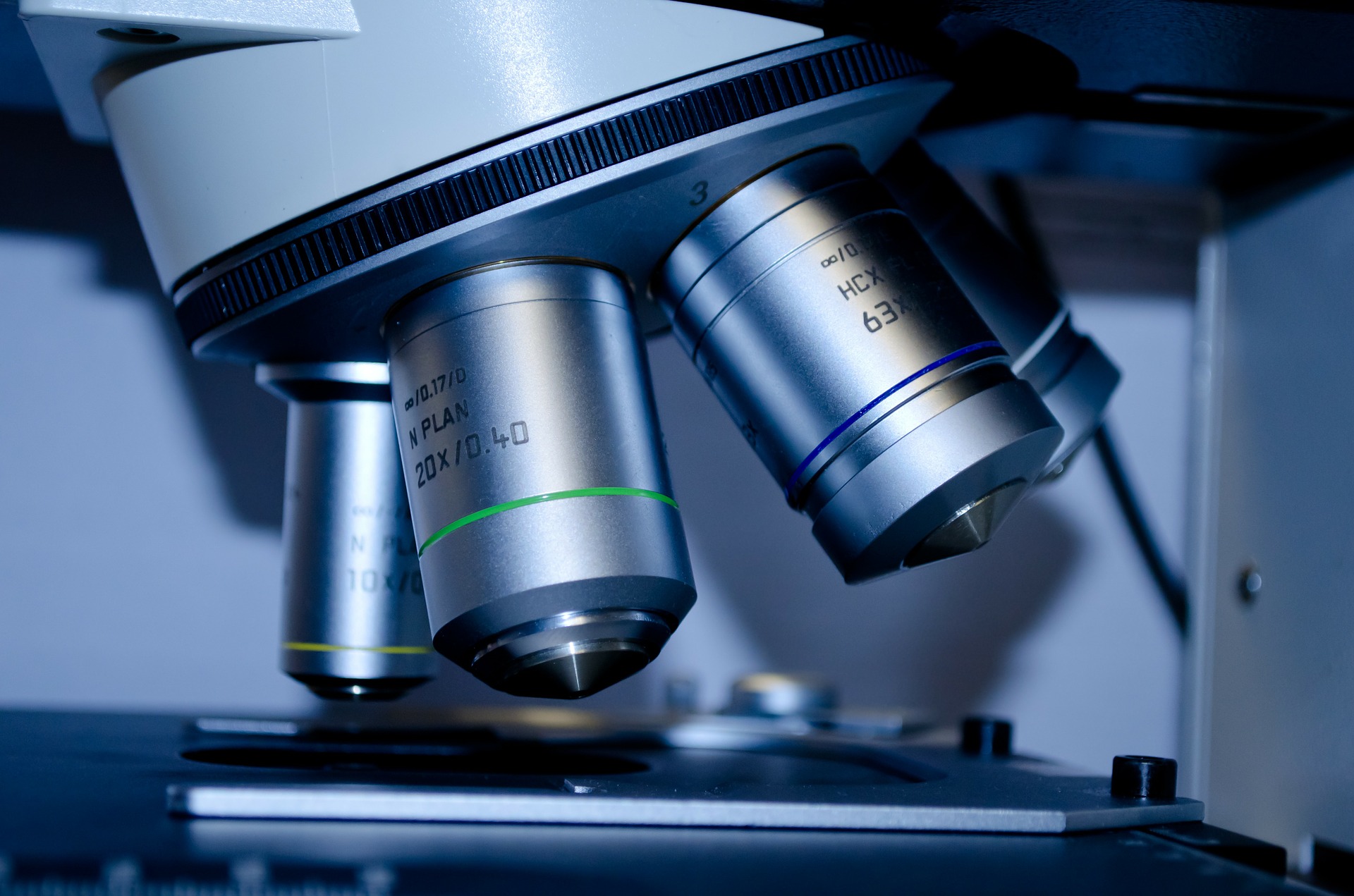 2020 grant awards have been announced, which means it's time to look to 2021! There are two current funding opportunities currently accepting applications:

2021 Medical Student Research Awards
The Melanoma Research Foundation (MRF) has been awarding Medical Student Research Grants since 2011 and in that time has awarded 69 grants to students at 43 different institutions. In 2021, in addition to awards focused on any aspect of melanoma research, the MRF is pleased to also offer two medical student awards focused specifically on mucosal melanoma research.
The application period opened on September 8, 2020 and will end on November 9, 2020 at 5:00 pm ET! Applicants must be a medical student in good academic standing at an accredited U.S. medical school or institution. MD and/or MD/PhD students are eligible to apply. Grant awards are $3,000 per award period, which is one year from the date of the disbursement of the award.
To learn more about this opportunity and additional grant funding available, visit the MRF Research Center and to begin the application process, download the Request for Proposals (RFP). If you have questions, please contact our office at (202) 347-9675 or email research@melanoma.org.

Congressionally Directed Medical Research Program
In August, the Department of Defense Congressionally Directed Medical Research Program (CDMRP) announced three new funding opportunities through the FY20 Rare Cancers Research Program (RCRP). The RCRP defines a rare cancer as one that affects fewer than 6 people per 100,000, meaning researchers studying rare melanoma subtypes like ocular, pediatric and mucosal melanoma could all qualify for this federal funding.
For more information about the award mechanisms, application instructions and eligibility requirements, visit the RCRP Program Announcement. Pre-Applications for each grant are due by November 12, 2020 at 5pm ET.
The MRF is proud to be a leading advocate and powerful voice for the melanoma community, ensuring that melanoma research funding remains a national priority. To learn more about our advocacy work and how you can get involved, visit the MRF Advocacy Center.
Coming Soon: #EyeGetDilated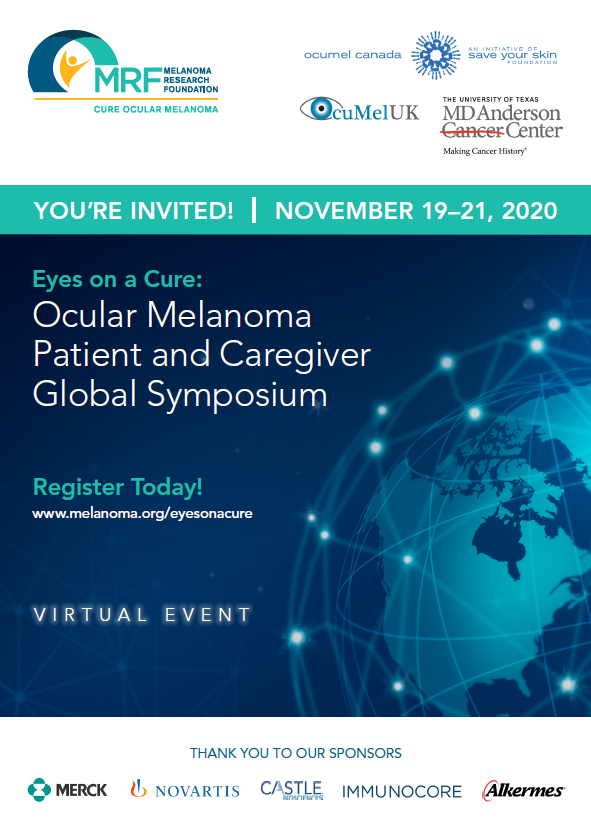 November is Ocular Melanoma Awareness Month, dedicated to increasing awareness of ocular melanoma (OM) and the importance of dilated eye exams. OM is the second most common form of melanoma and the most common type of eye cancer in adults, diagnosed in approximately 2,000 people each year in the United States. OM can often have no symptoms in the early stages and is most often discovered during a routine dilated eye exam, making this fast and simple procedure an important part of a yearly wellness routine.

During the month of November, the MRF's CURE OM initiative will share stories from patients, survivors and caregivers who have faced OM to share how it has impacted their lives and what they want others to know. We will also highlight leading physicians, researchers and OM experts to provide the latest news in research and treatment, as well as what challenges and opportunities lie ahead. Last, but certainly not least, we encourage everyone to schedule their annual dilated eye exam and then share a photo (be creative!) to tell the world that #EyeGetDilated! There are more surprises in store, so make sure you follow CURE OM on Facebook and the MRF on Instagram to stay up to date on everything we have planned and how you can participate.

Don't forget about the Eyes on Cure: Patient & Caregiver Global Symposium on November 19-21, 2020 - register today!
Virtual Miles for Melanoma is in the Final Stretch!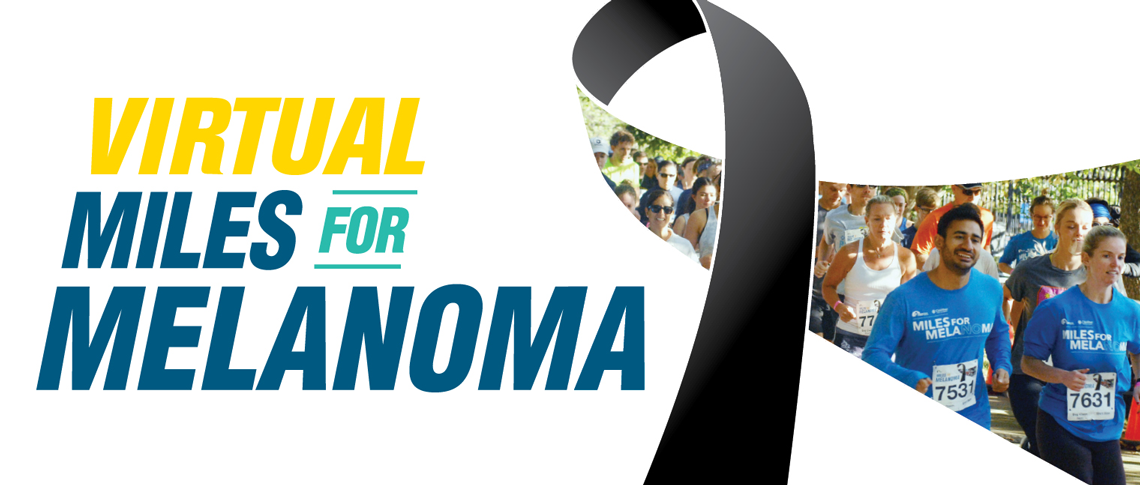 The Miles for Melanoma season is completely virtual this year, but our community has brought the same excitement and energy to each event as we race towards the finish line for the 2020 season! In September we joined our friends in Morristown, NJ for 5 action-packed days in the New Jersey Team Week leading up to a Virtual 5k on September 13. The New Jersey community went above and beyond in their fundraising efforts, raising more than 120% (and counting!) of the event goal - congratulations and thank you to everyone who made this event such a memorable success! There's still time to support your favorite New Jersey participant or team - the event page will remain open for donations until October 13.

There are six events left in the 2020 season and we're picking up the pace in October. Beginning this weekend, we're going coast to coast with a Team Week and Virtual 5k in Los Angeles, CA (October 3), Chicago, IL (October 17), Atlanta, GA (October 24) and New York City (October 31)! This year, each Miles for Melanoma run/walk has expanded into a week-long "Fitness Crawl" featuring creative daily exercise prompts to inspire socially distanced workouts throughout the week. Participants will also have the opportunity to win fun prizes through daily fundraising and team recruitment challenges, leading up to a virtual 5k on the originally scheduled date complete with a celebration ceremony, awards for top teams, speeches by survivors and special guests, and more.
Registration is open for all remaining 2020 events, so grab a friend, form a team and sign up today!
The MRF extends a special thanks to our National Sponsor Novartis, National Prevention Partner Neutrogena and National Apparel Partner Coolibar!
View the entire 2020 Miles for Melanoma calendar and register for a virtual race in your community!
Stay Healthy with My Victory!

The Melanoma Research Foundation (MRF) has created a survivorship program, with the support of
Bristol Myers Squibb, to help support the 1.3 million melanoma survivors in the United States. This program now includes a partnership with My Victory, a fitness-streaming platform for cancer survivors and those who support them.
From September 8 – October 13, 2020, My Victory is hosting live cardio, strength and yoga sessions (including include program-specific modifications and exercises for diagnosis or treatment-related issues) on the MRF's Facebook page every Tuesday at 3:00 pm ET.

Additionally, use the promo code MRF-6MonthsFree at mrf.myvictory.com to get free membership and access to over 1000 classes in their On-Demand Library. Free membership is available for your first six months and only $9.99/month thereafter!
Melanoma in the News
Below is a sample of recent melanoma and indoor tanning news.

"FDA Approves Foundation Medicine's FoundationOne Liquid CDx, a Comprehensive Pan-Tumor Liquid Biopsy Test," Melanoma Research Foundation
"ABC7 Anchor Rachel Brown Recounts Skin-Cancer Scare After Noticing Something Unusual Under Fingernail," ABC7
"UCLA Researchers' Efforts to Combat Melanoma Gets $13M Boost from NIH," newswise
"OncoSec Announces Initiation of a Phase 2 Study at the Moffitt Cancer Center to Evaluate the Combination of TAVO plus OPDIVO® as Neoadjuvant Therapy for Melanoma,"
OncoSec
"MRF Breakthrough Consortium Welcomes Fox Chase Cancer Center," Melanoma Research Foundation
"Novartis Know Now: Knowing Her BRAF Status was Jordan's "First Ray of Hope"," Melanoma Research Foundation

"Finn's Story: A Families Story on Fighting Pediatric Melanoma," Melanoma Research Foundation

1420 K Street, NW 7th Floor Washington, DC 20005 | Tel: (800) 673-1290
Melanoma Research Foundation © 2021 All rights reserved.