Giving Back on #GivingTuesday

From the desk of MRF CEO Kyleigh LiPira, MBA:
Tomorrow we will celebrate #GivingTuesday, a global day of giving following Thanksgiving, Black Friday and Cyber Monday. Although this year's events were different, the need remains as critical as ever. Individuals have not had the same access to care over the last year and we know this will lead to an increase in melanoma rates in the coming months. As an advocacy organization we have already begun preparing for our community's future needs and investing in research and initiatives that will benefit patients and their families.
Most recently, the MRF plans to support the development of registries to address the impact of COVID-19 on melanoma patients. Registry efforts will not only address current melanoma patient needs, but also influence future patient care, medical infrastructure, disaster planning and research. Next month, we will share more details about the selected registry effort.
At the end of October, the MRF hosted its annual CURE OM Global Science Meeting in conjunction with the Society for Melanoma Research, followed by the 9th Annual CURE OM Global Patient and Caregiver Symposium on November 19-21, 2020. Ocular melanoma experts from around the world participated in this three day meeting and all of these resources are recorded and will be available in the near future on the

MRF YouTube page

.
The MRF will continue to produce educational resources to assist patients and their families during this confusing time, bringing them the most up-to-date information on treatment options, clinical trials and navigating care. We could not do any of this without the generosity of our community of supporters. We hope you will give generously this #GivingTuesday and help the MRF continue to advocate for the more than 1.3 million Americans battling melanoma.
Sincerely,

#GivingTuesday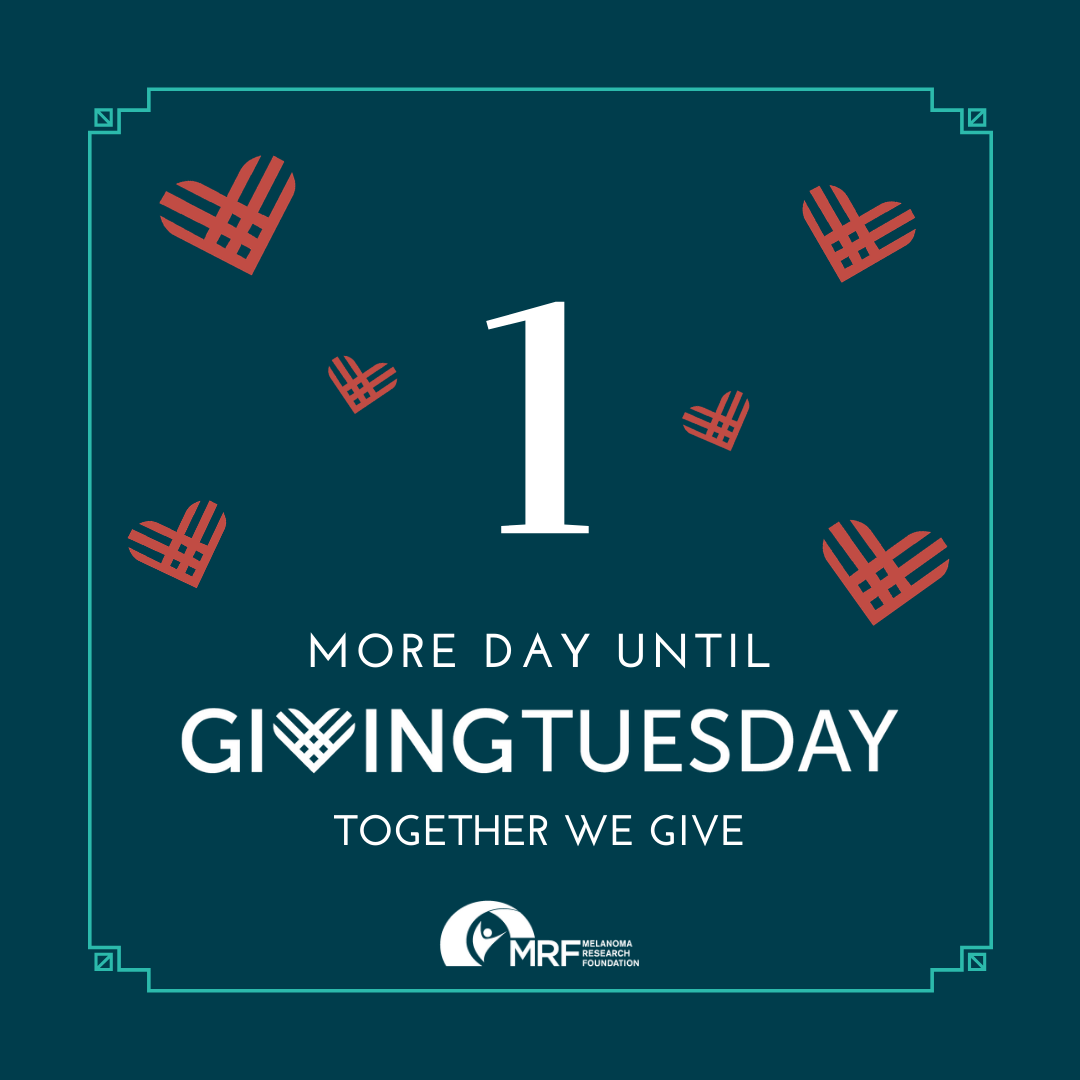 #GivingTuesday is right around the corner! Throughout the day on Tuesday, December 1st (tomorrow!), YOU have a chance to win a variety of fun items while supporting the MRF and the melanoma community. During fundraising "Power Hours" beginning at 10:30 AM ET, you can win prizes such as a Panama Jack Beach Cruiser, a Wallaroo Brenton Hat, a Great Soles swag bag and more! Keep on the lookout for MRF Facebook live notifications throughout the day to know when each of our special power hours start.

A special thank you to our partners at Neutrogena for being our 2020 #GivingTuesday match! In a year where they are needed more than ever, your #GivingTuesday dollars are doubled thanks to Neutrogena's incredible pledge to match $20,000 in donations on #GivingTuesday!



3 easy ways to make a tax-deductible #GivingTuesday donation:
1. Donate using the MRF online donation form
2. Donate to the MRF Facebook Fundraiser
3. Text CUREMELANOMA to 707070
Learn about even more ways you can support the MRF on #GivingTuesday and beyond!
Thank you to our #GivingTuesday Partners: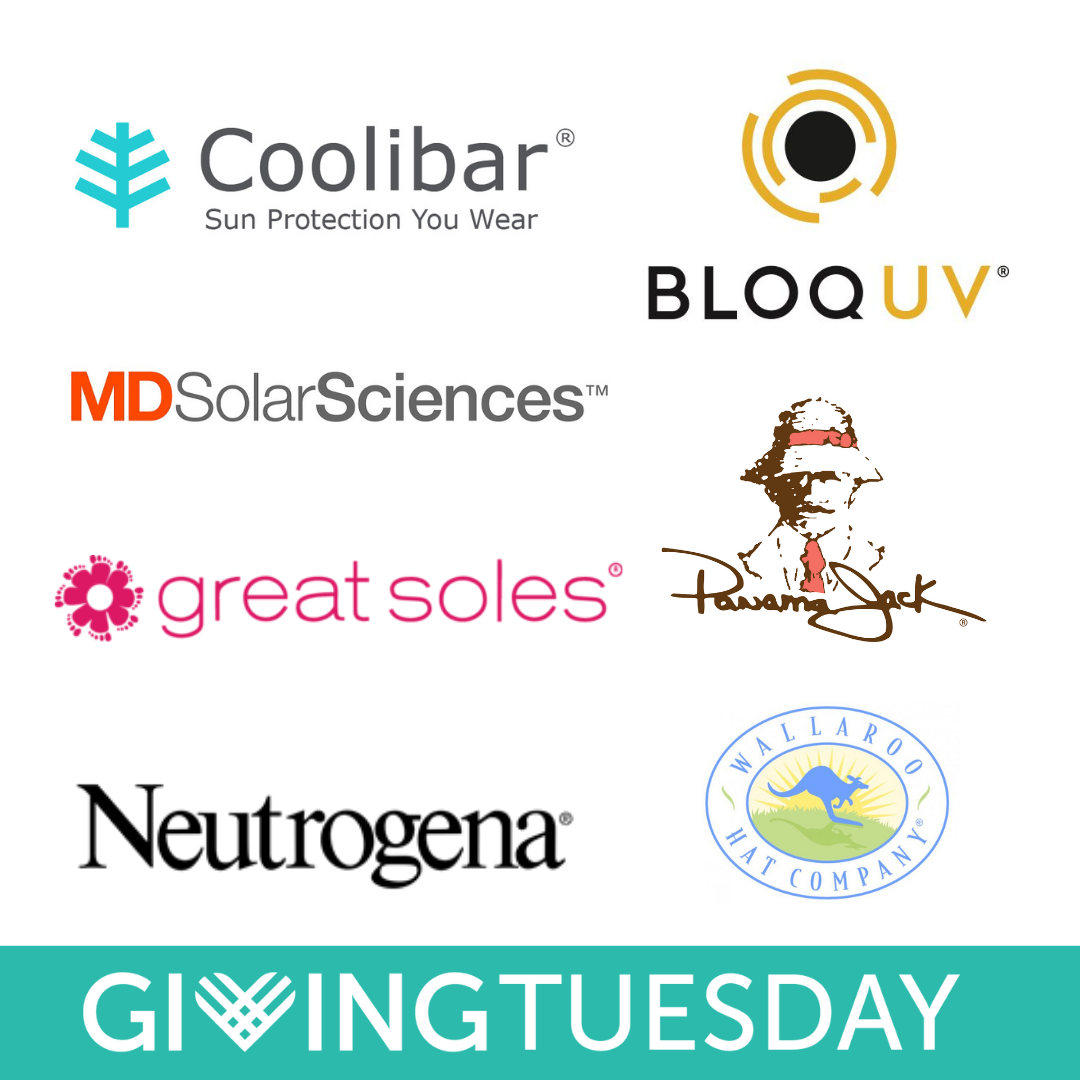 19th Annual New York Gala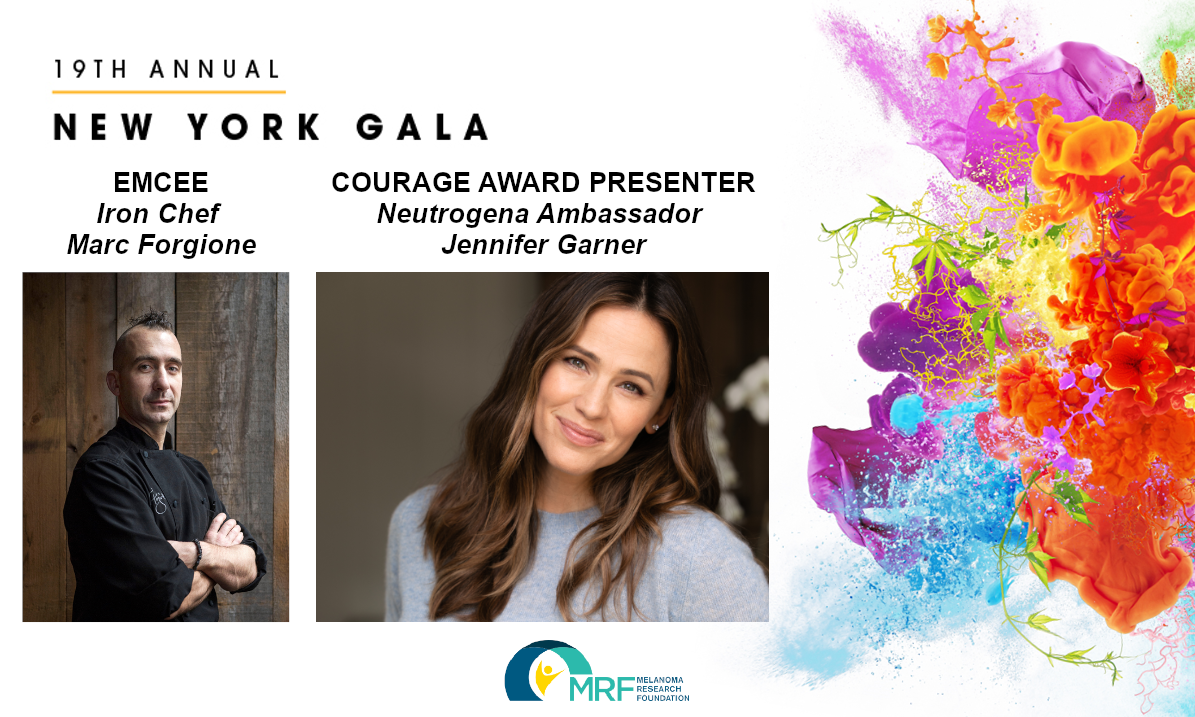 For nearly two decades, the New York Gala has been one of the most anticipated events of the year and we're excited to continue this important tradition in a virtual capacity. As a virtual event, the MRF invites our friends from all over the country to enjoy luxury in their living room, wherever that may be. This year's Gala also includes an exciting new fundraising initiative which you can participate in now:

Unlock the Cure

! By purchasing an Unlock the Cure ticket - which are strictly limited in quantity and selling fast - you have the chance to win some of the

most incredible prizes

ever offered at a gala. Purchase your chance to Unlock the Cure before they're gone!

On Thursday, December 3, join us to celebrate our heroes in the New York melanoma community. The MRF is excited to welcome Iron Chef Marc Forgione as this year's emcee. Chef Forgione will join us from his home kitchen (where else?) to welcome guests and celebrate the resiliency of the New York community. During the program, the MRF will present a Humanitarian Award to Niroshana Anandasabapathy, MD, PhD. The Excellence in Prevention Award will recognize
Amy Wechsler, MD and Neutrogena will be honored with the Corporate Leadership Award. The Courage Award will be presented to Clara Latham for being an inspiring and committed self-advocate for her care. Clara's award will be presented by a very special guest: Neutrogena spokesperson Jennifer Garner!

The MRF extends a special thanks to the New York Gala Host Committee, Chef Forgione and Jennifer Garner for what will undoubtedly be an unforgettable evening. It's not too late to join the celebration, tickets, sponsorship opportunities and other ways to get involved are still available; email galas@melanoma.org to learn about the benefits of supporting the New York Gala as an individual or organization.
Purchase your tickets for the 19th Annual New York Gala!
Virtual Miles for Melanoma Crosses the Finish Line!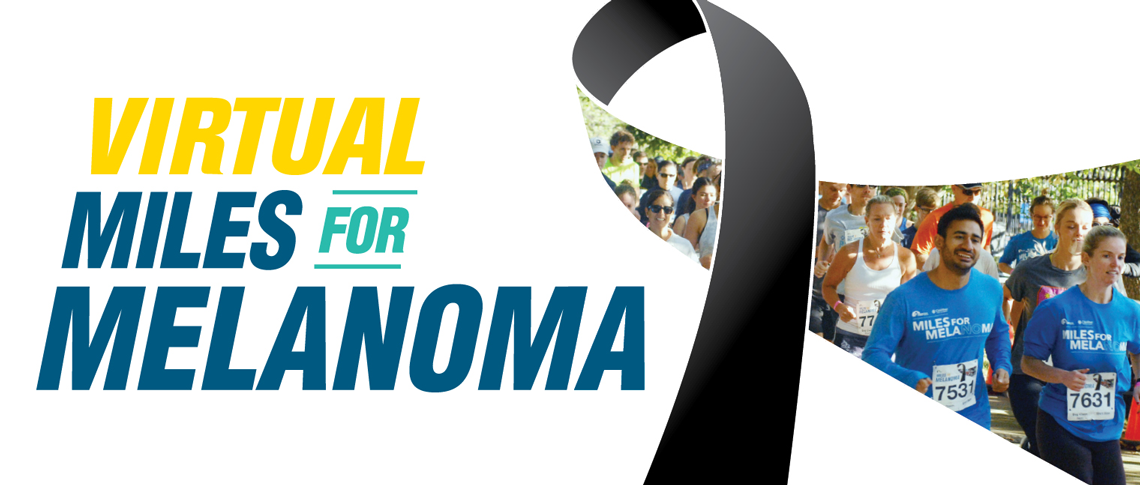 In 2020, the entire Miles for Melanoma season took place virtually. In cities all across the US, our community brought the same excitement and energy as they hit the sidewalks and streets for safe and socially distanced run/walks to celebrate and support melanoma patients, survivors, caregivers and their loved ones.

This year's Miles for Melanoma virtual tour spanned across 14 cities, and nearly 2,000 participants came together to walk or run to raise life-saving funds for melanoma research. In total, this community raised an astounding $362,582.64 for melanoma research, education and advocacy!

Please join us in congratulating the Top...
City: Washington, DC: $56,922.41
Fundraising Team: Team #shanespiration (CHI) led by Team Captain Eileen O'Donoghue: $11,775
Largest Team: Schertz Squad led by Team Captain Kara Schertz (LA): 106 team members - a Miles for Melanoma record for largest team!
Thank you all for your hard work and dedication. Your efforts made for an incredibly successful Miles for Melanoma season, despite the many unparalleled challenges this year. Check out the video below for a recap of the 2020 season and what we accomplished together. We will keep you updated on what's to come in the 2021 Miles for Melanoma season - stay tuned!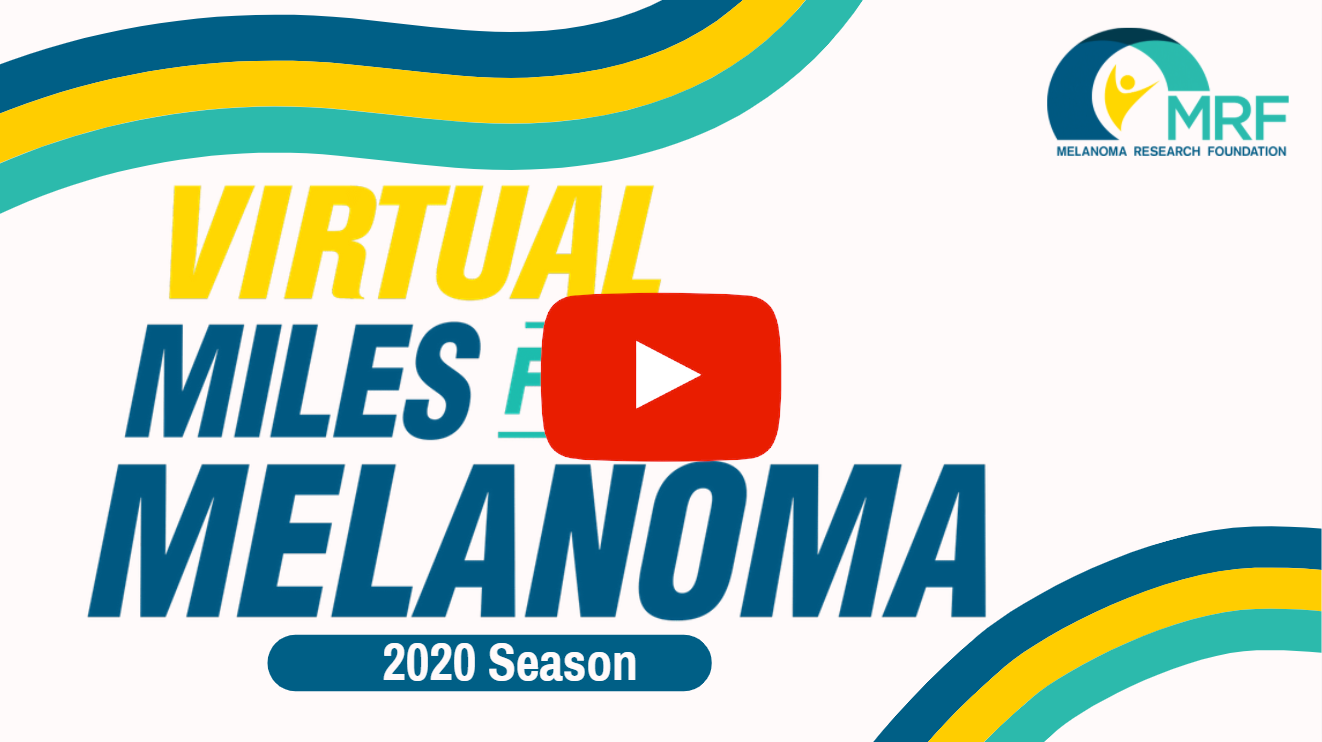 The MRF extends a special thanks to our National Sponsor Novartis, National Prevention Partner Neutrogena and National Apparel Partner Coolibar!
MRF Advocacy Days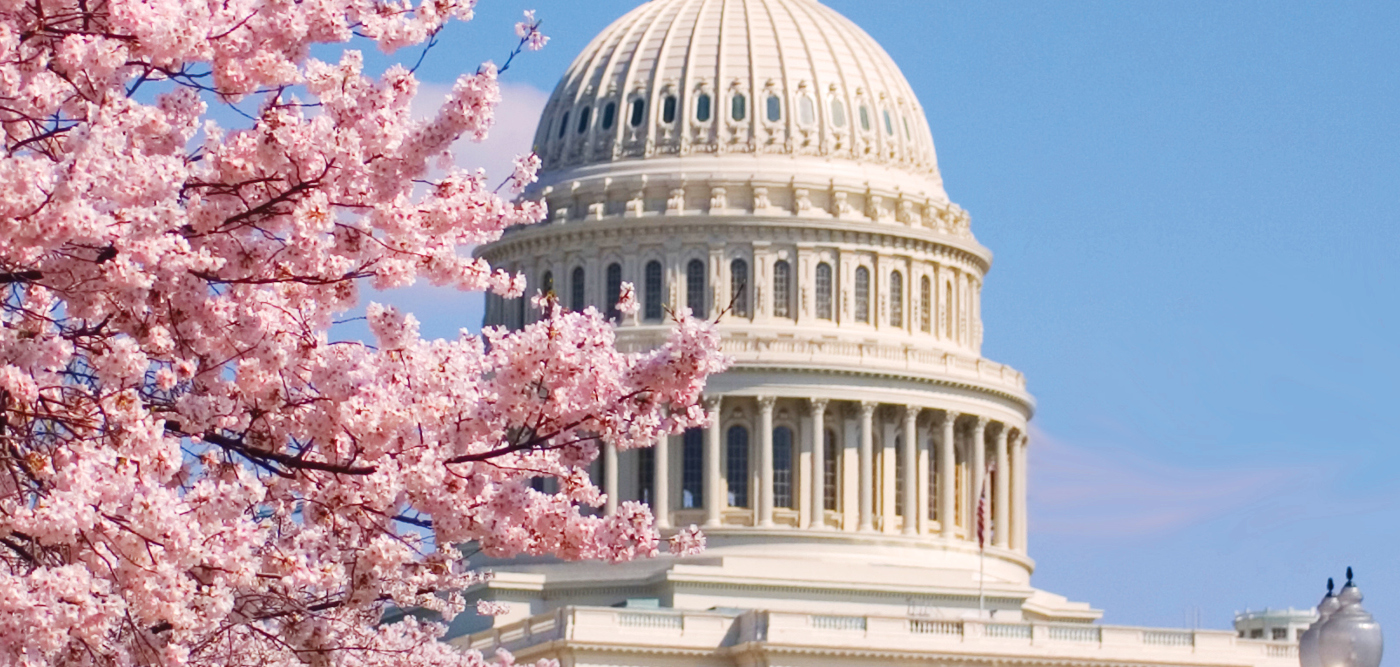 MRF Advocacy Days are an incredible opportunity to bring the voice of the melanoma community to lawmakers on Capitol Hill and YOUR chance to make a difference in the lives of melanoma patients, survivors and their loved ones is approaching fast! The Melanoma Research Foundation (MRF) is excited to announce the 2021 MRF Advocacy Days are going VIRTUAL! Join the MRF on March 1- 5, 2021 from the convenience and safety of your home to advocate for better outcomes for Americans with melanoma and their loved ones.
Your voice is crucial to advancing policy related to melanoma treatment, research and prevention.
Please take this opportunity to bring your story to Washington, D.C. (virtually) and raise awareness about melanoma, speak on behalf of those who are unable and provide hope for those fighting this disease. Registration opens on December 7, 2020.
For even more ways to get involved, become an

MRF Advocate

today!
Have Questions about OM? Ask the Expert!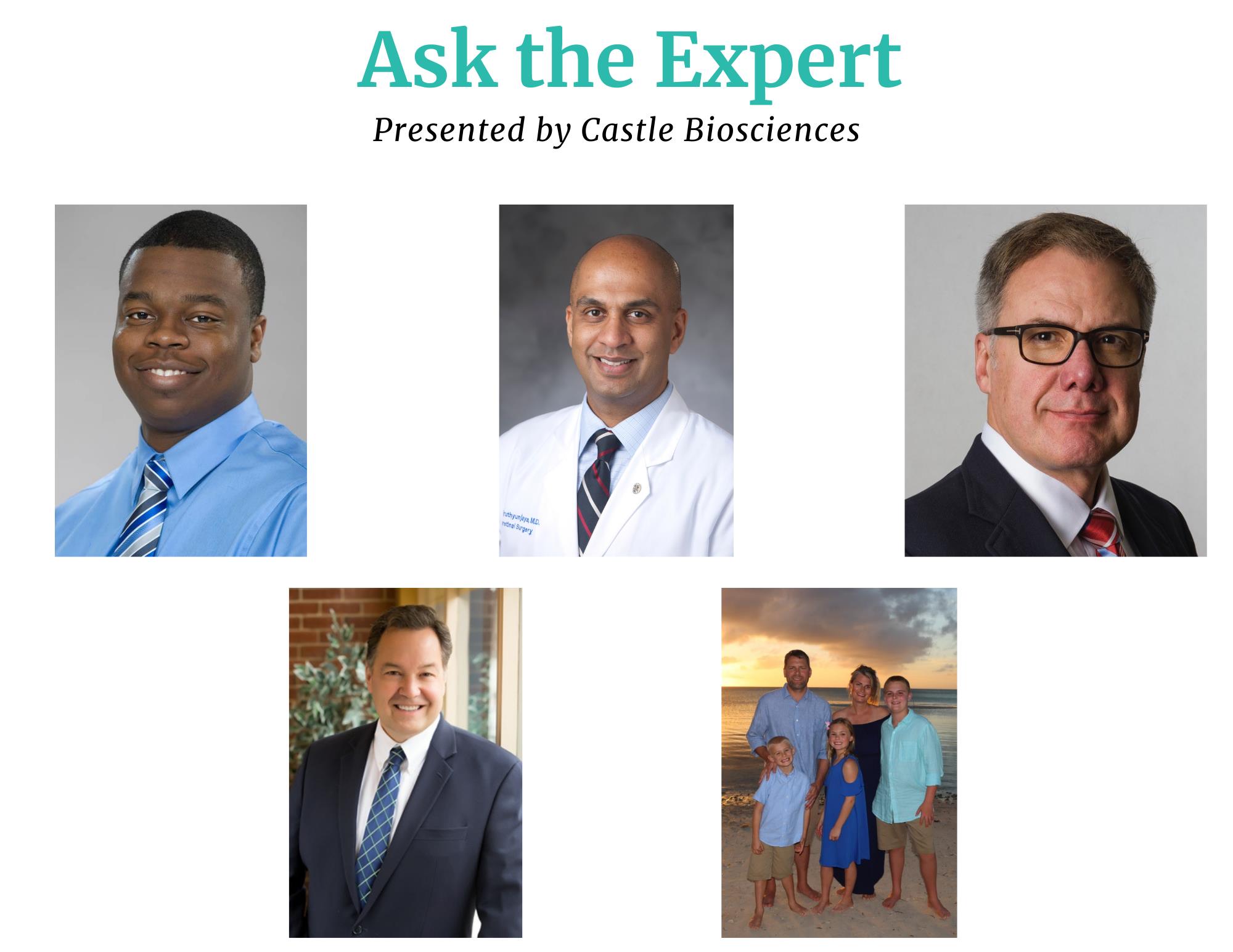 Throughout the month of November, the MRF's CURE OM initiative was proud to join our partners at Castle Biosciences, Inc. to host an "Ask the Expert" series of live Facebook broadcasts. This four-part series highlighted a variety of topics related to OM testing, treatment, research and the clinical trials landscape. Presenters included leading OM experts as well as melanoma patients and caregivers who offered their firsthand perspectives. If you weren't able to join the live broadcast and Q&A, click below to watch discussions on the following topics:
Thank you to everyone who participated in these opportunities to "Ask the Expert" and we hope you found the discussions engaging and enlightening. We look forward to hosting many more virtual learning opportunities in the future and will share dates and topics as the schedule is confirmed.

November is #EyeGetDilated Month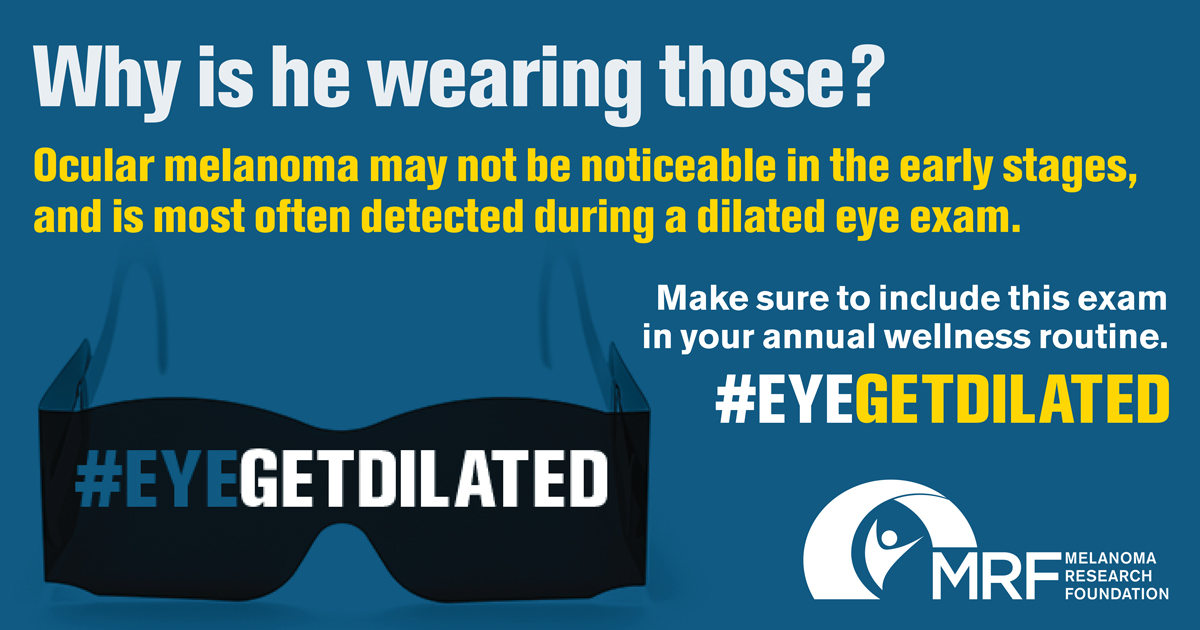 November is Ocular Melanoma Awareness Month, dedicated to increasing awareness of ocular melanoma (OM) and the importance of dilated eye exams. This month, the MRF's CURE OM initiative shared stories from patients and survivors who have faced OM to share how it has impacted their lives and what they want others to know. Read about Steven, an artist who feared that vision loss would end his ability to paint, or Mark, a 14-year survivor whose fight with OM led him to join the MRF Board of Directors 8 years ago. Consider Vikki's story and what it's like to hear the words, "you have cancer" at only 24 years old or Ryan, who was diagnosed at 33 and how his fight continues today.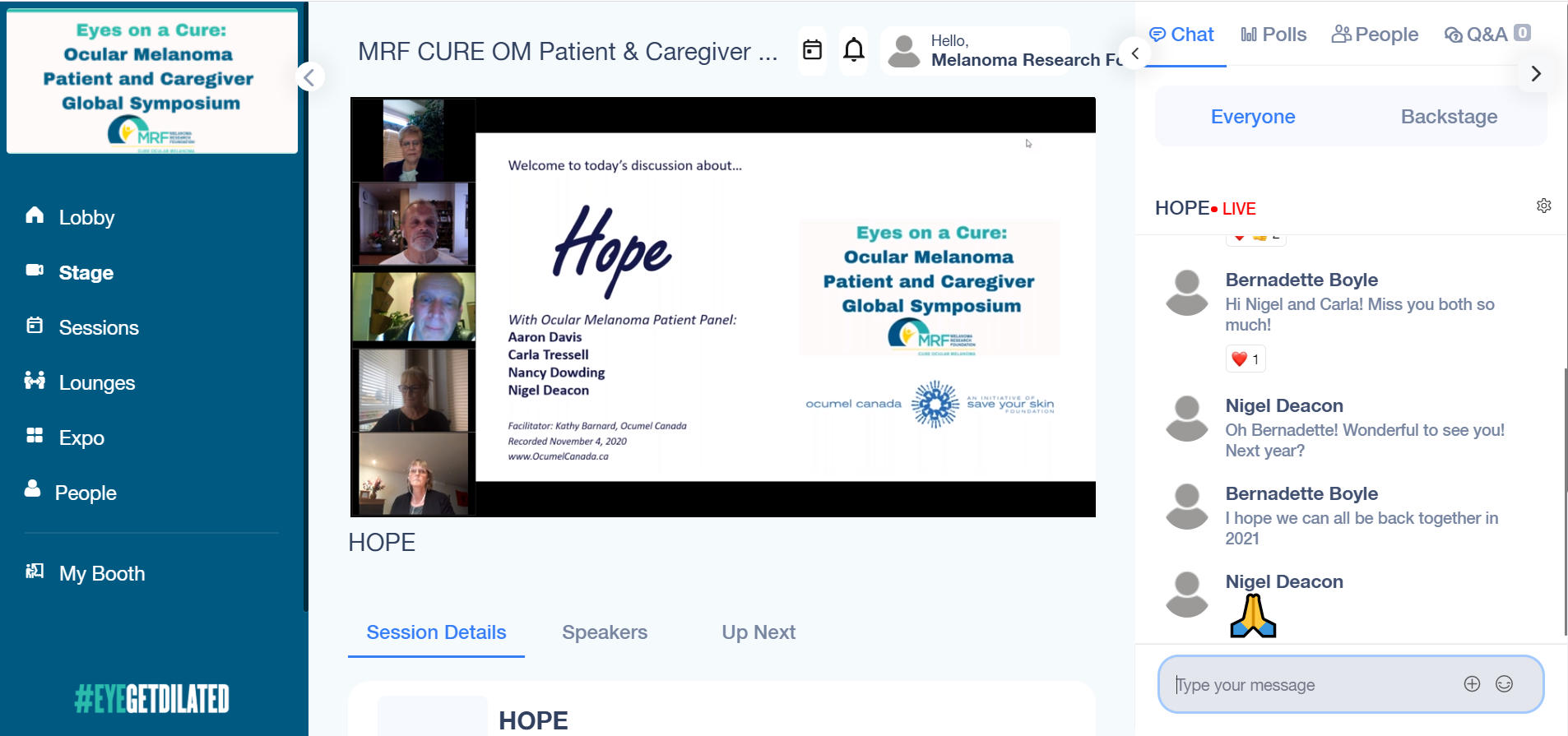 On November 19-21, CURE OM hosted the Eyes on Cure: Patient & Caregiver Global Symposium. This was the 9th annual meeting for OM patients and caregivers, and the first held as a virtual event. This year's symposium was the largest ever, with over 450 registrants including more than 200 OM patients from three different continents! Thanks to partnerships with Ocumel Canada, OcuMel UK, Ocumel Ireland and the Australasian Ocular Melanoma Alliance we were able to bring over 50 sessions from across the globe that included adjuvant therapy, COVID-19 and OM, clinical trials, OM research updates, accepting your new normal, scanxiety, a registry update and more! Recorded sessions are available to view for 30 days following the event for those who registered by following this link, after which they will be posted on the MRF's YouTube channel. Thank you to our partners, sponsors, presenters and participants for making this inaugural global meeting such a success. We look forward to seeing everyone in 2021!


CURE OM Published in Clinical Cancer Research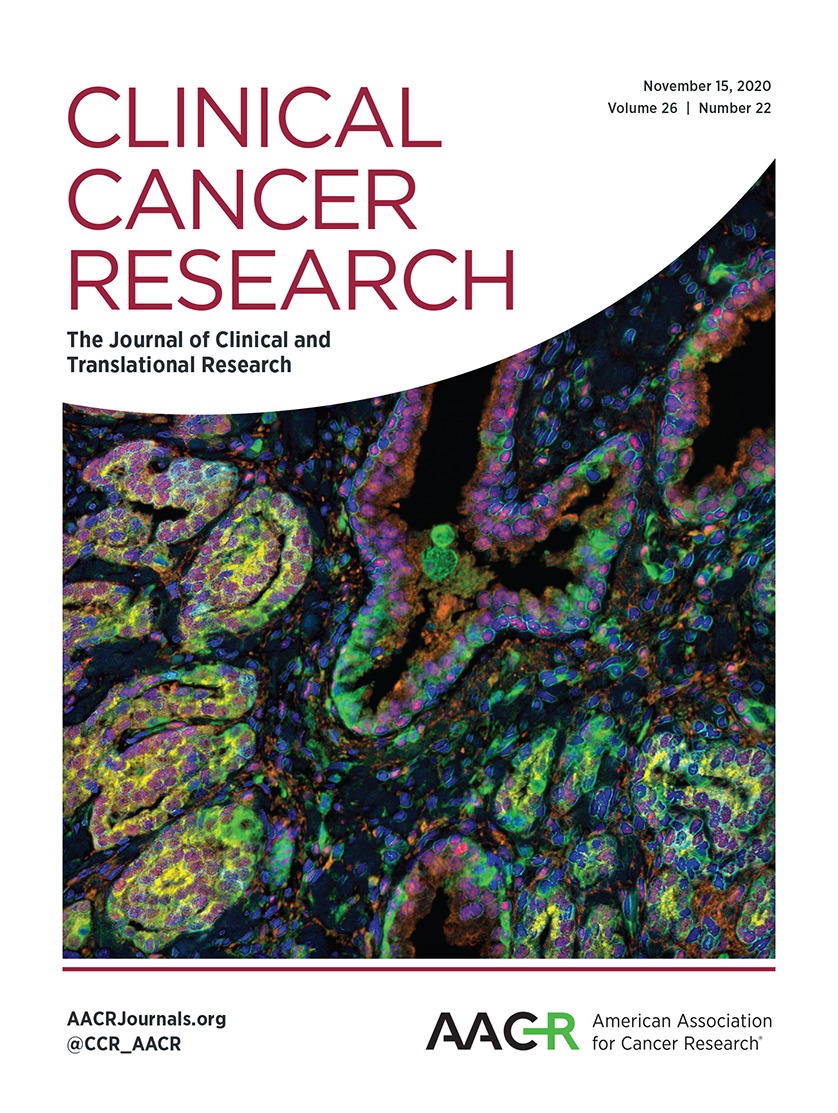 In November 2019, the MRF hosted the annual CURE OM Science Meeting in conjunction with the Society for Melanoma Research (SMR) Meeting in Salt Lake City, Utah. Researchers and OM experts presented the latest findings from their studies, with a focus on three key themes: ongoing clinical trials, molecular determinants in OM and novel targets that could be explored through clinical trials. The meeting showcased the strong interest in the uveal melanoma research field and challenges to developing effective treatments for late-stage disease. Findings from these studies and potential future directions of study were used to develop a white paper following the meeting, which was published this month in the journal Clinical Cancer Research, a journal of the American Association for Cancer Research (AACR). The paper is available to read online, and the MRF extends our thanks to those who contributed to this important work and continue to lead the ocular melanoma research field towards better treatments and, one day, a cure.
The MRF Attends SITC - Virtually!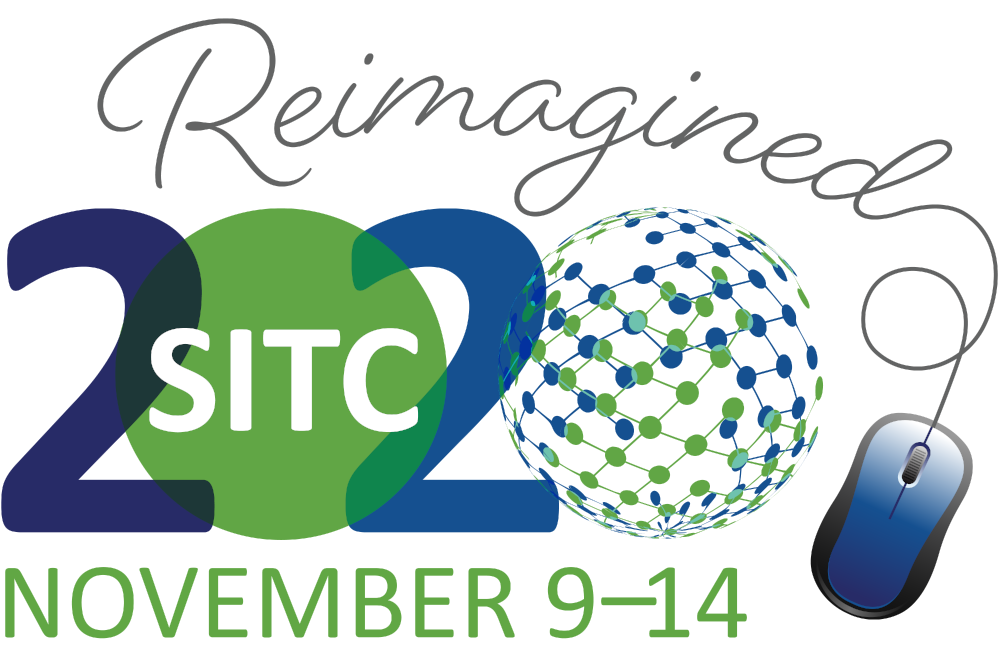 November 9-14, 2020 marked the 35th Anniversary of the

Society for Immunotherapy of Cancer (SITC) Annual Meeting

. Despite the ongoing challenges of the COVID pandemic, the meeting transitioned to a virtual event and the MRF was proud to join leading researchers, physicians and oncology experts from around the world to discuss the very latest scientific updates and explore future opportunities to advance melanoma research. Highlights from the event included presentations and posters from two MRF-funded researchers:

On Wednesday, November 11, Diwakar Davar, MD presented final results of his Phase II Trial of Neoadjuvant Nivolumab (Nivo) and Intra-Tumoral (IT) CMP-001 in High-Risk Resectable Melanoma.
On Friday, November 13, Hannah Knochelmann presented her research on making adoptive T-cell transfer therapy more broadly accessible for cancer patients, which you can learn about

here

.

Even in a virtual capacity, this year's meeting provided an important, multidisciplinary educational and interactive environment focused on advancing cancer immunotherapy and improving patient outcomes. The MRF was proud to participate on behalf of the melanoma community, and we look forward to learning what will be accomplished in the year ahead at the next meeting on November 10-14, 2021 in our hometown of Washington, DC!
CommUNITY Fundraising Highlight: One Change Bracelets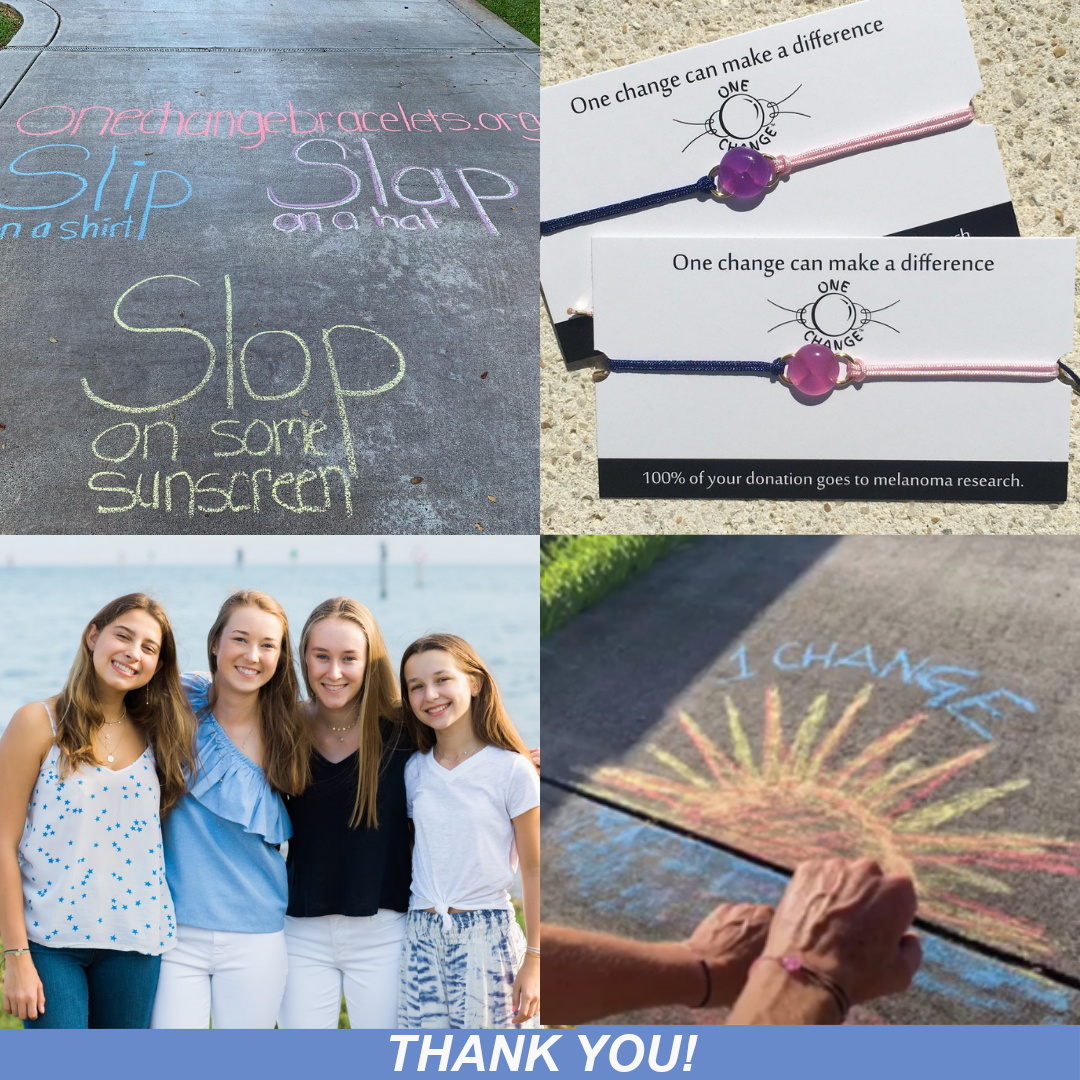 Congratulations and a huge THANK YOU to our incredible community fundraisers Megan, Attie, Olivia & Callie for organizing the

One Change Bracelets

Virtual Chalk Walk and 5K on Sunday, November 15th! One Change Bracelets is a nonprofit organization started by high school friends dedicated to the important mission of raising skin cancer awareness and funds for melanoma research. 100% of proceeds raised from the event were donated to support melanoma research. Keep up the incredible work, One Change team!

If you are interested in hosting your own event to increase melanoma awareness and raise critically needed funds for melanoma research and education, the MRF can help! Visit the

CommUNITY Fundraising

page to find planning documents, helpful tips and tricks, fundraising toolkits and more!

Melanoma in the News
Below is a sample of recent melanoma and indoor tanning news.

"Congress Can, and Should, Improve Medicaid Enrollees' Access to Clinical Trials," The Hill
"Immunocore's Tebentafusp Successfully Activates T Cells Against Uveal Melanoma," BioSpace
"Novel Adoptive Cell Transfer Method Shortens Timeline for T-cell Manufacture," Medical University of South Carolina


1420 K Street, NW 7th Floor Washington, DC 20005 | Tel: (800) 673-1290
Melanoma Research Foundation © 2021 All rights reserved.