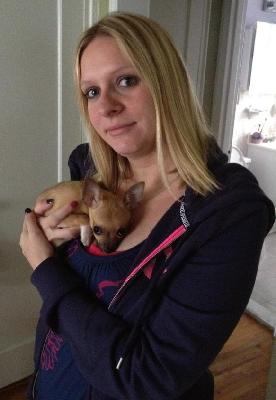 Team Julie <3
Race will take place on Saturday, August 26th 2017 at Roosevelt Island--Firefighter Field.
On April 30, 2016 Julie received her wings and became Melanoma free forever! We all made a promise to Julie to love each other and help each other during our saddest days. Living life without her has been difficult and we miss her very much. She was an amazing teacher, sister, daughter, wife and friend who touched and impacted so many lives. It was her eternal wish to spread awareness for this terrible disease. In her honor, I hope you join us on this walk to help Julie continue her mission to find a much needed cure!
SUPPORT the fighter, ADMIRE the surviors, HONOR the taken, and never ever give up HOPE!
View More
Achievements

We're a $10,000 team!
Team raised $10,000
Team Honor Roll
Bradley Beach Elementary School
Denise, Dennis, Maggie Gander
Marianne & Laurie Kiskorna - Monahan
Maspeth Federal Saving Bank
Ridgewood Moose Lodge #1642
St. Stanislaus Kostka School Families
Top Donors
Fundraiser
Fundraiser
Connolly's Corner
Rosie & Murray Molina
St. Stanislaus Kostka School Families